Ian Mulgrew: SLAPP law likely under NDP-Green government
Thursday, June 08, 2017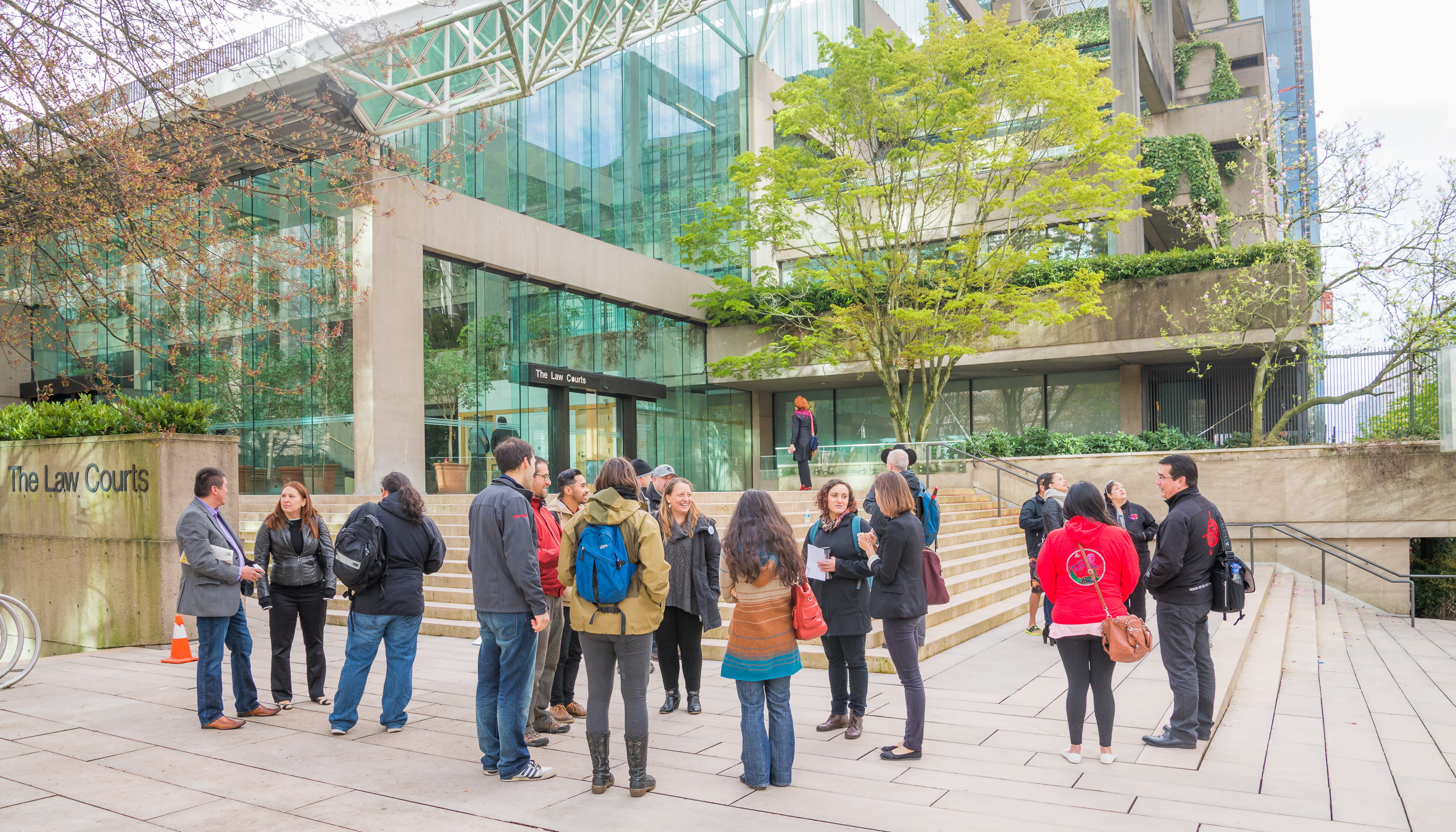 A landmark provincial defamation case scrutinizing Big Business's use of SLAPP suits to suppress passionate environmental dissent may herald a change in the law to protect public discourse.
Taseko Mines Ltd. is appealing a B.C. Supreme Court decision that tossed out its libel action against the Western Canada Wilderness Committee over harsh criticism of its proposed New Prosperity gold-copper mine near Williams Lake.
The company initially launched the litigation to douse the committee's campaign against the $1.5-billion mine (approved by B.C., but twice rejected by Ottawa), while denying it was a so-called "Strategic Lawsuit Against Public Participation."
Taseko's lawyer Roger McConchie emphasized the company was not trying to gag anyone: "The powerful right of fair comment … if you get your facts right, you can be as vociferous and hard-headed and state your opinion in the strongest possible terms." 
However, in his January 2016 ruling, Justice Gordon Funt dismissed the firm's claims and said they did try "to silence critics on a matter of public importance."
The B.C. Court of Appeal streamed arguments in the case Wednesday as a pilot Internet project partly because of its broad import for current provincial development concerns.
With views from two locked-off cameras, Justices Elizabeth Bennett, David Frankel and Richard Goepel appeared across the top half of a horizontally split screen, with the lawyers below.
McConchie framed the issue as whether a company's reputation was protected in the same manner as an individual's by defamation laws.
He asked the panel to overturn Funt's verdict and an award of special costs to rebuke Taseko, saying the judge made a significant error and changed the threshold of what constituted defamation.
"The facts in each of the articles are not stated sufficiently, correctly and truthfully," McConchie maintained, urging the justices at the very least to declare the environmental group's material defamatory. "The facts are not truly stated."
The Wilderness Committee's lawyer disagreed, defending his clients' indictment of the proposed mine.
"(The committee's) evidence was that they had a genuine interest in the issues and their motivation was to comment upon them," Daniel Burnett insisted. "They had long been committed to protecting the environment, and they did not bear any ill will toward Taseko."
The not-for-profit society and registered charity ran numerous environmental campaigns, relied on about 100 volunteers, accepted no corporate or government money, and received almost all of its funding from individual donations, with eight per cent coming from grants.
This case and another — later abandoned by Trans Mountain Pipeline against five individuals linked to Burnaby protests — ignited a debate over whether B.C. should revisit former Liberal premier Gordon Campbell's 2001 decision to scrap anti-SLAPP legislation passed by the outgoing NDP administration.
An anti-free-speech tactic, SLAPP suits first appeared in the U.S. in the late 1980s intended to censor, intimidate or silence critics by saddling them with legal expenses and sapping procedural demands.
A high-profile 1999 case prompted the NDP government to pass the now-repealed law on its way out of office.
With another looming change of provincial government, the debate over resurrecting that law looks likely to come to a conclusion.
"I believe there is a good chance of anti-SLAPP legislation being enacted with an NDP government with Green support," said Alan Dutton, a retired academic and one of the activists sued over the anti-pipeline demonstrations.
"But Canada still needs protections at the federal level, and we are lobbying for that along with provincial statutes."
He says the lawsuit's toll was more than financial — it strained relationships within his group, discouraged future organizing and protest, and tarnished his reputation.
Under court rules, the company paid some of his legal costs, but he was left paying related expenses.
"We lost the battle, but not the war," he quipped.
Dutton said he has been working for legislative change with the NDP caucus and Vancouver lawyer Neil Chantler, who has written a paper on anti-SLAPP laws.
The Liberals said the defunct Protection of Public Participation Act, the first law of its kind in Canada, was unnecessary and would lead to a "protest culture."
Since then, Quebec has adopted a similar law in 2009 and Ontario in 2015 to "allow the public to participate more freely in public discussions without fear of retribution."
In the U.S., 28 states, the District of Columbia and Guam have similar statutes, as does at least one Australian state.
NDP Nanaimo MLA Leonard Krog introduced an anti-SLAPP bill in 2015 that went nowhere because the Liberals controlled the legislature.
Chantler believes the proposed legislation needs to be amended.
"The conclusion is that Ontario's new law is well-drafted and should be essentially adopted in B.C.," he explained.
The appeal continues.
---
Read the original article here