Island First Nation bans mining and clearcutting
Friday, January 27, 2017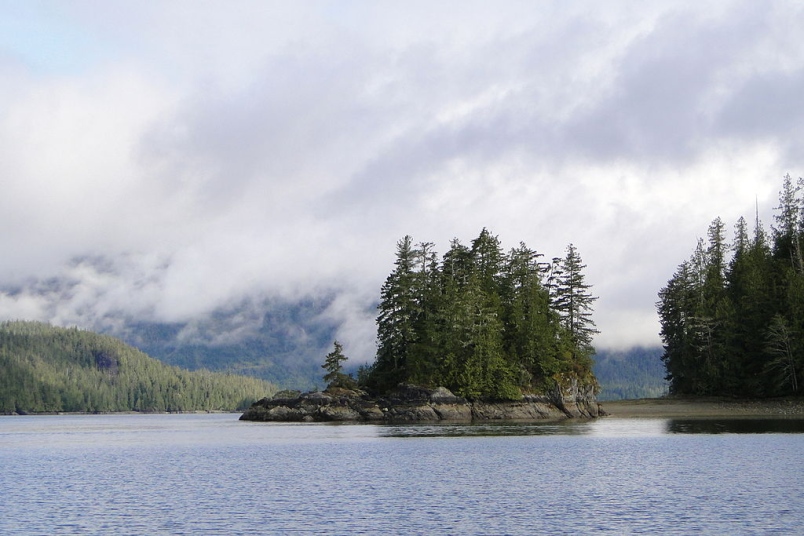 The Ahousaht First Nation says mining and clearcutting will be banned in its territory in favour of long-term conservation and sustainable development.
At an event in Tofino Wednesday, hereditary leaders said about 80 per cent of their 171,000-hectare territory will be under environmental protection.
This includes the majority of Clayoquot Sound, one of the largest swaths of old-growth forest on the Island and the site of logging protests in the early 1990s.
The announcement is part of a land-use plan that marks a move away from traditional resource industries.
A proposed copper mine, salmon farms and heavy logging have caused controversy in the area in recent years.
"The economic sustainability of our community must be underpinned by sustainable marine and land-use planning and that is where we are starting today," said Chief Lewis George Maquinna.
Maquinna is part of the Maaqutusiis Hahoutlhee Stewardship Society, formed by hereditary chiefs to lead the vision process. Over 18 months, they worked to meet with as many as possible of the 2,100 Ahousaht members across Vancouver Island.
The plan, divides the territory into seven areas and recommends how they should be managed, based on traditional use, conservation and the potential for sustainable development, such as low-impact fishing, logging and eco-tourism.
Environmental groups, including Greenpeace, the Sierra Club and Wilderness Committee, lauded the First Nation for the plan. The Nature Conservancy of Canada has committed to help raise a $12-million stewardship endowment fund.
"Clayoquot Sound is the jewel of Vancouver Island, an ecologically and culturally rich area that we've been concerned about for a long time," said Valerie Langer of STAND.earth.
The plan builds on an agreement with the provincial government announced in August. It set out a collaborative approach to resource management and economic development and included a commitment of $1.5 million in funding over five years.
"This is a happy moment for our people. It is a proud moment to be Ahousaht, to have a plan that shows certainty for generations to come," said Tyson Atleo, who helped to organize community consultations from high school forums to meetings with elders about traditional land names and important cultural areas. "It was incredibly empowering to see how these two generations were so engaged."
---
Read the original article here