Manitoba campfire story of peaceful demonstration success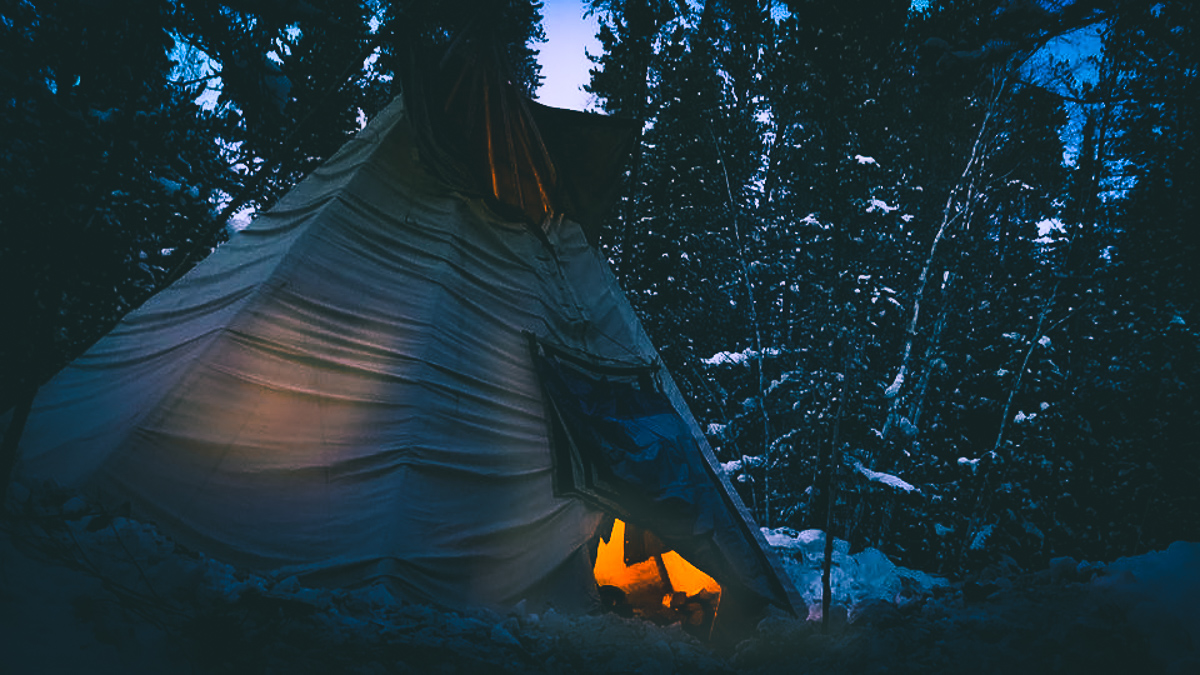 It all started with five men and a teepee.
"It was so dark, we couldn't see anything," Drey Smith says. "First, we had to sneak onto our own land, as it was all blocked up. Then, we had to put it up by moonlight."
"By the time we lit the sacred fire," Calvin Ramsay adds, "we weren't going to let anything or anyone stop us."
By midnight Feb. 16, 2019, Camp Morningstar was established.
The roots of Manitoba's longest land occupation by Indigenous activists were seeded with a proposed silica sand extraction project in 2014, to be mined from the lands around Hollow Water First Nation and neighbouring Seymourville and Manigotagan.
After being shelved due to community concerns on the environmental and social impacts of development (silica sand is a major health hazard when airborne), it was revived in 2018, due to an increased demand in hydraulic fracturing projects.
In the meantime, Canadian Premium Sand had come to an agreement with Hollow Water's five-member chief and council to provide around 150 jobs and some investment in the community. In late 2018, the province had granted its approval and plans were announced to break ground in 2019 on the $150-million project, 160 kilometres north of Winnipeg.
If built, the Wanipigow sand project was to operate 24 hours a day, seven days a week, for 54 years, mining around 12 acres a year.
While Canadian Premium Sand promised to mitigate damage by planting trees and keeping construction to a minimum, the impact on land, water, animals, and people likely would have taken centuries to repair — if at all. No provincial or federal environmental impact assessment was obtained.
Indigenous rights were dubiously obtained, too.
While Hollow Water chief and council agreed to a "waiver" of Canada's constitutional requirement under Sec. 35 for "free, prior, and informed consent" of First Nations lands, no input or approval of the community was obtained. Still, chief and council negotiated a "benefit agreement."
With laws appearing to be broken, and legal means to stop the project seemingly exhausted, Hollow Water citizens decided to defend — and occupy — their land.
Camp Morningstar eventually grew to dozens of Indigenous and non-Indigenous residents, living mostly in tents and the teepee, with a nearby sweat lodge and communal meeting area. Hundreds more visited the site weekly, from communities such as Bloodvein, Brokenhead, Sagkeeng, and Winnipeg.
Organizations such as Wilderness Committee soon came on-board, too.
The action was a success, delaying the project until Canadian Premium Sand announced Feb. 5 the mine had become unfeasible. Company president Glenn Leroux told APTN the firm hopes to now begin the project in two years — when the price of silica sand improves.
Undeterred, Camp Morningstar's sacred fire continues to burn. Last weekend, activists celebrated its one-year anniversary with a feast and community gathering.
"We're not going anywhere," says Reg Simard, who has been cooking and providing support daily to camp residents.
"The camp has brought people together," adds Mary Jane McCarron, who does much of the external advocacy and communications for the camp, and is Simard's ex-wife, "even us."
"We would not be able to face our children if we didn't protect their future," Simard says, with a laugh.
Life at Camp Morningstar has not been easy. Occupants have been harassed, lost jobs due to their support of the camp, and experienced threats and warnings.
"No one thought we would make it a month, but we kept going," Simard says.
The camp has also become a beacon for Indigenous activists in Manitoba.
On Tuesday, Camp Morningstar leader Lisa Raven and elder Lance Wood led a march in downtown Winnipeg, in solidarity with Wet'suwet'en people who were removed from their B.C. land for challenging construction of a natural gas pipeline.
The Manitoba camp is a success story, showing a community can stand up for ancestral traditions and rights.
It's a story of how peaceful demonstration — invested with defending the earth, water, and life for future generations — can win, albeit temporarily, against great odds.
It's a story worth listening to, as Canada ponders its latest crisis involving Indigenous lands and how to work legally, justly, and for the future.