Manitoba PC government quietly extends industrial clearcut logging in parks
Tuesday, December 14, 2021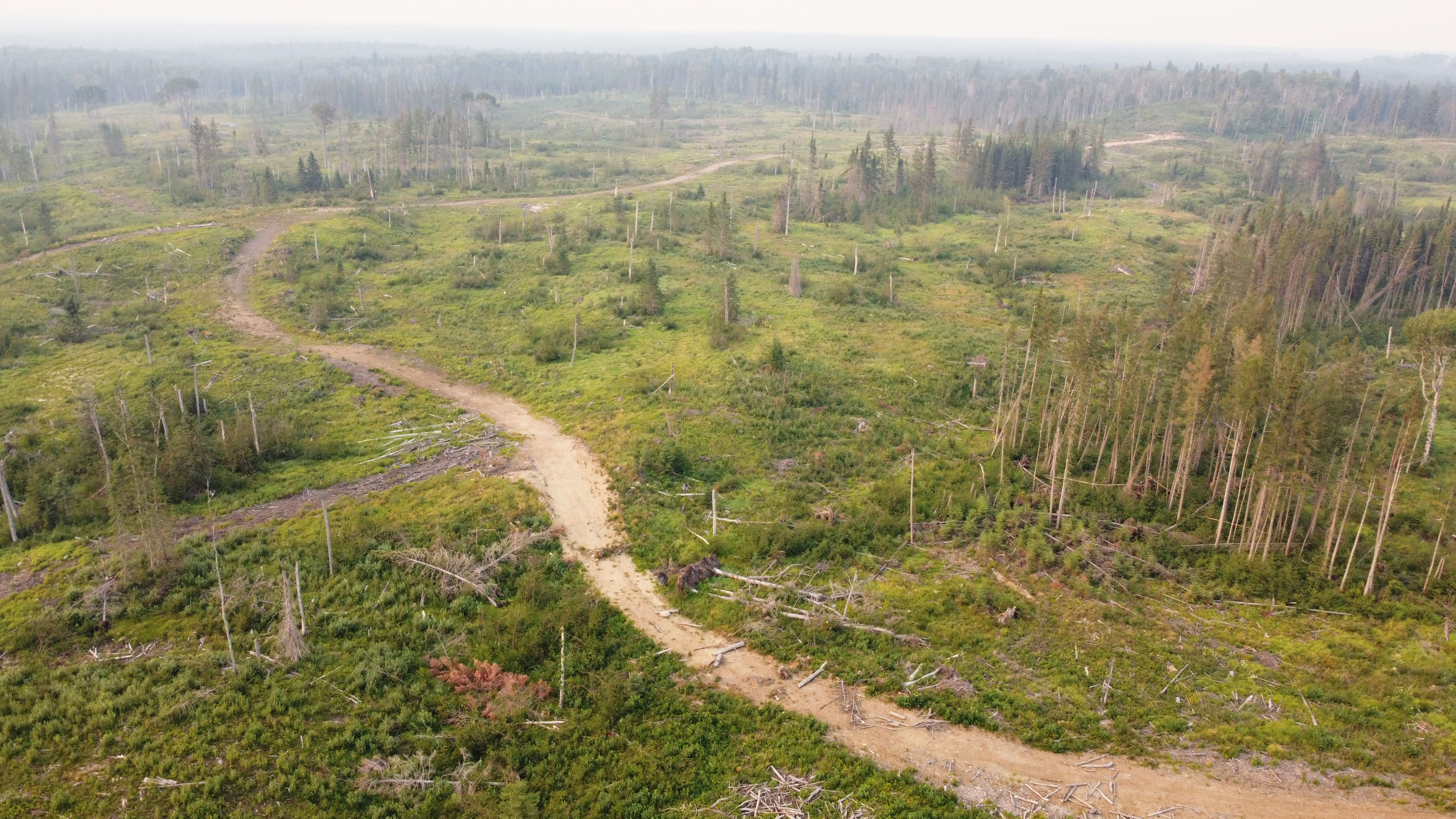 Louisiana-Pacific to keep control of Duck Mountain Provincial Park for another year despite not having a valid logging plan
WINNIPEG / TREATY 1 TERRITORY AND HOMELAND OF THE MÉTIS NATION — Premier Heather Stefanson's government has quietly issued an order extending industrial clearcut logging in Duck Mountain Provincial Park for at least another year. It's giving control of the park to multinational logging corporation Louisiana-Pacific despite the corporation not having a valid management plan for the last 16 years.
"To again give Louisiana-Pacific free reign over Duck Mountain Park, even though they haven't had a valid management plan for more than a decade and a half, is an affront to every Manitoban," said Wilderness and Water Campaigner Eric Reder.
The public has spoken clearly on the issue of park logging. A 2018 poll showed 70 per cent wanted an end to industrial activity in parks. The Manitoba government's environmental oversight agency, the Clean Environment Commission spoke clearly on this issue, stating industrial logging in provincial parks should end.
"The delay in banning logging in parks is a sign of how little regard this Progressive Conservative government has for parks, for forests, for the climate and biodiversity crises, and the people of Manitoba," said Reder. "It's that simple for them: privatize, bulldoze, clearcut."
The last valid management plan for Duck Mountain expired in 2005. Since then, Louisiana-Pacific has repeatedly been granted extensions as they struggle to submit a plan for logging a vast area that includes much of western Manitoba. Former premier Brian Pallister and now the current premier have extended this contract because the departments tasked with resolving this issue are being debilitatingly underfunded and understaffed.
In July, the Wilderness Committee found extensive clearcuts with multiple violations of logging guidelines regarding clearcut size and sightlines, as well as wetland damage in Duck Mountain Park.
"Every year the PC government extends this logging contract without properly managing western forests, Louisiana-Pacific destroys a little bit more of our natural legacy," said Reder. "This is classic 'talk and log' behaviour. Biodiversity and the climate are worse for it."
Preliminary findings from an independent review of Louisiana-Pacific's management plan show problems regarding species such as moose and marten and questionable climate change content. It seems some portions of the plan are still using selections submitted originally in 2005, with scientific modelling that's now been discredited. 
"It's painful to continually report how the government is dismantling environmental safeguards that took generations to build and establish, all while the depth and scope of multiple world-altering environmental crises become apparent," said Reder.  
-30-
Photos and video of  destruction caused by clearcut logging Duck Mountain Provincial Park.