Manitobans must step up on climate as Amazon burns
Wednesday, August 28, 2019
Manitoba's Climate Action Team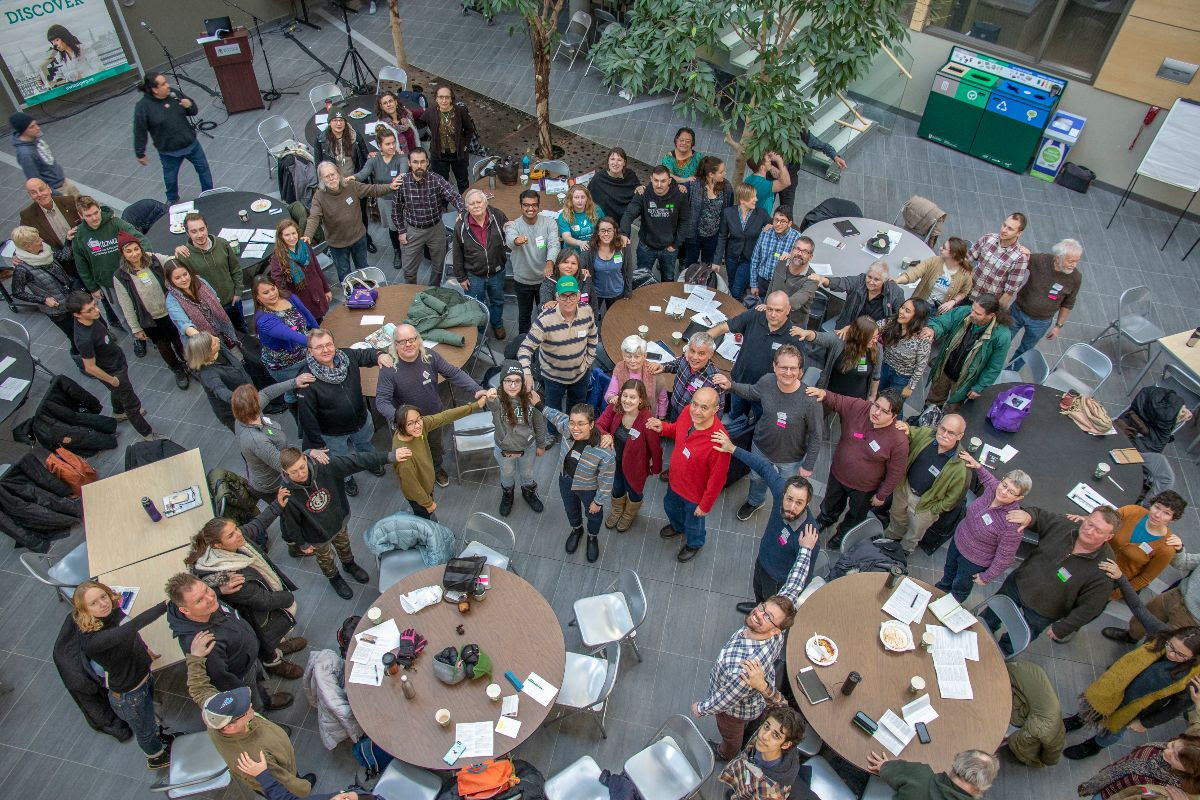 This press release is from Manitoba's Climate Action Team.
For Immediate Release - August 28, 2019
The world needs Manitobans to vote for nature and climate action
WINNIPEG –Manitobans can make a global impact in this provincial election by voting to fight climate chaos and protect our expansive carbon-storing wilderness. With the Amazon rainforest burning, the vast intact boreal forest and carbon-rich peatlands in Manitoba are more critical to our survival on this planet than ever before. 

"The Amazon is on fire and this travesty highlights Manitobans unique responsibility to protect the planet," said Wilderness and Water Campaigner Eric Reder for the Wilderness Committee. "The Earth has two lungs: the rainforest in South America and the vast boreal forest that covers much of Manitoba, quietly degrading in our own backyard." 

A consortium of community organizations came together last year to form the Climate Action Team and strengthen Manitoba's climate response. Local food, shelter and transportation are all going to be critically affected by climate catastrophe. How the Manitoba government plans to adapt to these three essential elements of everyone's lives must be front and centre when people vote.    

A recent survey commissioned by the Canadian Centre for Policy Alternatives from Abacus Data showed Canadian politicians are falling behind the public in their willingness to take climate action.

"The accelerating effects of climate change show that our society must operate within the constraints of nature if we are to have a stable future," said Molly McCracken, director with the Canadian Centre for Policy Alternatives Manitoba office." Any candidate campaigning to run our province must have a plan for maintaining systems for food security, transportation and shelter in a zero-carbon economy." 

The Climate Action Team has been standing with the Manitoba Youth for Climate Action as they organize strikes to demand action from governments, amplifying their calls for a stable future.

"I'm 17 and can't vote in this election,"says Lena Andres with Manitoba Youth for Climate Action. "We as youth — we are relying on adults to vote to protect us and future generations from catastrophic climate change." 

Manitoba Youth for Climate Action has held six student strikes on the steps of the Manitoba Legislature this year to demand action from political leaders. 
 
The Fridays for Future youth movement will be receiving the Amnesty International Ambassador of Conscience award this Sept. 16.

"In talking to Manitobans, we know that people are scared of climate catastrophe and it's hurting their mental health," said Laura Tyler, Manitoba Energy Justice Coalition organizer. "This fear is aggravated by the inaction they see from their government leaders.  
- 30 -
The Manitoba Climate Action Team:
Canadian Centre for Policy Alternatives
Climate Change Connection
Green Action Centre
Manitoba Energy Justice Coalition
Wilderness Committee

For more information:

Eric Reder | Wilderness Committee
204-997-8584, eric@wildernesscommittee.org

Molly McCracken | Canadian Centre for Policy Alternative
204-803-0047, molly@policyalternatives.ca

Laura Tyler | Manitoba Energy Justice Coalition
204-995-5255, lauratyler@gmail.com