Manitoba's Climate and Green Discussion Paper needs more nature
Wednesday, December 13, 2017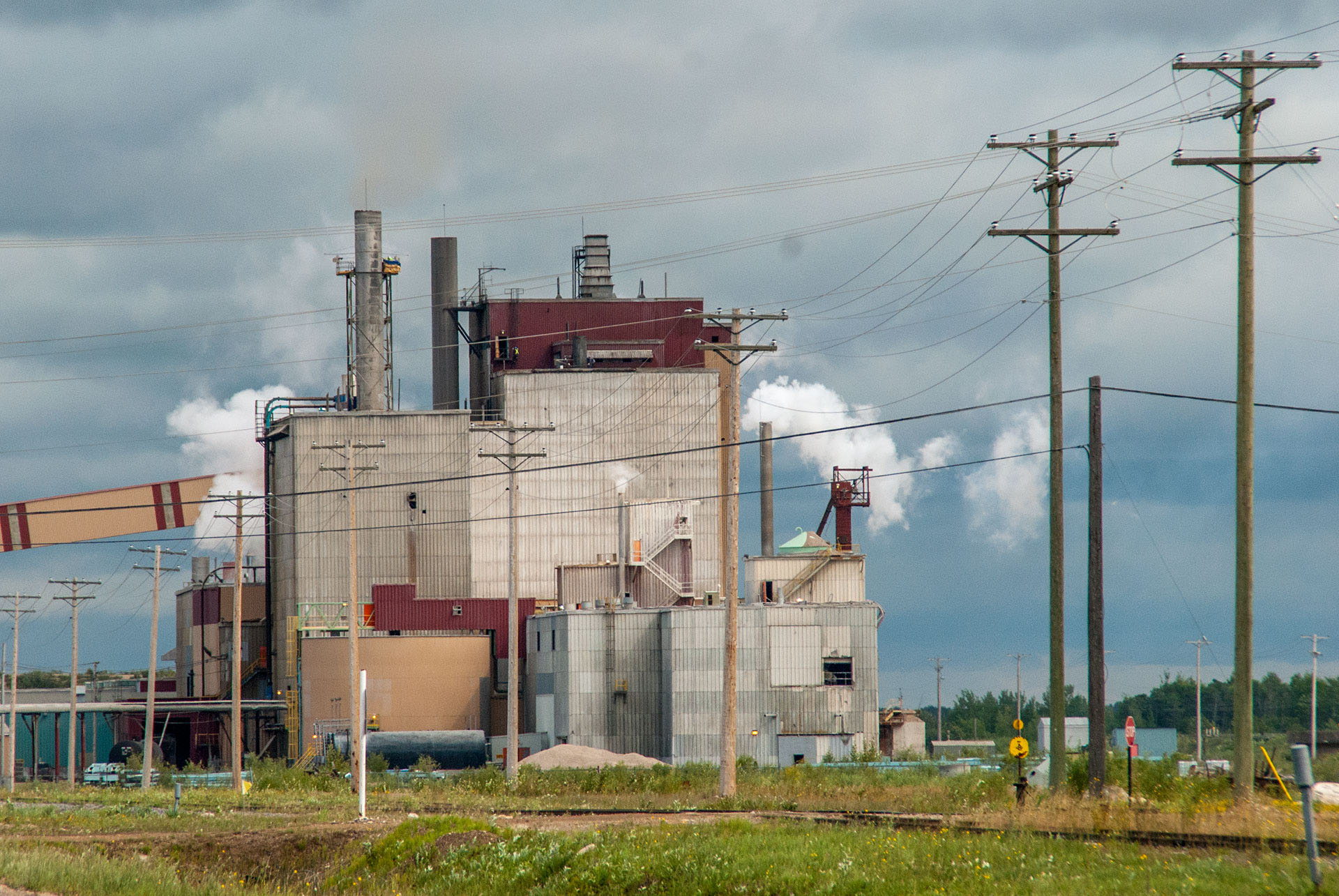 Manitoba's Climate and Green Discussion Paper needs more nature
As the provincial government rolls out legislation and discusses their climate and green initiatives, we need to ensure that nature protection is at the heart of environmental actions. 
Manitoba released their Climate and Green Discussion Paper at the end of October this year, a lengthy 60-page document touching on an incredible 109 different policy ideas, proposals and commitments. While it has some good points in it, it misses some needed policy. Read on to see some of the highs and lows and what you need to do now to direct the government's policy.
The government's deadline for feedback is Dec. 22, so we've put together this 
letter writing tool
 to submit your comments.
Climate Action is in Our Nature
The government's strategy is to separate actions into four pillars: climate, jobs, water and nature. Yet the underpinning support for clean water, a stable climate and the economy is nature. Acting on climate means preserving the functioning, natural ecosystems that pull carbon dioxide from the air as well as provide water filtration, services that we simply cannot do by ourselves. And our economy cannot operate outside of nature any longer. Activities like peat mining or burning coal and other fossil fuels don't fit into a healthy natural world that needs low carbon release. While the provincial government is parcelling nature out of the climate equation, Manitobans need to ensure it's the centre of all action.
Top Prospects from the Government Proposals
It's impossible to present a brief analysis of all 109 proposals contained in the government's discussion paper, just as it's impossible to act on all of these. The government seems to be winging ideas around in hopes of demonstrating comprehensiveness, but you can see through the overload and realize they have little environmental drive. Nevertheless, here are some top proposals the government is putting forward.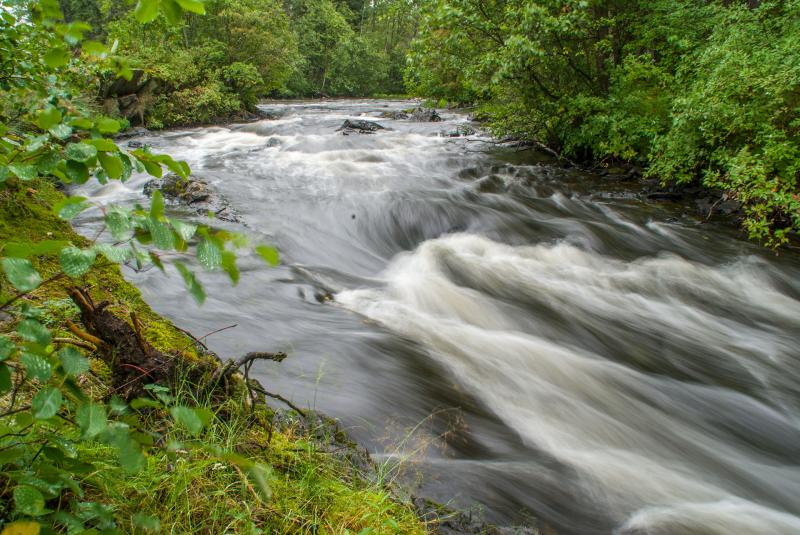 Alternative Land Use Services (ALUS) or GROW
The flagship environmental policy the government has been advertising since the election is the alternative land use services model they are calling GROW. It's a program that pays private landowners to preserve ecologically important lands and waters on their property, so that we benefit from the ecological goods and services that are preserved, such as water storage or filtration. 
The idea is an essential concept for increasing the health of our waterways and should be supported. The rivers that flow into Lake Winnipeg flow through developed southern private lands in that aren't managed for ecological benefit.  
An essential component of this idea is funding from multiple levels of government and without proper funding, this idea will not substantially increase water quality in the province. We must ensure the government puts a fulsome effort into this program if they are going to pursue it. 
Power Saskatchewan Off Coal
An infrequently mentioned fact is that Saskatchewan generates 1,800 gigawatts of electrical power from coal-fired power plants – the most destructive to our climate. The single biggest action we can take in Manitoba is to displace this electrical power generation with electricity coming from our existing dams. While Manitoba has an agreement to sell 100 megawatts of hydroelectricity to Saskatchewan, that figure needs to increase ten-fold so Saskatchewan can kick their coal habit. 
Electrify Transportation Vehicle Charging
The speed of technological improvements in electric transportation is incredible, with electric cars now offering 400-kilometer ranges. Establishing charging stations across the province is an essential step to utilize existing hydroelectricity in Manitoba as well as eliminate fossil fuel use as quickly as possible.   
Missing the Mark
Some of the proposals in this discussion paper stink and don't lead Manitoba into a low-carbon economy nor make it ecologically responsible.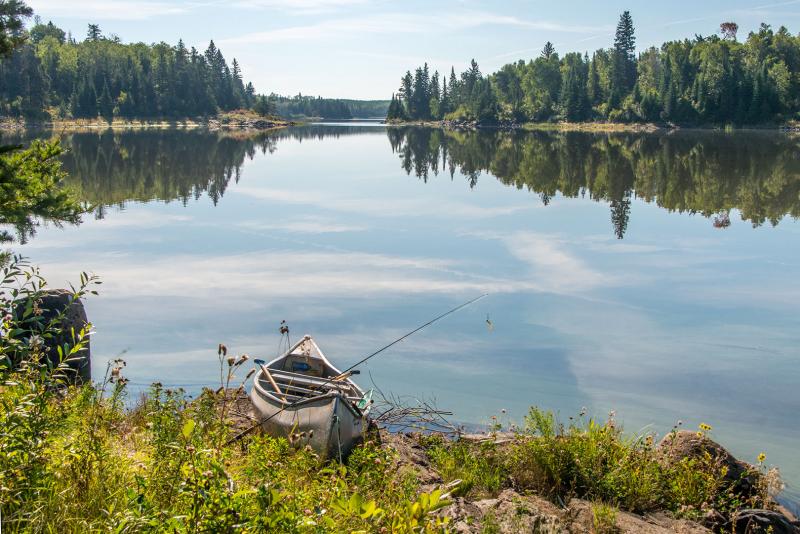 Exempting Large Emitters and a Stalled Carbon Tax
The idea that large emitters should be left to send out greenhouse gas pollution as they do now, while the rest of the province scrimps to save carbon release, does not make sense for emissions reductions. A carbon tax gives an economic incentive to companies to lower their carbon footprint. The government's proposal doesn't do that and that's wrong.   
Similarly, the reason to increase a carbon tax as time goes on is to encourage behavioural change, but the government is set on maintaining a flat $25 tax. If the impact of inaction doesn't increase, there's little incentive to make decisions that lower carbon emissions over the long-term. The "flat like the prairies" phrase the government is pushing falls flat and fails for long-term emission reduction. 
Water Quality Trading
Water quality trading, based upon the idea of carbon emissions trading, is proposed by the government but has a critical flaw. Water is a liquid that exists in a definable space, whereas carbon emissions are a gas that quickly dissipates throughout the air. To accept water quality trading means we're willing to pollute a specific place and water body to make another place healthier
We're at a point where we need action on all our water quality. We've gone on too long sacrificing our water quality. Water quality trading furthers this idea, that there's a trade-off to be made. But water is life and all water needs to be protected. 
Missing Entirely
Since our first meeting with the new government more than a year ago the Wilderness Committee has brought up specific actions that are required in Manitoba. Unfortunately, they are still missing from the government's discussion paper.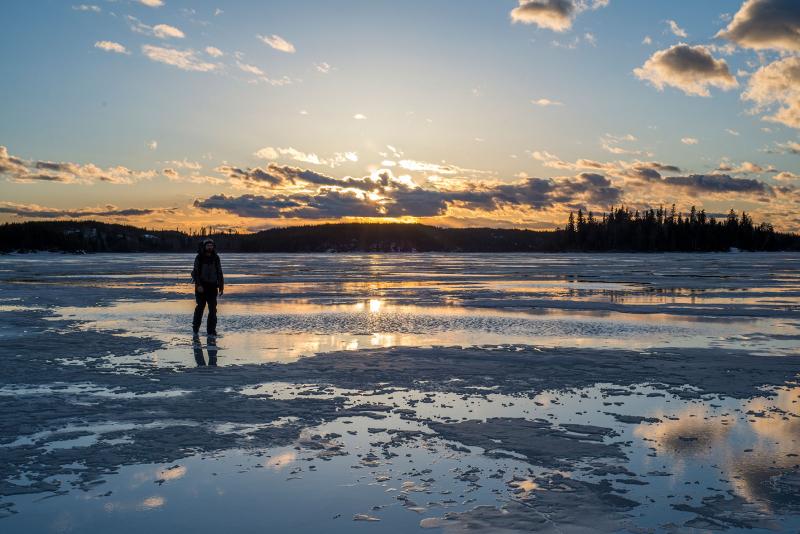 Protected Area Commitment
Around the world, the recognition that the protection of nature is critical to the health of humanity is recognized. To that end, work is being done to reach a goal of protecting 17 per cent of all lands and water by 2020. The federal government has committed to this goal, and the previous provincial government was committed to this goal, but the current government is ignoring it. In 2015 we published an
educational report
that laid out a specific path for Manitobans to get to 17 per cent protected area by 2020. The current government needs to commit to this goal and catch up to the leadership of other jurisdictions. 
Species at Risk Action
The discussion paper mentions some species are at risk and states they are, "committed to supporting efforts to conserve species at risk." This is the least that is legally required by federal species law already and can't really be considered part of a plan to improve Manitoba or to be a leader in species at risk protection. But what's worse is that the province is not even fulfilling their current legal requirement to protect boreal woodland caribou. The Manitoba government completed none of the range of plans which were required by the federal government by Oct. 2017. Furthermore, unlike other jurisdictions, the province did not even submit any caribou population data for the federal
Report on Progress of Implementation of Recovery Strategy for Woodland Caribou, Boreal Population
. 
Environment Act Overhaul
The Environment Act in Manitoba needs to be upgraded to better protect water, climate and nature, yet this isn't mentioned in this discussion paper. As far back as 2011, we discovered the Manitoba government issuing construction permits before Environment Act licences and omitting licence conditions and advice from government experts. The Manitoba Law Reform Commission has published a
report
, and work had commenced on the Environment Act modernization under the previous government, but the current government is failing to act on this essential step. 
Manitoba Hydro off Natural Gas
The dirty secret not mentioned in this discussion is that Manitoba Hydro – which supplies the province with locally generated hydroelectricity, is in the business of selling natural gas. Natural gas is just another fossil fuel, the burning of which contributes to climate change. Utilizing the low carbon hydroelectricity we already have, instead of expanding natural gas infrastructure, is a straightforward step that must be taken here. 
How to Act
The government wants feedback on this discussion paper by Dec. 22, so we've put together this
letter writing tool
to submit your comments. 
There are two online surveys on the government website, but they contain ridiculous leading questions to answer. Instead, we feel you should send your opinion to the government in your own words through our letter writing tool.
More on Manitoba's Climate and Green Discussion Paper
Along with ally organizations, the Wilderness Committee hosted a public town hall meeting on Nov. 28 to talk about the Climate and Green Discussion Paper because the government was not offering Manitobans the chance to talk about this plan. Here's a link to the comments we heard that evening: