New report calls on Canadian governments to protect shorelines, control nutrient overload from farmland
Tuesday, June 26, 2018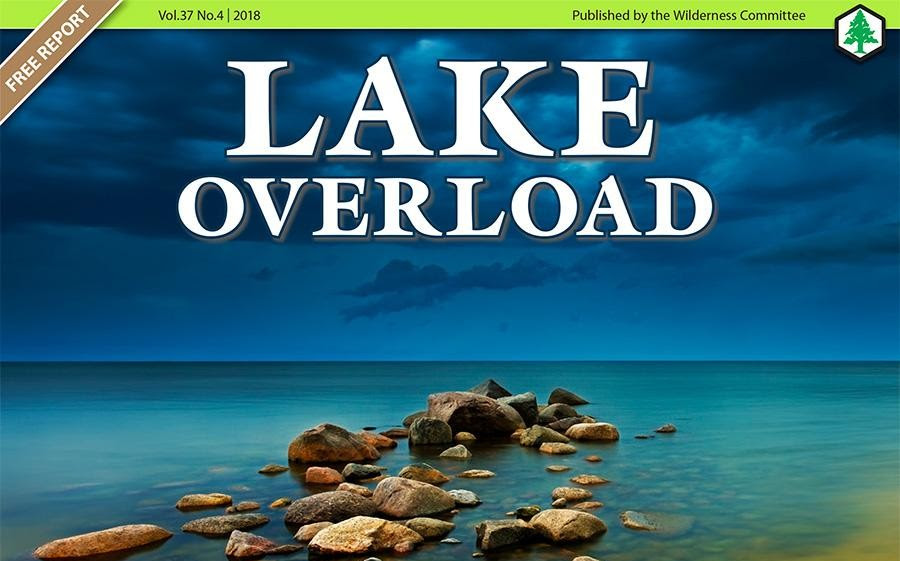 WINNIPEG, MB – In a new report, Lake Overload, the Wilderness Committee is calling on the Canadian government to take immediate action to protect shorelines and regulate farmland fertilizer run-off. The increased presence of algal blooms in Lake Erie and Lake Winnipeg illustrates how unregulated agricultural runoff has taken pollution of our treasured waterways to critical levels.
"Freshwater health in this country has deteriorated for too long," said Wilderness Committee Wilderness and Water Campaigner Eric Reder. "Despite decades of studies and reports governments still refuse to take concrete action, proposing only voluntary agricultural initiatives that aren't working. A new wave of strong government regulation is needed now."
 
The Lake Overload report presents expert advice on inland waters and calls for more nature in these watersheds, highlighting natural solutions such as wetland protection and vegetation buffers on fields and waterways to preserve and increase water quality. 
"Putting nature back in watersheds is an efficient water quality preservation tool. It has great benefits to more than just water, as it contributes to biological diversity and human well-being," said Reder. 
The report brings forward science and recommendations from jurisdictions in Canada and the U.S. and lays out a specific path for governments to protect freshwater.
"Our healthy lives require healthy freshwater," said Reder. "We need to drag our governments into protecting this sacred force in our lives."
––
For more information, please contact:
Eric Reder | Wilderness and Water Campaigner, Wilderness Committee
204-997-8584, eric@wildernesscommittee.org
You can write a message to decision-makers asking them to protect our freshwater here.