NOT EXTINCT! PURCELL MOUNTAIN CARIBOU FOUND IN MT. WILLET WILDERNESS PARK PROPOSAL AREA
Tuesday, June 18, 2019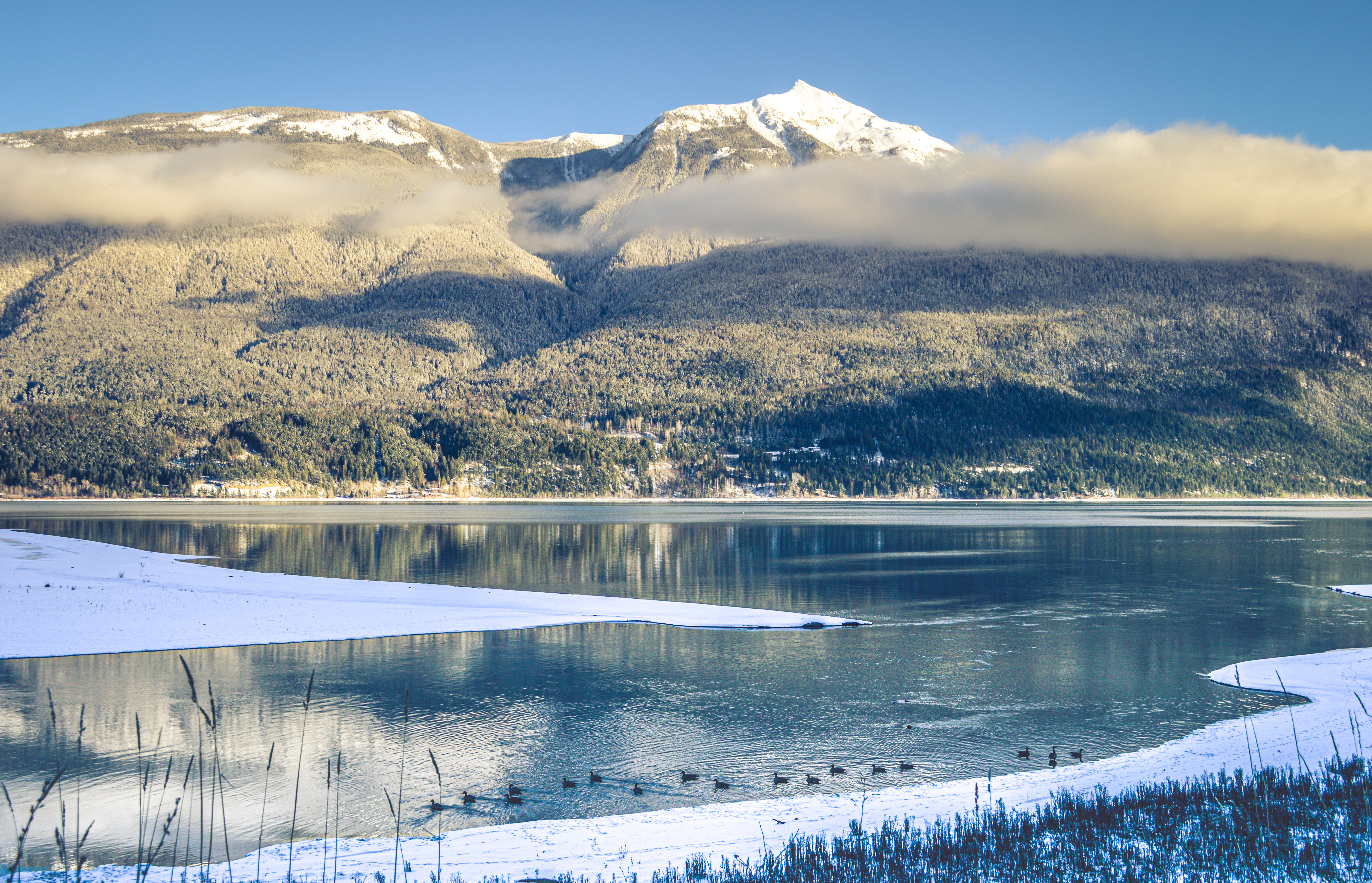 Only months after the South Purcell Mountain Caribou herd was considered functionally extirpated, a small group of Mountain Caribou has been reported on the Argenta-Johnsons Landing Face, site of the Mt. Willet Wilderness Park Proposal in the West Kootenay region of BC.
Likely to be the last Mountain Caribou in the Purcell Mountains, these magnificent creatures and their habitat deserve complete protection. 
"Finding these caribou survivors wintering in the 6200 hectare Mount Willet Wilderness area is an indication of how important it is to save this habitat.  If Mountain Caribou are to have a fair chance at recovery then the BC government must immediately grant protected area status to the entire Mount Willet Wilderness," said Joe Foy, Co-executive Director of the Wilderness Committee.
Shockingly, news of the find was reported by logging company Cooper Creek Cedar (CCC) which has plans to log the mountainside despite the presence of the extremely rare Purcell Mountain Caribou.  CCC representative Bill Kestell presented maps and a handout in a meeting at the Argenta, BC hall on June 13, showing an 85-115 hectare "Caribou Management Area" of which they plan to log 30-35% of the area.  This represents many thousands of trees removed from where the Caribou have just been discovered.  Additionally,  CCC plans to heavily cut 60 hectares of ungulate winter range forest just below their designated Caribou area.
Craig Pettitt, Director of the Valhalla Wilderness Society, said that "despite 20 years of logging to enhance or protect Caribou habitat there is no instance south of Prince George where logging of their habitat has successfully halted population declines. Instead, logging roads have facilitated predator and recreational access and all openings created have increased early seral brush species making it more suitable for elk, deer and moose which draw predators into the logged Caribou habitat. Caribou need large areas of undisturbed habitat and the proposed 85-115 ha postage stamp island management area is a farce that will contribute to the further extirpation of this herd. There needs to be an immediate moratorium of all logging plans in this area and a full assessment begun of caribou habitat suitability."
The Mt. Willet Wilderness group has been actively campaigning for the inclusion of the Argenta-Johnsons Landing Face within the Purcell Wilderness Conservancy Provincial Park.  Spokesperson Gary Diers summed it up:  "The last Purcell Mountain Caribou have chosen the Mt. Willet Wilderness as their home. They share this place with grizzly bear, mule deer, elk, black bear, bobcats, fisher, cougars and an entire array of biodiversity.  This wilderness provides connectivity from mountain top to lake shore and from the Purcell Mountains to the Selkirks and expands the Purcell Wilderness Conservancy making it more viable into the future.  Without large wilderness the web of life unravels and many species, including Caribou, have difficulty surviving.  We need to honour these last Purcell Caribou by finally protecting the Mt. Willet Wilderness within the Purcell Wilderness Conservancy Provincial Park.
Photo: Mount Willet 
 
Contact information:
Gary Diers, Mt. Willet Wilderness Forever   250-366-4455  willetwildernessforever@gmail.com
Craig Pettitt, Valhalla Wilderness Society   250-358-7997   gcraigpettitt@gmail.com
Joe Foy, Wilderness Committee   604-683-8220   joe@wildernesscommittee.org