Park destruction by mining industry escalating
Thursday, November 18, 2021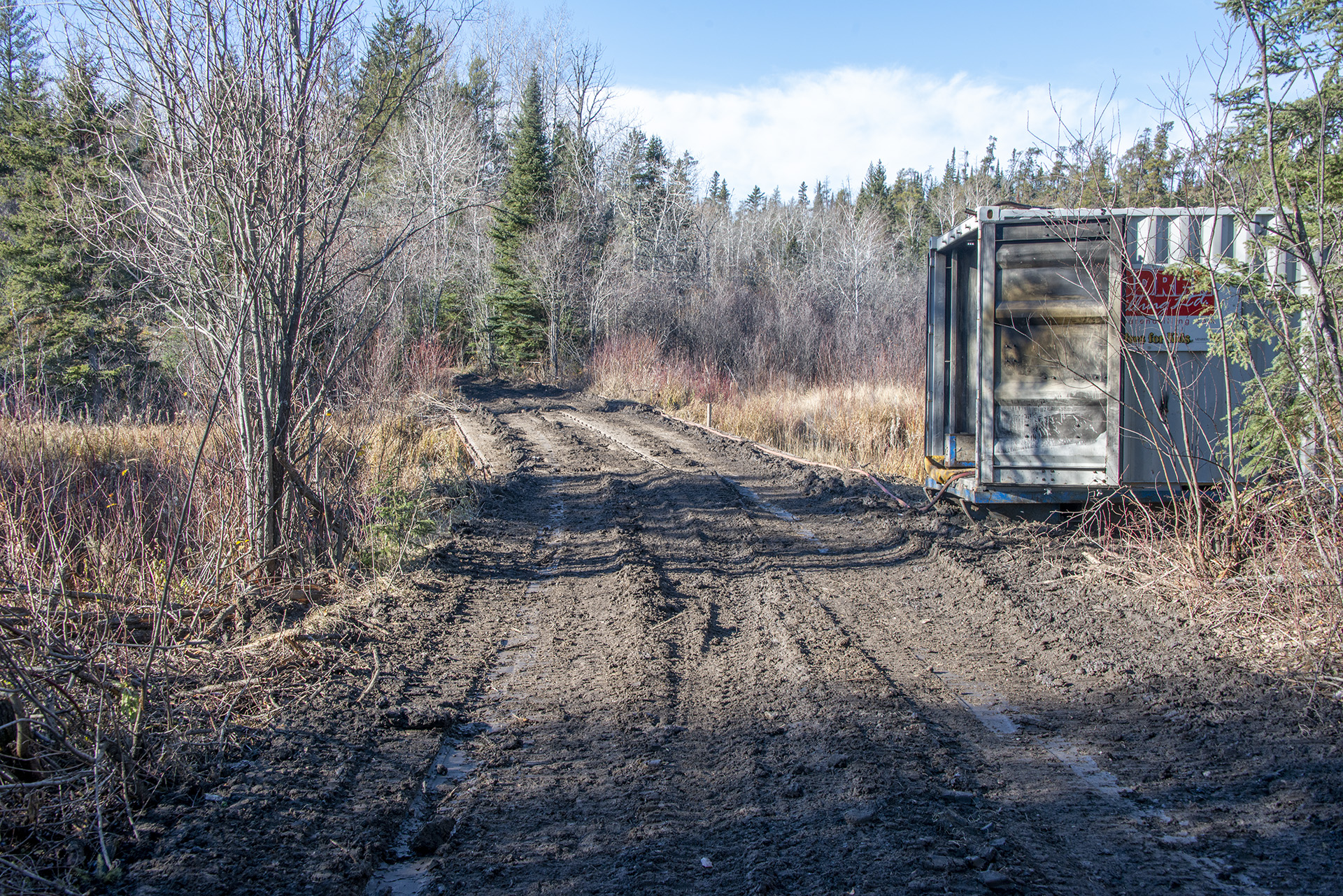 Never-before-authorized drilling in warm weather devastates protected moose habitat in Nopiming Provincial Park
WINNIPEG / TREATY 1 TERRITORY AND HOMELAND OF THE MÉTIS NATION  — Escalating industrial destruction in Nopiming Provincial Park by the mining industry has been documented by the Wilderness Committee. Drilling activity in protected moose habitat within the park is now occurring in warm weather months when the damage caused by road building is far greater. The government of Manitoba has denied any mining activity was happening in moose closure zones. 
"This is a shocking escalation of park destruction, even by the standards of this Conservative government," said Wilderness and Water Campaigner Eric Reder. 
New Age Metals Inc, a speculator from Vancouver, B.C. with no experience operating a mine, bulldozed roads into the intact forest near Cat Lake inside Nopiming Provincial Park. All other mineral exploration in Nopiming has taken place during winter when the impact to the sensitive park ecosystem is less severe. When logging was allowed in Nopiming, over a decade ago, warm-weather road building was not allowed. 
One newly bulldozed road goes west off Highway 314 and across a new bridge over Cat Creek, into protected moose habitat. In 2018, former-conservation minister Rochelle Squires claimed to the media and in the Legislature that mineral exploration wasn't going into the moose closure area.
"Not only is the Manitoba government allowing mineral exploration, which had been stopped in 2012, but they are doing it in a totally reckless way," said Reder. "How is it that we are authorizing this in November, when if we wait a few weeks the ground will be frozen and there will be far less damage? This is dangerous incompetence from our government."
Mining activity in Nopiming Provincial Park was stopped in 2012 by the provincial government.. Under former-premier Brian Pallister, mining activity was quietly authorized again in 2018. After fresh park destruction was discovered by the Wilderness Committee that same year, a Probe Research poll found 70 per cent of Manitobans wanted an end to industrial activity in parks.
"While we have a new premier, we still have the same government ignoring what people want and abandoning their responsibility to care for parks and the environment," said Reder. "At this point in history with climate and biodiversity crises at hand we need leadership that elevates nature instead of escalates destruction. 
-30-
Background:
For more information, please contact:

Eric Reder | Wilderness and Water Campaigner
204-997-8584, eric@wildernesscommittee.org