Parks Canada buries national park idea for Bowen Island after voters reject it
Friday, November 25, 2011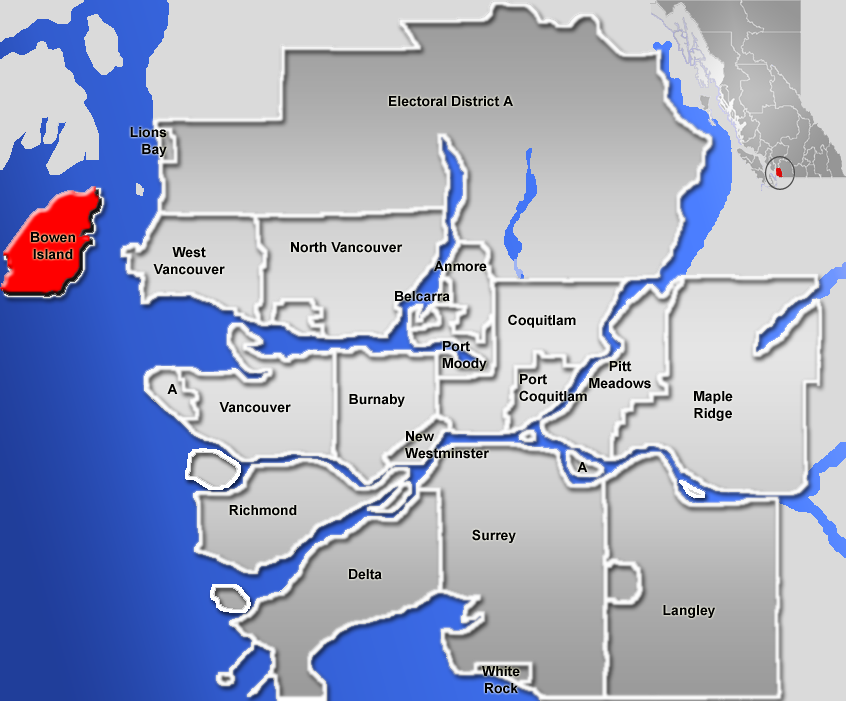 Plans for a national park on Bowen Island have been abandoned after island voters rejected the initiative during the Nov. 19 civic election.
Last Saturday, 55 per cent of voters said No to the ballot question: Do you support the creation of a national park reserve on Bowen Island?
Of the 1,990 people who cast ballots, 1,089 voted against the proposal, which would have turned 42 per cent of the island's 5,260 hectares into a national park. The island's permanent population is roughly 3,500.
Parks Canada said it will respect voters' decision. "We will cease all further work effective immediately on the initiative," said Richard Carson, Parks Canada's director, new parks projects for Western Canada.
Critics of the proposal believed a national park would hand too much power over to the federal agency beholden to Ottawa, and it would lead to more tourists, increased ferry lineups and the potential for Crippen Park, which would be part of the new national park, to be subjected to land claims issues.
Jack Adelaar, who was elected mayor, was among those opposed to the park.
The mayoral race was too focused on the park, said Adelaar, who beat out park supporter Nerys Poole. There was no debate between candidates over any other issues, he said Friday. Former mayor Bob Turner didn't seek re-election.
If the Yes vote had won, the park issue would have dominated council's agenda for the next three years, Adelaar predicted. "That would have been a disaster."
Water, sewers, land-use, affordable housing and several other issues require council's attention, he said, adding that he's not sure yet how islanders will mend the divide caused by the hotly contested debate.
The debate over the park was remarkable, Carson of Parks Canada said. A lot of effort went into discussing the proposal, and islanders displayed a lot of passion and engagement, he added. "We just feel under the circumstances it's best to respect what the people want."
The former seven-member Bowen council had voted unanimously to support the plan in principle, arguing a national reserve would protect about half of Bowen Island in perpetuity, boost economic issues and serve as a model of ecological sustainability.
The plan never moved past a general concept stage, Carson said.