Parks unfit for long-weekend enthusiasts
Friday, May 20, 2022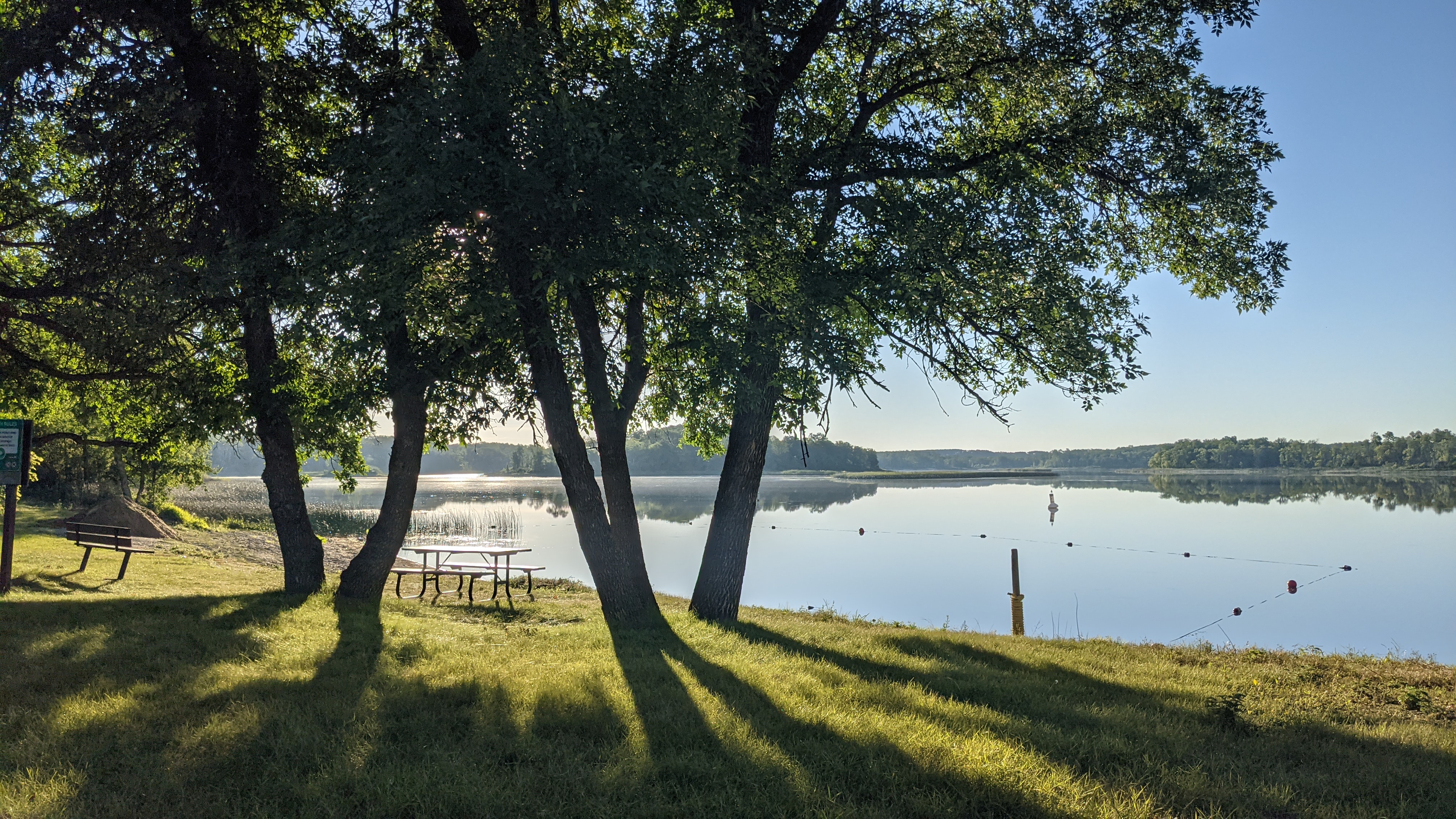 AFTER a cold winter and a dismal spring, Manitobans hope for a mental health boost from outdoor adventures on the May long weekend. Unfortunately, many folks are now suffering as we find provincial parks inaccessible due to flooding from the climate catastrophe, which itself induces anxiety.
There are two solutions to our park woes. We need to act on climate so our runaway weather systems may settle into a predictable pattern. Acting on climate starts with a target to get to zero emissions and a timeline to achieve it. Anything less is a failure of leadership and devastating neglect.
We also need to grow our parks. We must expand the number of opportunities we have to visit nature for our own mental and physical health, while at the same time preserving biodiversity and acting on the climate crisis.
It's important to remember that climate change affects all parts of every person's life. Acting on climate is tied to every problem we face right now, and park care is no exception.
Last week, I rode my bike into Ellison Provincial Park in British Columbia. In the middle of the week, in the early month of May, there were campground attendants in electric golf carts selling firewood and ensuring the campground was in care until 11 p.m. Sites were cleaned and raked after every visitor. The park was staffed.
I couldn't help but contrast that with my Manitoba experience at Adam Lake in Turtle Mountain Provincial Park, Blue Lakes in Duck Mountain Park, Campers Cove in Clearwater Lake Park or the Wekusko Falls Park campground last summer. Every time I rolled up to a campground office around 5 p.m., the office was closed and there were no staff around.
This understaffing of Manitoba provincial parks wasn't a one-off exception, as it happened to me in five different parks last year. Employees will tell you of the staffing stress they face.
In 2021, the B.C. government budgeted an extra $83 million over three years to support the increased visitation provincial parks were getting due to the pandemic. New washrooms and trail infrastructure at Ellison Park made evident the value of investing in parks.
Funding for Manitoba parks during the pandemic, however, is not even keeping up with last year's modest inflation, never mind the needs caused by an added load of people who desire to vacation outside because it is safer. Underfunding is directly reflected in the staffing of parks, and our park experience is suffering because of this.
What's needed is more than just adequate funding for existing parks. Expanding parks and protected areas is part of the 17 United Nations sustainable development goals, which are a map of how to do better in our society. Jurisdictions around the world are committed to protecting 30 per cent of lands and waters by 2030, and Canada has agreed to this critical goal too.
Growing Manitoba's parks and protected areas, though, has been stalled out for years. A modest goal of preserving 17 per cent of the lands and waters of this province by 2020 was publicly rejected by the current government before COVID-19 changed our outdoor needs. For three summers now we have seen no effort by the government to embrace the park needs the pandemic has highlighted.
Park funding and protected area expansion are specific policy choices that led us to our sad May long weekend. Public polling has shown that Manitobans don't support this policy either, as a majority of Manitobans are always in favour of increasing parks and protected areas.
It can't be overstated that protecting lands and waters is also climate action. Planting trees is a benefit, but preserving existing forests and intact nature is a far more powerful climate action.
What if the Manitoba government committed to work with First Nations to establish new destinations within a two-hour range of the capital region?
Indigenous Protected and Conserved Areas (IPCAs) already exist in Manitoba and we have legislation in place to establish more. There is even a large pool of federal funding available for preserving lands and waters that is simply not being tapped into by the Manitoba government. Increasing IPCAs will boost other important touchstones like reconciliation, rural economic development, acting on climate, biodiversity protection and improving our health. Every single elected official should be jumping up and down to champion the concept.
With the climate-chaos-fuelled weather emergencies that are overwhelming our existing parks, we should see leaders put forward this vision of growing parks that we need. Policy choices we make now on parks and on climate will affect all of our future May long weekends.