RE: An Open Letter on Regional Assessment in the Ring of Fire 
Tuesday, March 15, 2022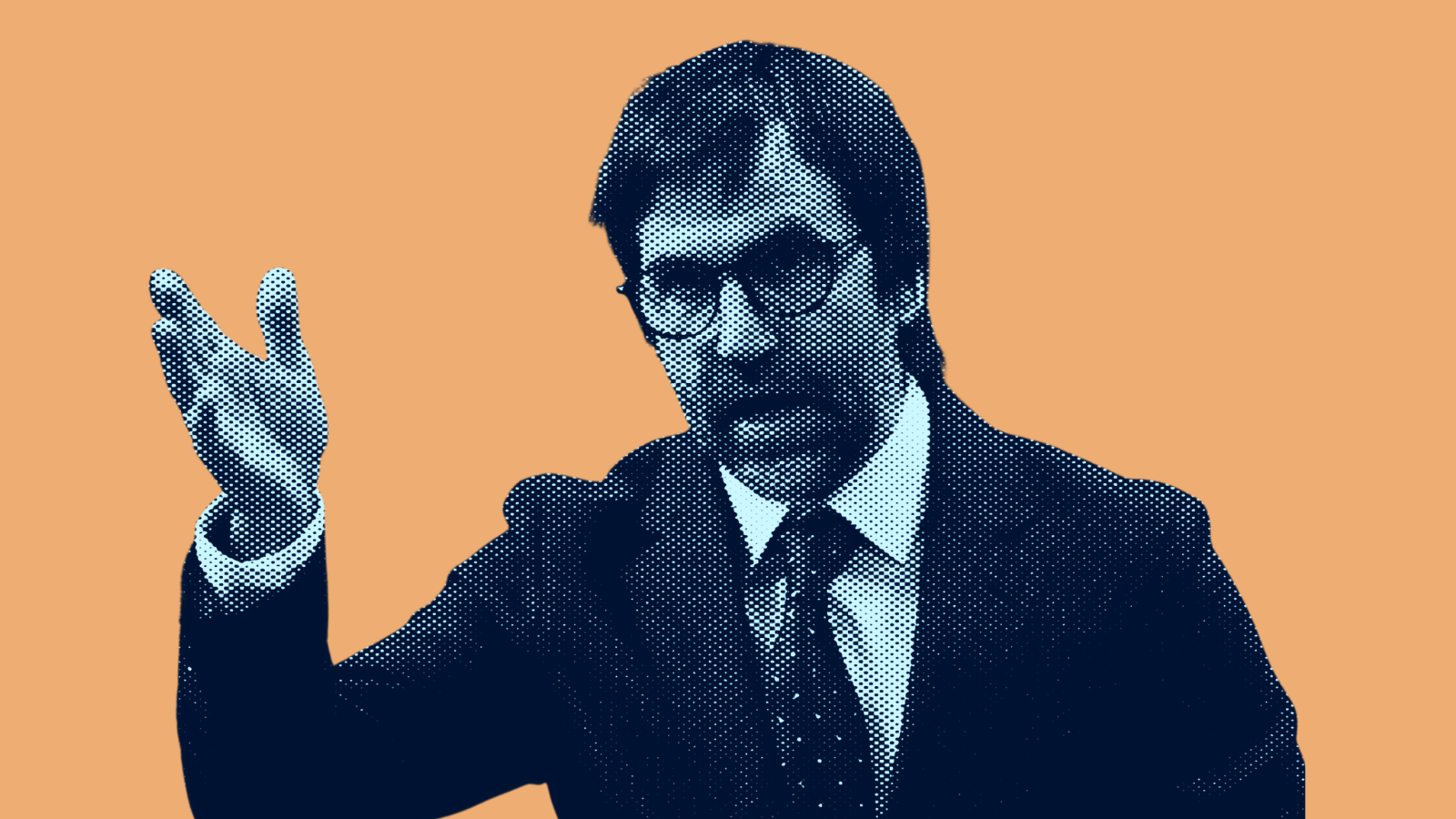 Dear Minister Guilbeault, Minister Wilkinson and Minister Miller, 
We, the undersigned individuals and organizations, urgently call on you to pause the process described in the Draft Agreement to Conduct a Regional Assessment in the Ring of Fire (Draft Agreement) between the federal Minister of Environment and Climate Change and the provincial Minister of Northern Development, Mines, Natural Resources and Forestry. Below we briefly outline why both the process and content of the Draft Agreement are problematic and describe a potential path forward. 
Many of us welcomed the decision of the previous federal environment minister to conduct a regional assessment in Ring of Fire area. We saw first-hand how project-level environmental assessments failed to avoid environmental harms, address sustainability, and ultimately deprived communities of their proper decision-making roles and lasting, equitable benefits. We expected a comprehensive, holistic and objective process open to the concerns of the people who actually live there. Instead, we got a narrow-sighted approach that ranks mining as the preemptive use of land, omits climate and carbon, and does not work jointly with Indigenous communities and  members of Treaty 9. 
The Draft Agreement betrays the promise to engage Indigenous Peoples on a nation-to-nation basis. It disregards treaty rights and disrespects the Indigenous Knowledge Systems of the region's original (and only) inhabitants. 
As the leaders of Attawapiskat, Neskantaga, Eabametoong, Kashechewan Cree and Fort Albany Nations recently wrote of the Draft Agreement, 
There is far too much at stake to allow First Nations to be shuffled to the side again. We will not accept mere "participation" in a unilateral, top-down Crown-led process that ignores our jurisdiction, laws and responsibilities. 
And as Mushkegowuk Council wrote, 
Not only is there no legal impediment to co-governance, but an interpretation of the Impact Assessment Act that is consistent with the UNDRIP Act also makes co-governance legally imperative. Indigenous leadership must be at the fore of a robust investigation and decision-making process for what can and should happen with the home of the Omushkego, the Breathing Lands. 
The Draft Agreement also downplays the impacts of massive industrial activity on globally significant wetlands and watersheds. The Hudson Bay Lowland serves as one of the most potent climate regulators on the planet in sequestering and storing atmospheric carbon. A comprehensive assessment must acknowledge stored carbon and the anticipated releases of greenhouse gases due to disturbance from all developments associated with the Ring of Fire, including roads. Scientists warn at least 130 to 250 Mt of carbon could be lost within the "Assessment Area" alone. These irrecoverable emissions would widen the gap (which is considerable today) to achieving Paris Agreement objectives. Canada may not be able to afford the carbon costs of full mining exploitation of the Ring of Fire given its location in one of the most carbon-rich ecosystems on the planet. 
The Draft Agreement also does not take into account the region's ecological integrity. A new Regional Assessment must take a broader view, considering the effects and impacts across entire watersheds including the Ekwan, Attawapiskat, and Winisk as well as ecosystems such as peatlands, wetlands, and boreal forest. We suggest you expand the scope to all human activities and climate change with a focus on valued components including species, ecosystems, and ecosystem "services" like climate regulation and freshwater provisioning. 
Of course, the potential of mining includes a number of interconnected variables, including mining, road building, product transport, and processing. Truly accounting for all these components must go beyond proposed economic benefits and include the huge social and environmental consequences of extracting, transporting and processing raw materials—impacts which are currently ignored in the Draft Agreement. A comprehensive Regional Assessment must include the concerns of residents of communities like Sault Ste. Marie and Sudbury, where facilities are proposed to process Ring of Fire ore. 
We can build a different future beyond boom-and-bust mining. We don't have to tread along the antiquated 19th-century mining policy path that enshrines "free entry" and open access to minerals with little regard for Indigenous rights, environmental values and a safe climate. Mining may be part of the solution for communities—but it need not be presented as the only option or foregone conclusion, especially in the absence of proven economic viability. And if mining is to be part of the solution, it must be evaluated against the carbon debt accrued from mining projects with the associated costs to manage that debt. A proposed new mining district, approximately five times the size of the City of Toronto, should not be treated as fait accompli in this day and age.
It is vital the first Regional Assessment out of the new Impact Assessment Act be credible, contributes to Canada's ability to meet its environmental obligations and its commitments in respect of climate change, demonstrates the Government of Canada's commitment to implementing the United Nations Declaration on the Rights of Indigenous Peoples; and ultimately leads to decisions that will help regain the public trust. 
We join with Indigenous Peoples, climate scientists, environmental organizations, legal experts and concerned citizens calling on both Canada and Ontario to pause the process and develop an Indigenous-led comprehensive Regional Assessment. We remain ready to assist with our respective expertise, experiences and perspectives to improve the content and process. 
Sincerely,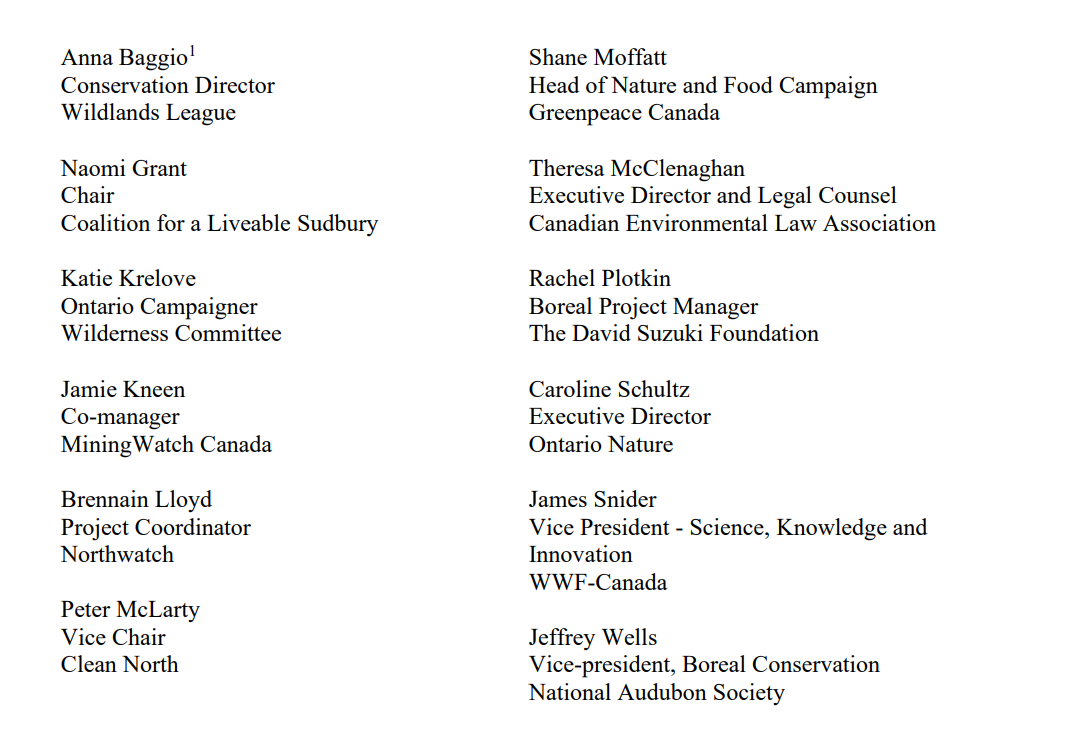 Fancy meeting you here at the end of this article! Care to hang out together for a few more sentences?
The campaign you just read about is one of about 20 we're actively working on at any given time. And the person who wrote this article is the same campaigner who's asking you to take action, who's calling on our legislators to make changes and who's in the field to bring you photos, videos and stories documenting this issue.
Did you notice how we're a bit distinct, that we're not afraid to call out the industries or governments that threaten what's wild? Unlike other groups, we're almost 100 per cent* "people powered." Individuals like you who care give what they can, when they can. No corporate or government funding restricts our strategies, our actions or our voice. That's how we stay a lean, nimble and unequivocally relentless voice for wilderness, wildlife and the climate. That's why we'd love it if you'd consider joining us by making a monthly donation to the Wilderness Committee today.

We've already established you like to read to the end, so here's the fine print. It's 96 per cent of our funding which comes from individuals like you and me. About four per cent of our total funding comes from a few grants from foundations. Every gift — no matter the size — has an impact and powers our work for nature.