Report Card: More than half of the most endangered old-growth forests in BC remain at-risk
Thursday, March 16, 2023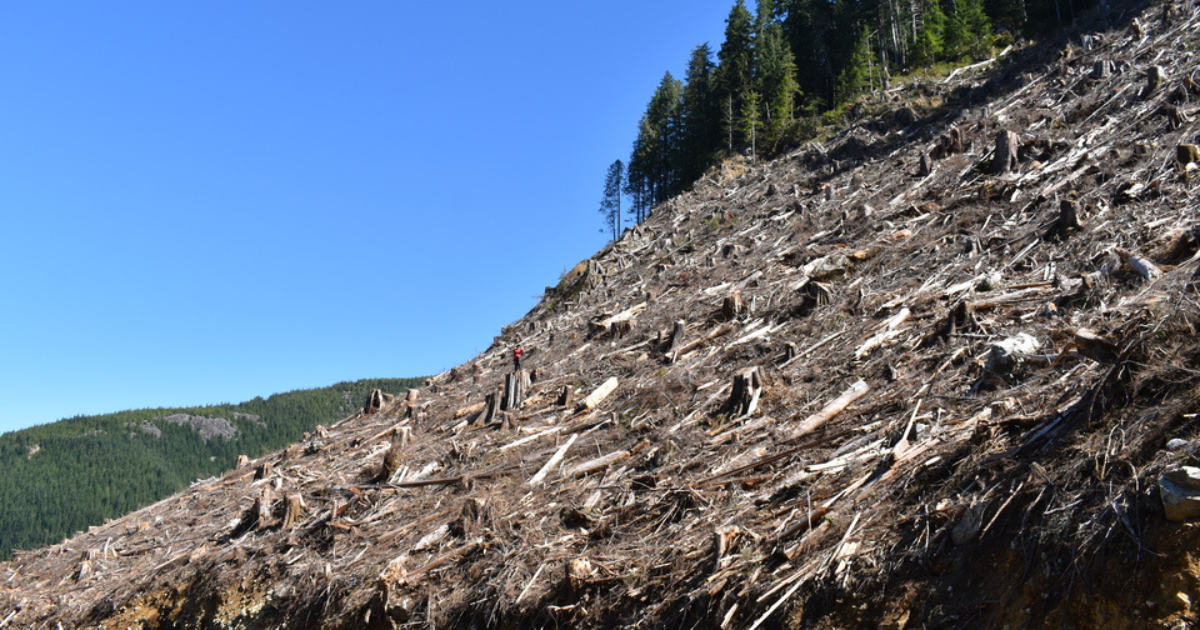 Environmental organizations warn that time to implement BC's old growth promises is running out, as BC NDP government continues to score failing grades; at-risk old growth stands equivalent to 3,600 Stanley Parks remain open to logging
VICTORIA / UNCEDED LEKWUNGEN TERRITORIES — Sierra Club BC, Stand.earth and the Wilderness Committee issued their fifth report card assessing the BC government's progress on implementing the recommendations of the Old Growth Strategic Review (OGSR) today. The report card comes 2.5 years into the provincial government's three-year timeline for implementing all 14 recommendations from the OGSR. 
The environmental organizations give the province failing grades on key issues ranging from short-term action on funding for conservation, changing course in forest stewardship, and transparency. They are especially concerned about the lack of interim protection for the most at-risk old-growth forests, a step the OGSR panel recommended for implementation within the first six months of the three-year timeline. To date, more than half of the most at-risk old-growth forests remain open to logging (1.44 million hectares, equivalent to about 3,600 Stanley Parks).
"With just six months left in a three-year timeline, it's astounding that the BC NDP is still earning such poor grades on its old growth pledge. Forests and communities need immediate, bold action now," said Tegan Hansen, senior forest campaigner at Stand.earth. "Premier Eby still has an opportunity to live up to his promise and immediately correct course, but he has to act quickly – before these irreplaceable forests are destroyed forever."
A lack of transparency and ongoing misinformation continues to reflect poorly on the BC government's old growth pledge. In February, the province announced that logging had been deferred across 2.1 million hectares of old-growth forests, but omitted that this number leaves the majority of the most at-risk old growth open to logging. 
"Forests in BC are in a state of ecological emergency. Like providing first aid to stop the bleeding, offering the support needed to set aside all of the remaining at-risk old growth stands remains the most urgent step on the path to a paradigm-shift in forest stewardship," said Jens Wieting, senior forest and climate campaigner at Sierra Club BC. "Ongoing failure would be unforgivable and quash options for long-term solutions to support ecological integrity and the well-being of communities."
In November, the province claimed that the annual old growth logging rate had fallen to a record low, but its own limited data showed that the annual amount of old growth logged was almost identical in the year before and after the province promised to protect old growth (151 soccer fields per day in 2019/2020 and 147 soccer fields per day in 2021).      
"None of the recommendations of the OGSR being completed means the status quo logging of threatened ancient forests continues across most of BC, jeopardizing the BC NDP's stated goals on old growth, biodiversity, and climate change," said Torrance Coste, national campaign director for the Wilderness Committee. "While Premier Eby and his government continue to take credit on these issues, the best remaining old-growth forests continue to be destroyed on their watch."
Fancy meeting you here at the end of this article! Care to hang out together for a few more sentences?
The campaign you just read about is one of about 20 we're actively working on at any given time. And the person who wrote this article is the same campaigner who's asking you to take action, who's calling on our legislators to make changes and who's in the field to bring you photos, videos and stories documenting this issue.
Did you notice how we're a bit distinct, that we're not afraid to call out the industries or governments that threaten what's wild? Unlike other groups, we're almost 100 per cent* "people powered." Individuals like you who care give what they can, when they can. No corporate or government funding restricts our strategies, our actions or our voice. That's how we stay a lean, nimble and unequivocally relentless voice for wilderness, wildlife and the climate. That's why we'd love it if you'd consider joining us by making a monthly donation to the Wilderness Committee today.
LET'S MAKE A DIFFERENCE TOGETHER
We've already established you like to read to the end, so here's the fine print. It's 96 per cent of our funding which comes from individuals like you and me. About four per cent of our total funding comes from a few grants from foundations. Every gift — no matter the size — has an impact and powers our work for nature.