Stand up for Wild Salmon Report
Saturday, October 16, 2010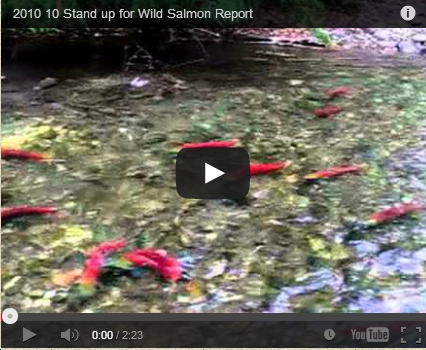 An on the ground report with Helena Mahoney from the Wilderness Committee. Experience the historic 2010 Adams River Sockeye run. Join us on October 25th to demand justice for our wild salmon.
Also, over the next week you can follow Alexandra Morton and the Salmon Are Sacred supporters as they paddle down the Frasier River.
Visit www.salmonaresacred.org for more information.