Taseko Mines appeals libel loss to environmental opponents
Wednesday, June 07, 2017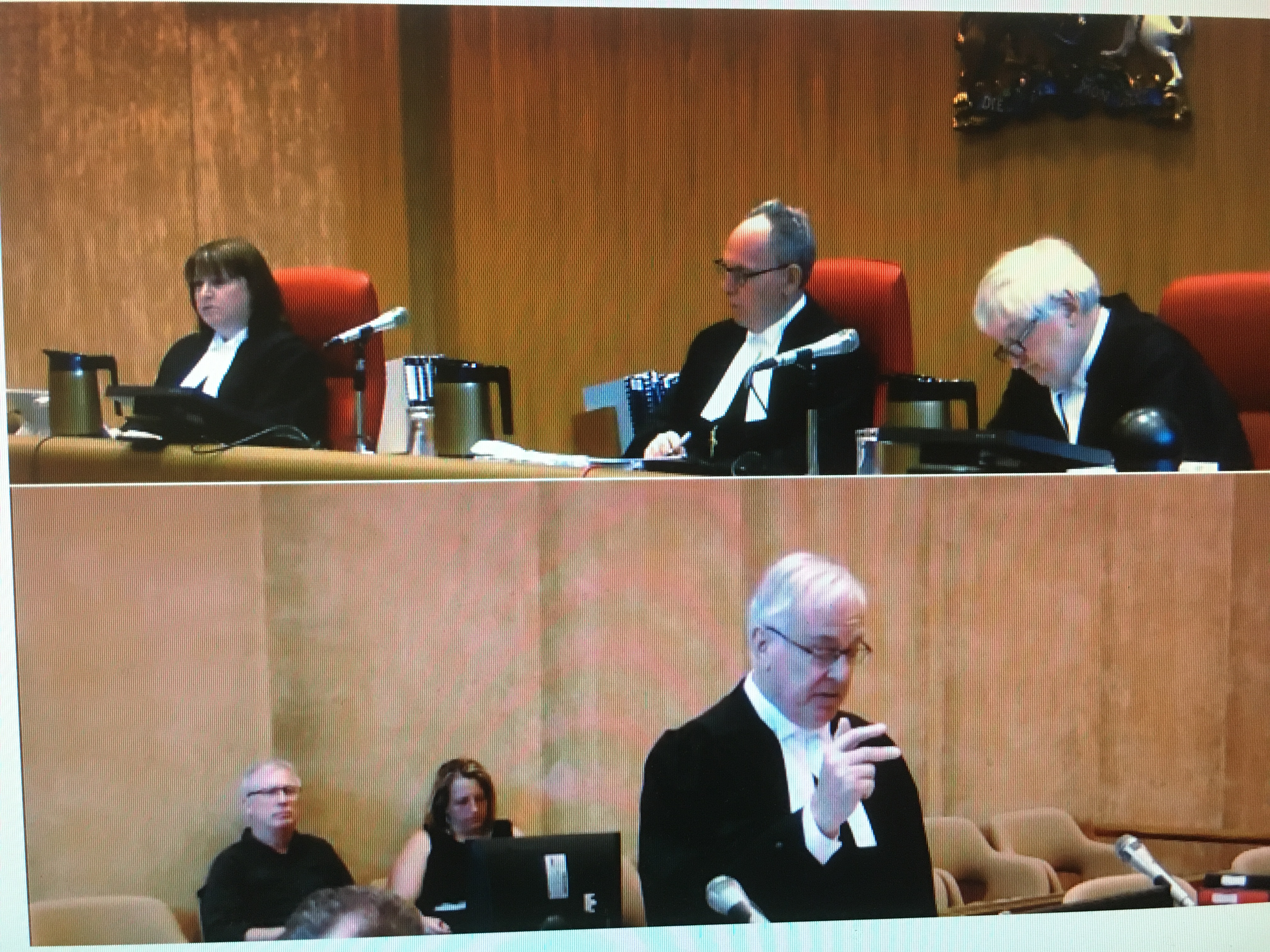 A prominent British Columbia environmental group "knowingly mischaracterized" the risks posed by a tailings pond proposed by Taseko Mines, the company's lawyer argued in the B.C. Court of Appeal on Wednesday.
Taseko's proposed New Prosperity gold and copper mine, near Williams Lake, has been opposed by the Tsilhqot'in National Government and the Wilderness Committee, which is the defendant in a years-old defamation suit from the firm.
The company took its case to the appeals court after losing in the Supreme Court of B.C., which ruled the environmental organization didn't defame Taseko and that its demands posed an "economic threat."
In dispute was an article on the group's website — "Save Fish Lake (Again)!" — alleging that the firm wanted to build a mine tailings pond that would destroy a local fish-bearing lake. But after the government rejected that plan, Taseko had submitted a redesigned version of the proposal the tailings storage facility would be beside a lake, and had a number of safeguards such as an "impermeable membrane" to prevent seepage.
"The defendant knowingly mischaracterized, by oversimplifying and by omissions, the position, the proposal, that was made by the plaintiff Taseko, both with respect to the original project, and the (redesigned) New Prosperity project," Roger McConchie, a lawyer for the company, argued Wednesday morning. "The average reader will say, 'My god, what kind of company are we dealing with here that proposes going around poisoning lakes?'"
But Dan Burnett, a lawyer for the Wilderness Committee, countered that its former employee, fellow defendant Sven Biggs, did not defame the company and that the Supreme Court rightly threw out the case.
In any case, he argued on Wednesday afternoon, an environmental group would be expected to take a pro-environment position and offer its perspective and opinions.
"The words are plainly editorial," he said, and were written in the "colourful language of editorial opinion … In fact, there was going to be a toxic pond down in that lake basin.
"Destroying it by draining and wrecking a functioning fish-bearing ecosystem through that, or through using it as a tailings pond, it's destroyed either way."
Continuing, the Wilderness Committee's lawyer admitting that claiming the company wanted to turn Little Fish Lake into a toxic tailings pond was "technically speaking incorrect," but nonetheless even if it "was not going to be a literal tailings pond, it would instead have obliterated a massive area the size of Stanley Park."
The company's lawyer, however, rejected the notion that Biggs' article was simply stating facts that were in effect true, because of the detrimental impact the Wilderness Committee believed the dam would have.
"Writing 'it would destroy Fish Lake,' that's not accurate; that's not factually the case," the firm's lawyer countered.
At one point, one of the judges hearing the case interrupted the company's lawyer to ask why an avowedly environmental advocacy organization would need to list all the company's promised mitigation measures in its advocacy.
"Why would they have to say that?" justice Elizabeth Bennett asked. "I'm having trouble understanding that point. They're an organization that represents a certain point of view — they're not reporting, they're putting forward a position.
"Why is there a need to put forward the other side, isn't that what Taseko would be doing?"
Last year, when the Supreme Court of B.C. ruled against Taseko Mines Ltd., it rejected its request for "punitive damages" against the Wilderness Committee with strong words.
"In this case, seeking punitive damages was an economic threat," the judge declared. "In the context of a defamation action, seeking punitive damages may serve to silence critics."
Taseko's lawyer rejected any accusations that the company was employing what is known as a strategic lawsuit against public participation (SLAPP), a type of procedural harassment of an opponent, as implied in another Wilderness Committee online posting — titled "Help Us Defend Free Speech and Fish!" — after the lawsuit was filed in 2012.
"Taseko does not take the position that the Wilderness Committee or any other person isn't fully entitled to exercise their legal rights," McConchie said, "even to publish defamatory imputations, if they're supportable under our legal system, which recognizes a defense of justification (that) what you've said is substantially true …even if defamatory."
The defamation case being heard in the B.C. Court of Appeal this week is the second-ever to allow the proceedings to be filmed and broadcast on the Internet.
"This is a pilot project for the Court," said a spokesperson in an email.
Most court hearings cannot be filmed or photographed in the country, and courts and judges tend to take a low profile online — if any.
Earlier this year, meanwhile, B.C.'s chief justice took to Twitter for a social media "town hall" to take questions from the public.
---
Read the original article here