Teal Jones' announcement highlights need for transition to sustainable forestry
Wednesday, September 11, 2019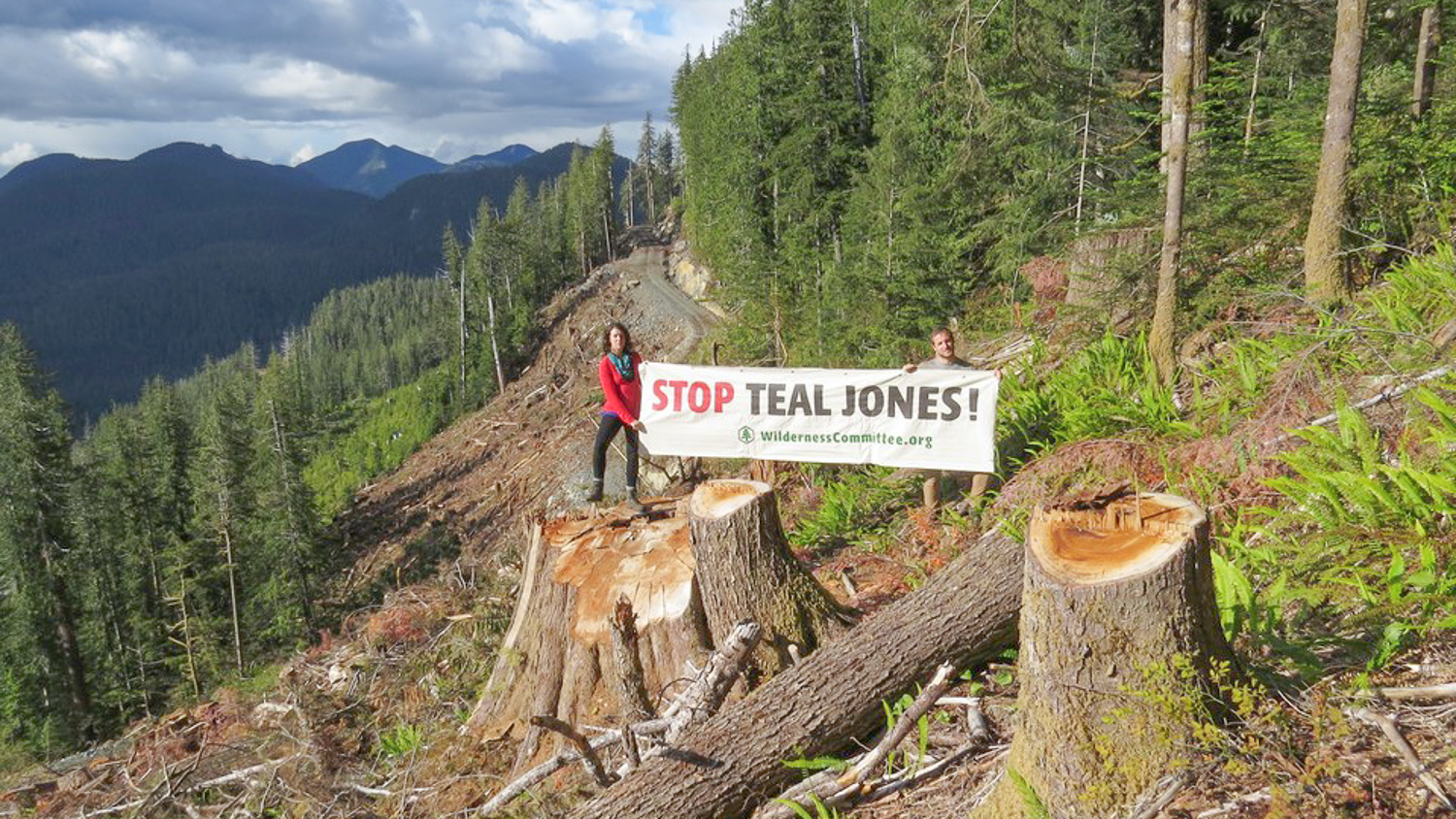 VICTORIA – In the wake of yesterday's announcement by logging company Teal Jones that it will halt coastal operations, the Wilderness Committee is calling on the B.C. government to support forest communities. B.C. must make bold investments in sustainable second-growth forestry while protecting remaining old-growth forests.
Teal Jones has said it will cease logging in its tenure and forest license areas on Vancouver Island and in the Fraser Canyon, potentially impacting several hundred jobs. 
"Our hearts go out to all the workers and families impacted by this decision," said National Campaign Director Torrance Coste. "This is a clear signal the B.C. government has failed to build a forest industry that protects both old-growth forests and our communities. It's time to stop logging old-growth into oblivion and invest in forestry jobs that will last."
The Wilderness Committee has called on Teal Jones and the B.C. government to change direction in the woods for years, including protecting critical areas like the Walbran Valley in unceded Pacheedaht Territory. Teal Jones has not announced whether or not it intends to retain these logging tenures and licenses.
"The government must offer support to impacted workers and seize this moment to change the way forest tenures are managed, to ensure more workers aren't exposed to this type of insecurity," said Coste. "It must also invest in local production and manufacturing of high-value wood products and end the export of raw logs from B.C."
The Wilderness Committee is also advocating for a just transition to a sustainable forestry model that upholds Indigenous rights and title, including the return of forest tenure and land to First Nations. 
"The Wilderness Committee will continue to work with Indigenous Nations, forest industry workers, communities and citizens to highlight and promote better alternatives for the forest industry," said Coste. "These are some of the most pressing issues in B.C. and we hope government will step up to the plate and boldly address them."
–30–
For more information, please contact:
Torrance Coste | National Campaign Director
250-516-9900, torrance@wildernesscommittee.org