Time to douse Premier Pallister's climate plan dumpster fire
Thursday, October 11, 2018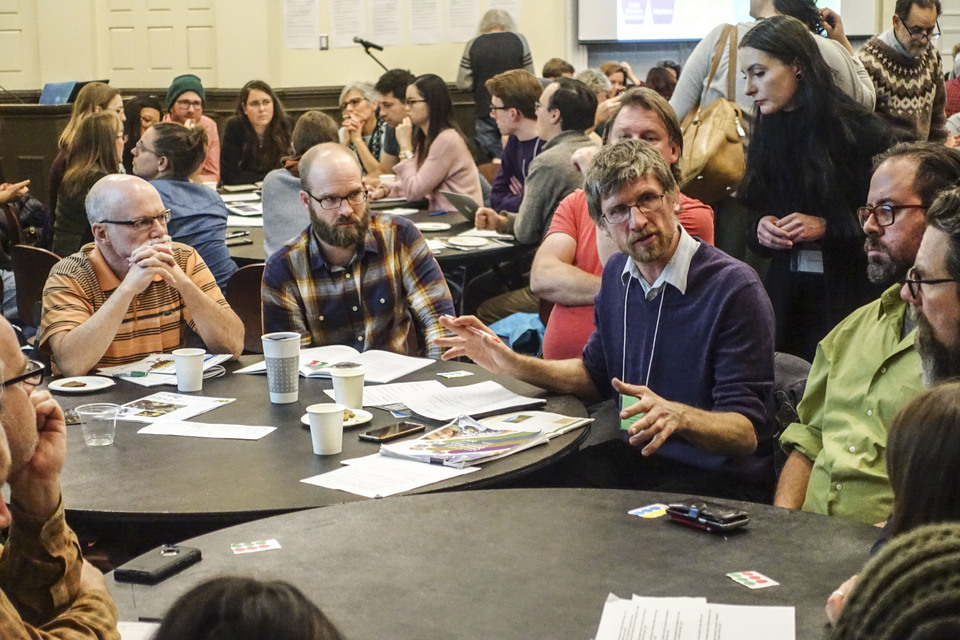 WINNIPEG - Premier Brian Pallister's sudden cancellation of the planned carbon tax after two years of work has drastically weakened Bill 16, The Climate and Green Plan Implementation Act. The bill is being rushed through the legislature this week and in its current state will only serve to heighten the climate crisis for Manitobans. The Wilderness Committee is calling for a meeting of elected political party leaders Wab Kinew, Doug Lamont and Brian Pallister within the next month to produce a joint statement of serious action to combat climate change. 
"The work we've done with the Manitoba government in the past two years has been dismissed by the premier apparently because his feelings were hurt by the prime minister," said Eric Reder, Wilderness and Water Campaigner for the Wilderness Committee. "Our future and security have to the first priority of our elected leaders."
This week the world received a stark warning issued by the UN Intergovernmental Panel on Climate Change — the global leading team of experts on climate change — stating we have merely a dozen years left to take serious actions to limit carbon emissions. The same report states a price on carbon is the best way to do it. 
The Climate and Green Plan launched last fall was full of suggested actions, with the one serious commitment being a price on carbon. With the carbon tax thrown out, the government plan is almost nonexistent and Manitobans are being put at greater risk of impending climate catastrophe. 
"This complete step backwards by the government has heightened the urgency Manitobans feel about the climate crisis," said Reder. "But this isn't a partisan issue. Previous administrations dragged their heels on climate action as well, leading to the very crisis the UN panel is warning us about." 
"When floods and fires happen, we pull together and help our neighbours," said Reder. "The disaster unfolding on our environment — the disruption of life-sustaining ecology that makes our society possible — is real. The climate chaos we are experiencing will truly spell global disaster. Now is the time for Manitobans to shelve partisanship and take a leadership role in the fight against climate change."
–30–
For more information, please contact:
Eric Reder | Wilderness and Water Campaigner, Wilderness Committee
204-997-8584, eric@wildernesscommittee.org