Walbran Wednesday Dec 7 Target Announcement
Monday, December 05, 2016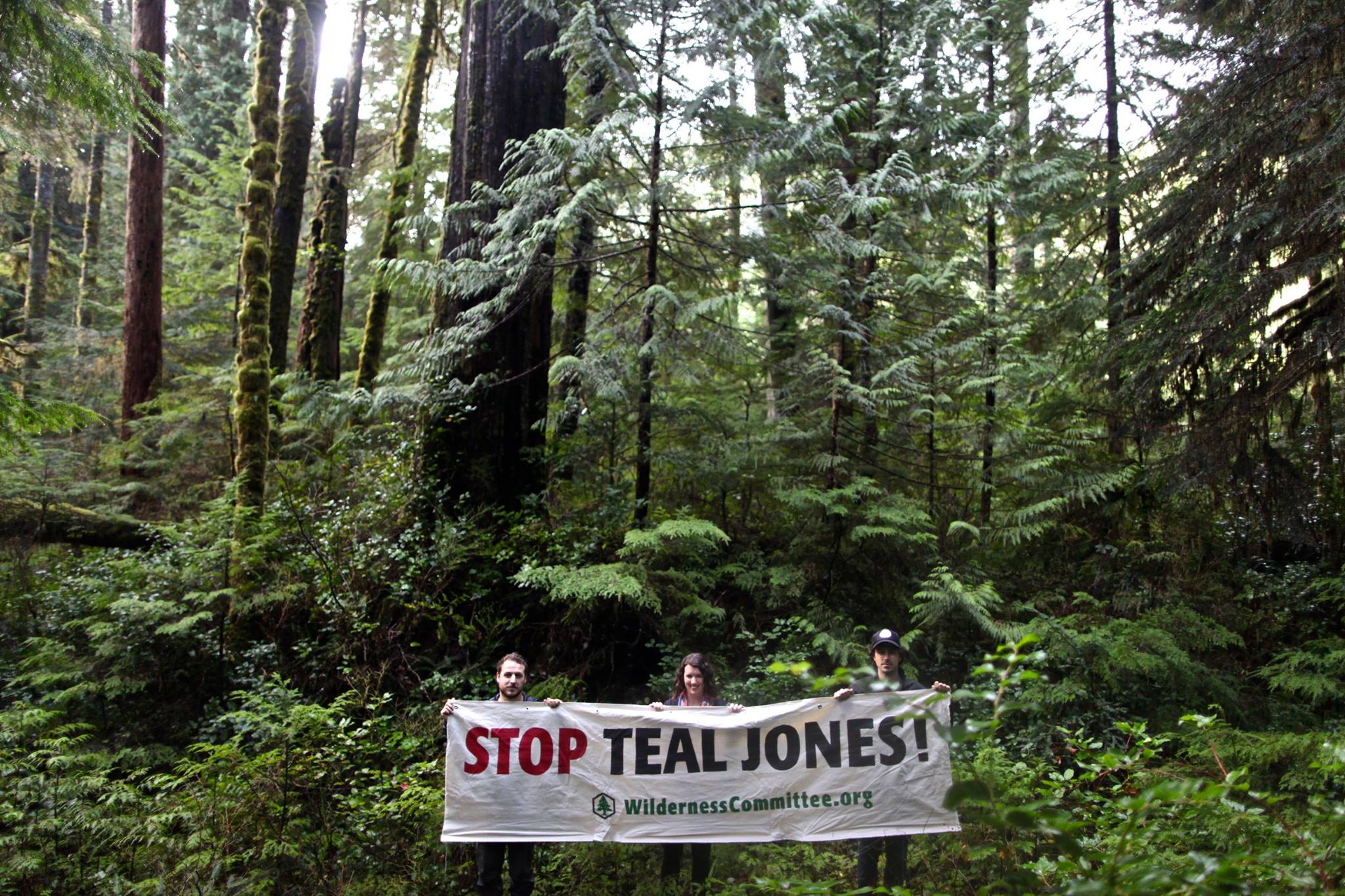 It's the first week of the month, which means it's time for #WalbranWednesday!
It's been a very busy year in our campaign to protect the Walbran Valley, and while logging company Teal Jones has cut some old-growth on the south side of the Walbran River, they haven't crossed into the intact portion of the Valley where the most spectacular old-growth rainforest stands.
There are many reasons for this – and you are one them!
Public pressure has the corporations and politicians who benefit from the destruction of old-growth on the defensive, and your involvement in this fight makes all the difference.
With your help, we've targeted Teal Jones in protests and demonstrations, but at the end of the day, forest policy is a political issue.
Despite calls to protect the Walbran from the Union of BC Municipalities, the BC Chamber of Commerce, Indigenous leaders and thousands of citizens, the BC Government and the Official Opposition both still approve of the destruction of this valley.
The continued knuckle-dragging from our provincial law-makers is unacceptable, so this #WalbranWednesday we're targeting every MLA in BC!
Here's how it works:
You enter your location into our MLA finder, and we provide the contact info for your MLA! You phone and email (and tweet, if you're on twitter!) them, and tell them it's time to do the right thing in the Walbran Valley.
We've got a sample script of things you could say in your call/email, but the rest is up to you!
Together, let's let our provincial leaders know that their inaction on the Walbran is not ok, and that we demand they do better.