Wilderness Committee celebrates 20 years of protecting nature
Tuesday, December 03, 2019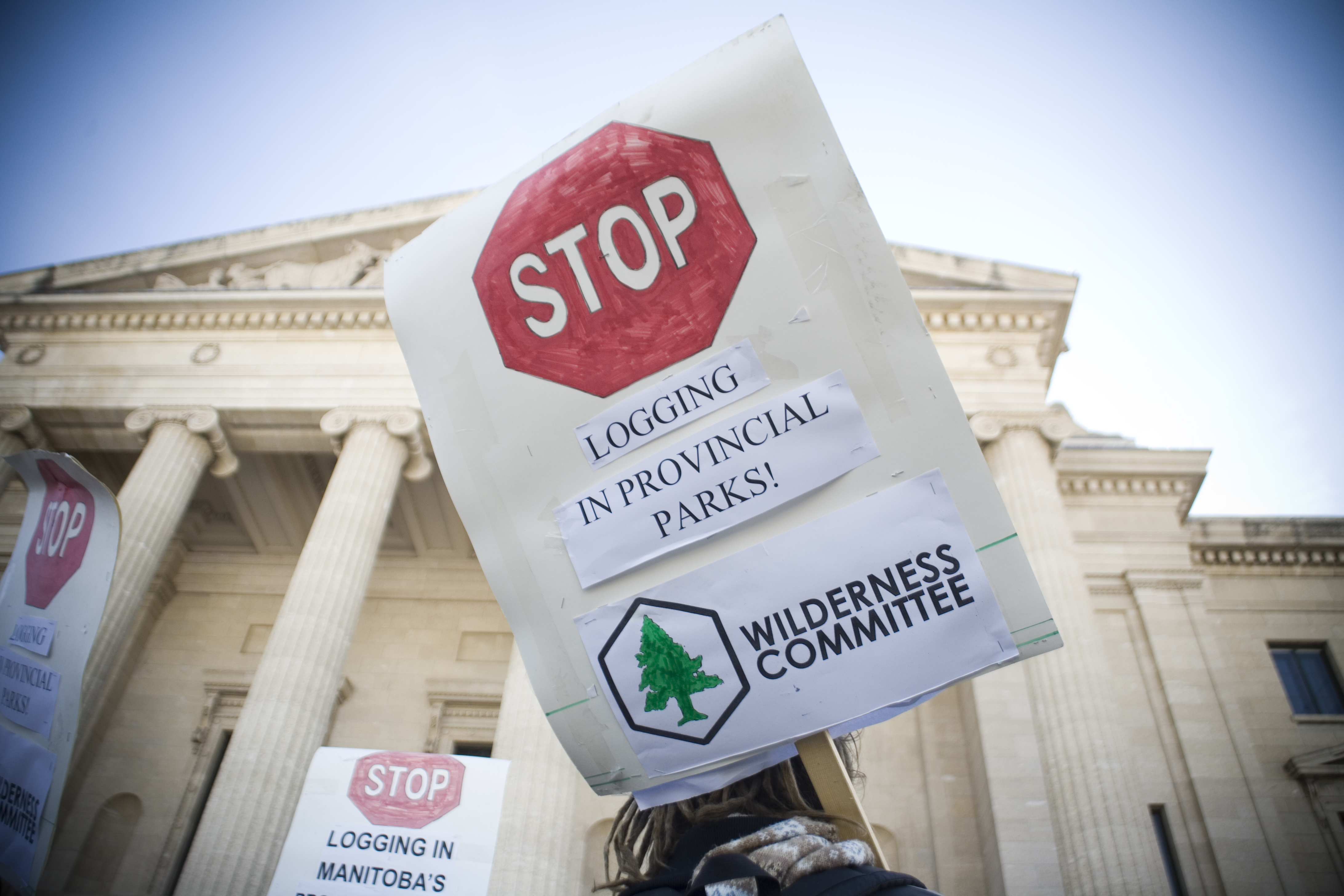 WINNIPEG - An environmental protection group is marking their 20-year anniversary of standing up for nature protection in Manitoba. 
The Wilderness Committee was first established in Manitoba to end logging in provincial parks. Now, more than ever, their work is proving essential to the health of the environment as governments fail to move fast enough to protect nature. 
"There is not another area like Manitoba on the planet. We have more nature in this province than most countries in the world," says Wilderness and Water Campaigner Eric Reder. "In just a few decades we've expanded industry deep into our wilderness and now we need to fight like hell to keep enough nature for clean air, fresh water and healthy species." 
Recent polling shows the majority of Manitobans want more nature protected. All across the province, people are standing up for nature with the Wilderness Committee.
The organization has had the opportunity to cross the paths of many different allies during this period: a logger from The Pas who provided proof of mining and logging problems in the north, a trapper in Hollow Water First Nation who recounted how the mining company clearcut his trapline and an anonymous call where a conservation officer told us to go investigate logging in boreal woodland caribou habitat.
"Different folks from different walks of life come out when the time is right to stand up for wild spaces, wild species and healthy communities. But there's one constant — they're standing with the Wilderness Committee," says Reder. 
Manitoba and the world are currently in a biodiversity and climate crisis. Manitoba has 89 species either endangered, threatened or special concern. One-third of them are endangered. The climate crisis is pummelling the province with natural disasters and Manitoba has a thousand different actions to take to stop it. However, the broad path to a stable climate is to cut off fuel use in agriculture, transportation and buildings and protect more nature. 
The 20-year anniversary celebration will be taking place tonight at The Park Theatre starting at 6:30 p.m. 
-30-
For more information please contact: 
Eric Reder | Wilderness and Water Campaigner
204-997-8584, eric@wildernesscommittee.org