Coal: Canada and Climate Change
Friday, March 05, 2010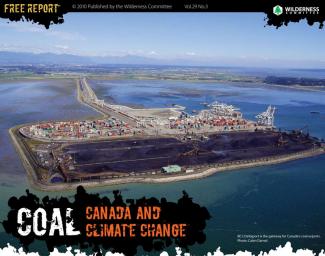 It 's time to kick Canada's coal habit

Thirty years ago, the people around Hat Creek Valley in BC fought off a major proposed coal mine and coal-fired power plant. The proposal to develop one of the largest coal deposits in the world was stopped in its tracks by local people who were concerned about the air their families breathe and the impacts on the local environment. This amazing victory was won before the terrible impact of coal on our climate was widely understood, and is an inspiration for the growing fight to stop new dirty coal projects that would increase the impact of climate change.

Read the full report...