Conservation authorities protect watersheds — now they need protection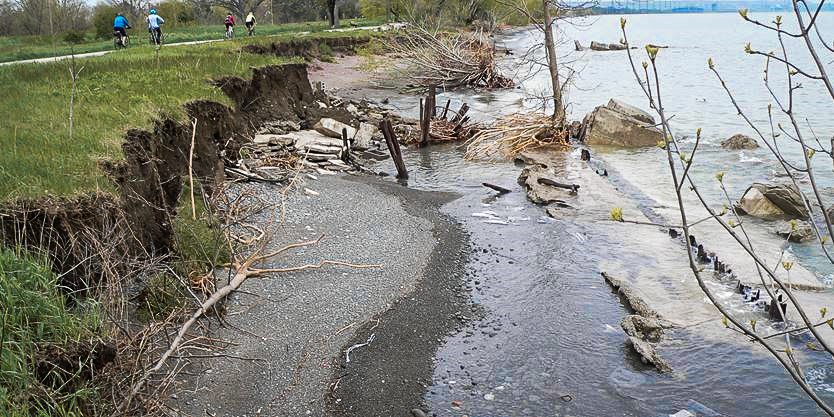 Once again, environmental regulation is in the Ford government's crosshairs. The latest target is Ontario's renowned conservation authorities (CAs). CAs are unique to Ontario. They were established in 1946 to run watershed-based programs to protect people and property from flooding and other natural hazards and to conserve natural resources, water and land. Thirty-six CAs across Ontario do the important work of monitoring watersheds and pollution, participating in planning decisions, helping communities avoid flooding and preparing us for the impacts of climate change.
But now they need our help. The Ontario government is considering reducing CA's power and mandate. Big developers are keen to remove conservation authorities powers from the land-use planning process. It must not happen!
 
You can help protect Ontario's CAs by participating in a government survey. It's easy — just click on the survey link and use the handy points below to respond to questions. The deadline is next week, March 13!
 
Don't feel compelled to answer everything in the survey! Fit these points into whichever questions you think appropriate, and if nothing else, put them in question five — additional feedback. 

Main messages: 
The role of CAs in water and land-use planning, regulation and permitting must be maintained. 
The CA's role in planning decisions under the Planning Act and the Environmental Assessment Act ensure that developments do not result in changes to the floodplain and the natural heritage that would put communities at risk of flooding. This model only works if CAs are given the regulatory power necessary to intervene in planning decisions. 
The role of CAs in monitoring must be maintained and supported. 
Watershed scale monitoring and on the ground data collection supports the "core" programs of flood mitigation, natural hazards and drinking water source protection.
The role of CAs in delivering community projects in partnership with municipalities and local groups must be maintained
CAs partner with local environmental and conservation groups, farmers and communities to deliver regionally significant projects including rehabilitating natural heritage, implementing agricultural best practices, and restoring or creating wetlands. They often provide match funding, in addition to the on-the-ground expertise and relationships with the local community. 
The watershed approach of CAs must be preserved
CAs' watershed scale of operation provides a much-needed bridge across jurisdictional boundaries to understand and address environmental concerns, including flooding.