Active logging in critical habitat threatens endangered Wells Gray caribou herd
Monday, September 16, 2019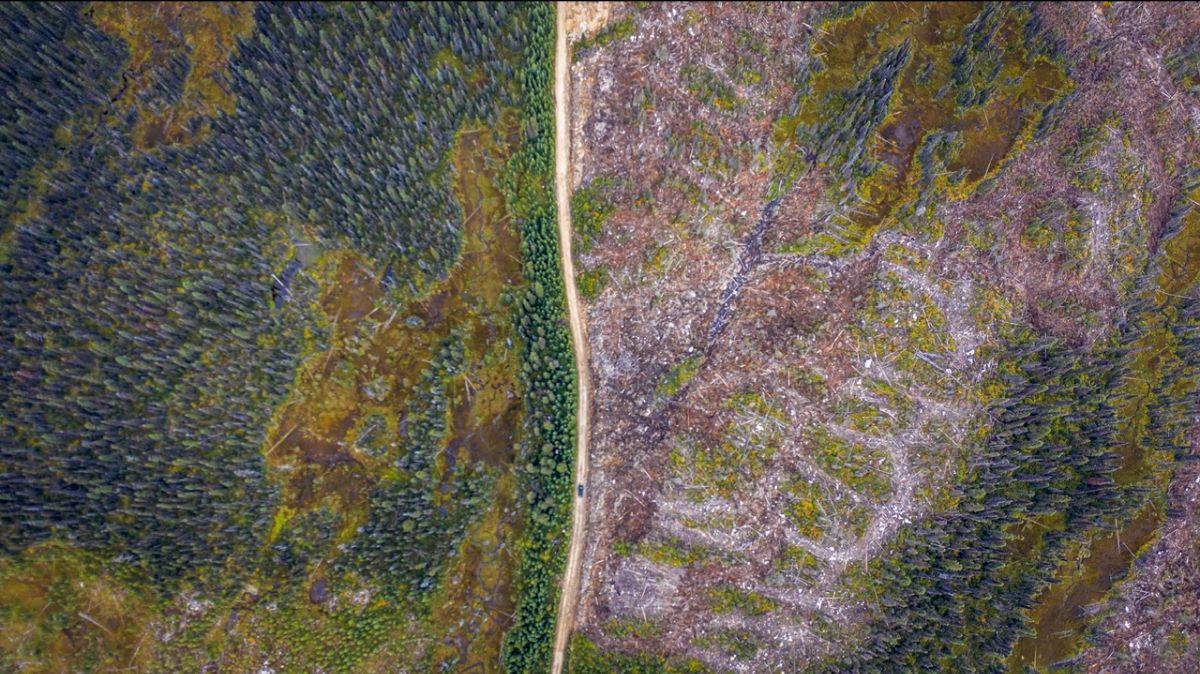 VANCOUVER – Extensive clearcut logging is currently underway in an area larger than 500 CFL football fields in critical habitat of the endangered Wells Gray southern mountain caribou herd. 

The Wilderness Committee and Wildlife Defence League documented the logging, which is about two hours north of Kamloops, in early September. It comes at a troubling time for BC government as the federal government has repeatedly threatened to step in with an emergency protection order and enforce habitat protection for southern mountain caribou.  

"The continuation of logging in core critical habitat of the Wells Gray herd will undoubtedly lead to their extinction," said Wildlife Defence League Director Tommy Knowles. "The provincial government has given the impression they care about recovering endangered mountain caribou but our recent fieldwork suggests otherwise."

The two organizations found new logging roads leading into some of the last remaining core critical habitat in the area. 543 hectares are slated to be cut in core critical habitat belonging to the Wells Gray herd — which is habitat essential for caribou survival and recovery. 

"There's no world where clear-cutting core critical habitat and saving caribou can co-exist, " said Wilderness Committee Conservation and Policy Campaigner Charlotte Dawe. "The government needs to rein in the logging industry and immediately halt this habitat destruction."

The logging tenure is held by West Fraser Timber, a company that has stated it supports caribou recovery but continues to log critical habitat essential for the survival of the species. The cutblocks were federally mapped as core critical habitat in 2014 by the federal government.

The provincial government has a legal responsibility to effectively protect habitat on provincial lands. Since the province has failed, the federal government now has a responsibility through the Species at Risk Act to step in with an emergency order. 

"Earlier this month the federal government said they were ready to step in and fulfill their obligations," said Knowles. "It's clear the time to do that is now, not after it's too late for the Wells Gray herd."

The province recently created a plan to protect caribou in the Peace region through a Partnership Agreement with West Moberly and Saulteau First Nations, but delayed it in the final hour. Other plans throughout the rest of the province fall short of any actual habitat protection. 

"One million species are facing extinction worldwide and business-as-usual industrial resource extraction, like what we saw in Wells Gray habitat, is the reason why," said Dawe. "The B.C. government needs to do things differently and stop standing aside as industry decimates wilderness."

The environmental organizations are calling on the B.C. government to sign the Partnership Agreement and immediately enact a moratorium on all industrial activity within caribou core critical habitat while they move forward with plans for habitat protection for all herds.

–30–

For a photo album of the logging please click here.
For attached map of the logging please click here.

For more information please contact:

Charlotte Dawe
Conservation and Policy Campaigner | Wilderness Committee
778-903-3992, charlotte@wildernesscommittee.org

Tommy Knowles
Director | Wildlife Defence League
604-369-7177, wildlifedefenceleague@gmail.com