BC Hydro to Reduce Rates Paid to Private Power Producers
Wednesday, September 13, 2017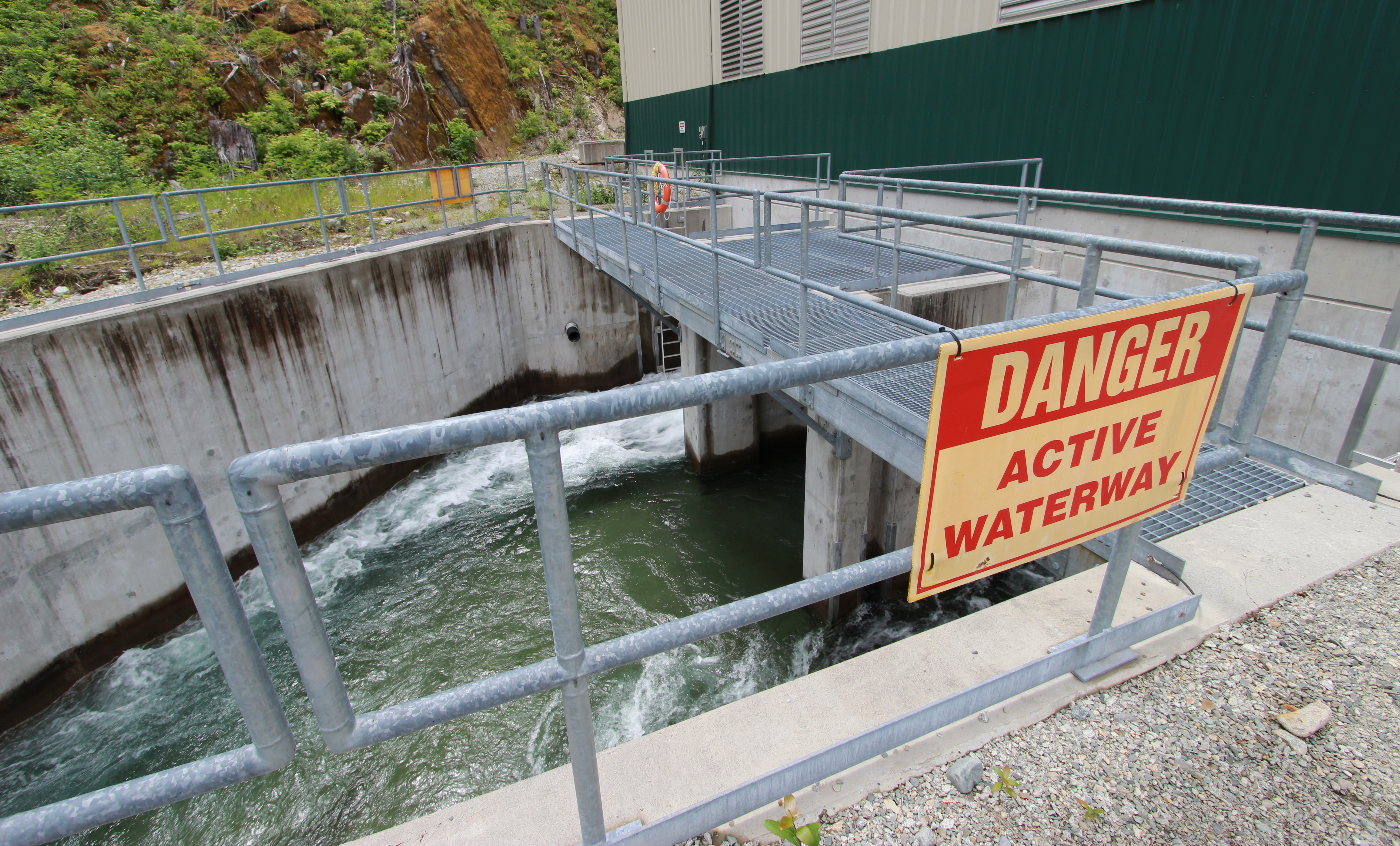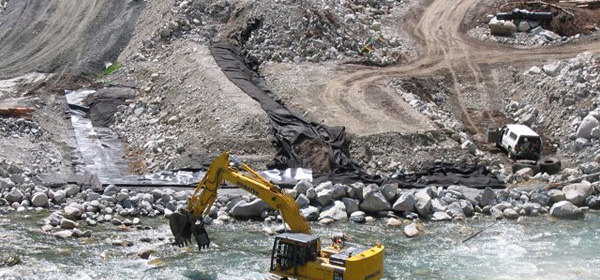 Construction of a run-of-river power installation on the Ashlu River. Photo by Bryan Smith, whose film '49 Megawatts' profiled the IPP project.
Buried in the British Columbia budget update this week was a major change for independent power producers who sell electricity to BC Hydro.
---
According to the utility's service plan, it will cut payments to the private power producers as existing contracts expire.
BC Hydro will be "renewing contracts with independent power producers at prices less than what they are currently paid, recognizing that those producers have typically recovered most of their capital costs over their original contract terms."
It will also be "reviewing the Standing Offer Program to reflect the declining costs of new power technology," according to its service plan.
Independent power producers include suppliers of electricity generated from wind, water and biomass.
BC Hydro has been paying a premium for power under the controversial program, with even environmentalists divided on the issue. While the NDP, the Wilderness Committee and others campaigned for a moratorium on the projects, others like Green Leader Andrew Weaver championed them as sources of clean energy.
David Black, the president of MoveUP, the union representing many BC Hydro workers, welcomed the change of direction signalled in the budget.
"We'd been pushing that for a long time, that these contracts were unaffordable for British Columbians and people weren't getting good value for money, so to have those reviewed with that eye is really good news," he said.
The Standing Offer Program, which has suspended new applications according to an Aug. 18 update on BC Hydro's website, paid between $102.06 and $111.56 per megawatt-hour in 2016. Some of the earlier contracts paid as much as $120 per megawatt-hour, which is significantly more than BC Hydro's normal cost to produce power, Black said.
According to a BC Hydro spokesperson, power produced using the utility's heritage assets costs around $32 per megawatt-hour, while the average cost of energy from independent producers is around $100 per megawatt-hour. BC Hydro's basic residential rate is $85.80 per megawatt-hour, meaning it's losing money on the power it buys from IPPs.
"Any new contracts will take into consideration that it's not new, emerging technology anymore, it's established technology, and that technology is a lot more affordable," Black said. "While we can't do anything about those first contracts, going forward it looks like there might be some relief for ratepayers in that BC Hydro likely won't be signing any new expensive contracts."
If the Site C project on the Peace River is cancelled, BC Hydro will have to look for other sources of power, so the price it pays will matter a lot, Black said.
Energy, Mines and Petroleum Resources Minister Michelle Mungall said the NDP had been concerned companies were getting "sweet deals" that didn't reflect the value BC Hydro was getting from the contracts.
"This is something the NDP brought up years ago," she said. "We know now that was the case."
The government wants to ensure that electricity rates are affordable and reducing BC Hydro's costs for independent power is part of that, she said. "We're just getting started."
Green Leader Weaver said he hadn't had a chance to look at the BC Hydro service plan, but that he expects the price for power from independent producers to drop. "I don't think we'll ever see those outrageous contracts ever again because the market doesn't need to support them because their costs have come down so much," Weaver said.
BC Hydro should put out a call for power at a lower price and see who responds, he said. "They haven't been willing to do that."
Martin Mullany, chair of the industry group Clean Energy BC, said the changes were expected.
Contracts up for renewal are renegotiated between producers and BC Hydro, he said. While the association has not been directly involved, "we know some members are not happy with the prices they're getting."
Hydro power has been getting more expensive while the price of wind power has dropped and solar will soon be even lower, he said.
While the prices BC Hydro pays through the Standing Offer Program will come down, the private industry would like to see that happen slowly while the Crown corporation wants faster cuts, he said. "That's always the nature of buyer versus seller."