B.C. hydrogen office aims to kickstart fledgling sector: Horgan
Thursday, March 31, 2022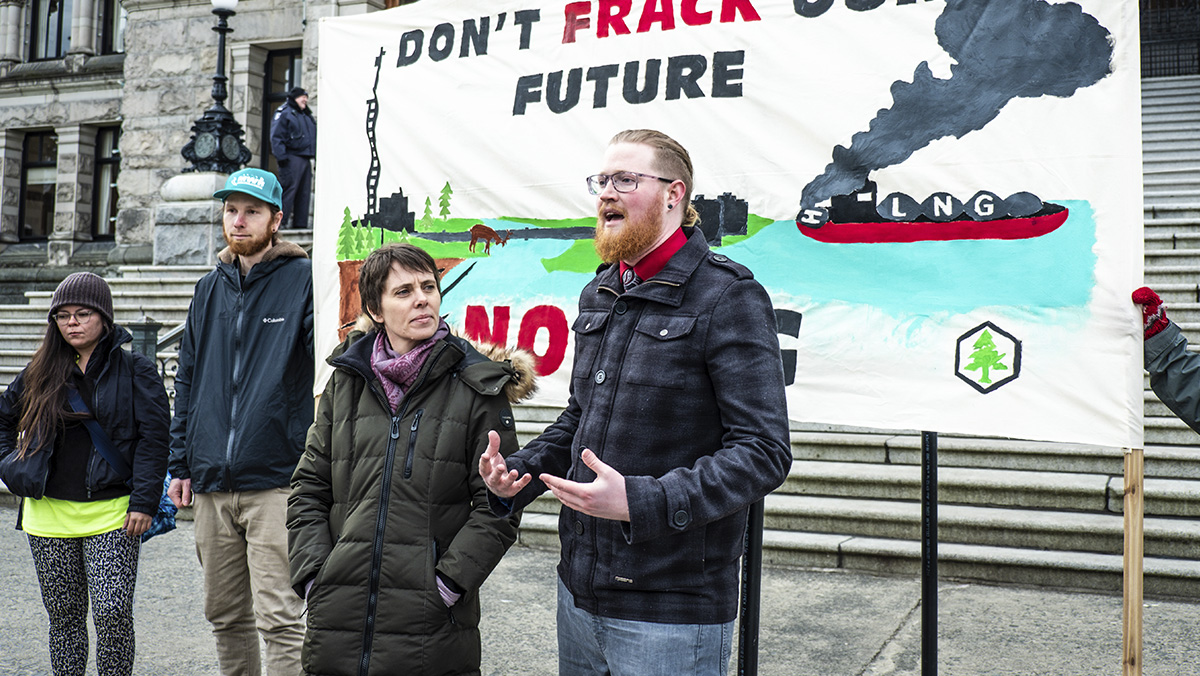 Premier John Horgan says the office will help the province reduce its greenhouse gas emissions.
The province is setting up a new agency — the first in Canada — for hydrogen-fuel projects that it says will reduce B.C.'s carbon footprint, create jobs and streamline $4.8 billion worth of potential investments in projects that are awaiting approval.
The B.C. Hydrogen Office could set the stage for the province to become a player in the global hydrogen innovation and export sectors, but some critics say the types of projects that are approved will determine whether carbon emissions will be substantially reduced.
Premier John Horgan said the province's hydrogen strategy could reduce greenhouse gas emissions in B.C. by 30 per cent by 2050, but so far the sector is not regulated in Canada.
"We're hopeful that British Columbia will be a leader in the country in developing that framework so that those who want to invest understand the guideposts, understand the challenges and the opportunities," he said.
Jobs Minister Ravi Kahlon, who joined the premier in making the announcement on Thursday at a green energy conference in Vancouver, called B.C.'s hydrogen strategy a "key pillar" in the NDP's economic plan.
A 2019 provincial hydrogen study estimated the sector could produce almost 4,000 jobs by 2050.
"Hydrogen development helps to build more resilient communities, it will bring additional investments to B.C. and it will open up markets around the world for B.C. products and innovation," Kahlon added.
British Columbians can feel the impacts of the climate crisis all around us - from catastrophic flooding to wildfires and extreme heat.

We're taking action now, with unprecedented investments to protect communities and rebuild stronger. pic.twitter.com/Tt8juUwIu6

— John Horgan (@jjhorgan) February 24, 2022
The B.C. Hydrogen Office would create regulations and assist projects navigate the process, including setting which type of environmental assessment is required, which ministries are responsible for issuing various permits and which levels of government and First Nations are required to be involved.
Hydrogen is used in large industrial sites and powers fuel cells for heavy industry and can be exported.
Horgan said the office will assess both so-called blue hydrogen and green hydrogen proposals.
Environmental groups, such as the Wilderness Committee, believe B.C. should not approve any blue hydrogen projects, since blue hydrogen is created by using natural gas. Green hydrogen, which relies on electricity, produces no emissions.
"Green hydrogen exists now and we should be prioritizing those projects as opposed to blue hydrogen made from natural gas," said Peter McCartney. "I don't know why the province would invest significant amounts of resources in an industry that we know will be made obsolete by cheaper green hydrogen in the future."
McCartney said electricity should be the fuel of first choice but he supports the use of green hydrogen for marine shipping and aviation, which are more difficult to convert to hydroelectric power.
Other energy analysts like Mark Zacharias from Clean Energy Canada, a climate and clean energy program at SFU's Morris J. Wosk Centre for Dialogue, argues the cost of producing green hydrogen makes blue hydrogen a good option in the short term.
"If the carbon created in producing blue hydrogen is properly sequestered permanently underground and all of the upstream methane is addressed, then there is no reason why we can't see blue hydrogen as a transition fuel for the next decade," he said.
"Probably most jurisdictions will move to green hydrogen made from electricity in the long run, but we see blue hydrogen as a path to green."
Zacharias believes creating a regulatory framework will help B.C. attract more investment.
"I think government is trying to figure out if existing regulations support a hydrogen industry and if not what needs to change? We're pleased to see that someone is tackling that issue," he said.
A provincial news release said 40 hydrogen projects are proposed or under construction in B.C. with more on the way.
"Many are small or medium-sized projects to provide local hydrogen supply or solutions, but some are major investments, including some of the largest proposed green-hydrogen-production projects in the world."
The premier suggested project announcements are imminent.
"We have a number of companies lined up and we will have more to say in the weeks ahead about those who are prepared to make significant investments."
---
Fancy meeting you here at the end of this article! Care to hang out together for a few more sentences?
The campaign you just read about is one of about 20 we're actively working on at any given time. And the person who wrote this article is the same campaigner who's asking you to take action, who's calling on our legislators to make changes and who's in the field to bring you photos, videos and stories documenting this issue.
Did you notice how we're a bit distinct, that we're not afraid to call out the industries or governments that threaten what's wild? Unlike other groups, we're almost 100 per cent* "people powered." Individuals like you who care give what they can, when they can. No corporate or government funding restricts our strategies, our actions or our voice. That's how we stay a lean, nimble and unequivocally relentless voice for wilderness, wildlife and the climate. That's why we'd love it if you'd consider joining us by making a monthly donation to the Wilderness Committee today.
LET'S MAKE A DIFFERENCE TOGETHER
We've already established you like to read to the end, so here's the fine print. It's 96 per cent of our funding which comes from individuals like you and me. About four per cent of our total funding comes from a few grants from foundations. Every gift — no matter the size — has an impact and powers our work for nature.