Bulldozing of Nopiming Provincial Park continues
Thursday, April 14, 2022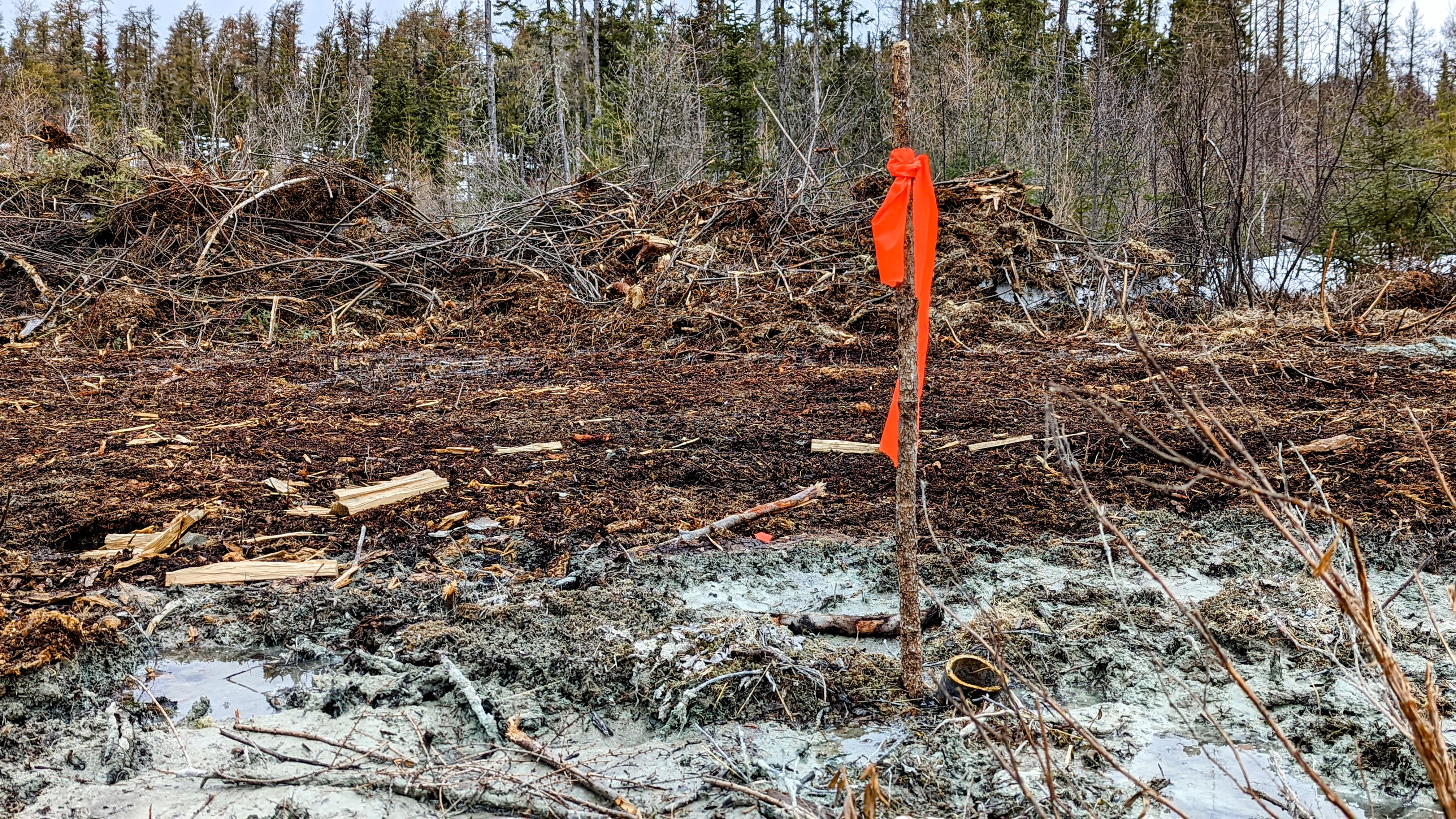 A supporter messaged us about mining activity in Nopiming Provincial Park, and a research expedition discovered kilometres of newly bulldozed mineral exploration trails near Beresford Lake. Despite hundreds of letters asking for an end to mining in parks, the Manitoba government keeps permitting park destruction.
There are three points we should consider as we witness this new travesty in Nopiming Provincial Park. 
Parks should be protected
The first is the same whether we're examining Duck Mountain Provincial Park, Algonquin Provincial Park or Nopiming Provincial Park. This is a park, and parks should be protected. In most jurisdictions around the world, industrial activity wouldn't be allowed. 
Nopiming is a natural park, and is designated to protect nature. It should provide habitat for critters and offer a place for humans to commune with the natural world, not ravage ecosystems with industrial activity. Manitobans, when polled, said they don't support industrial activities in parks. Although we present lots of ways that this mining activity is bad for nature, do not forget that it shouldn't even be allowed here because this is a park. 
These next two points should apply to the mining industry across the province, if we are going to address the biodiversity crisis growing across our world.
No transparency
The second problem is a lack of transparency. We don't know who is doing this. We don't have any way to know when somebody is coming in to bulldoze the park. There's nothing posted on the mines branch website. There's nothing posted on the parks branch website. Queries with government employees do not get you answers. These drill holes are in mine claims registered to Klondex Canada. Weren't they bought by Hecla Mining? Are they now Havilah Mining? Isn't that the same corporation running the questionable gold mine in Bissett, 1911 Gold? Who hired Major Drilling to do this damage to Nopiming? There should be public postings about industrial activities going on in a provincial park. This secrecy has to change.
Who's accountable?
Finding out who is responsible for the damages in Nopiming Provincial Park brings us to the final point: accountability. What the public needs to know is that somebody qualified has looked at the impacts of the bulldozed trails and drilling. What will this do to Manitoba's fragile moose population? Or the songbird population, like the threatened Canada warbler? Or the wetlands and peat bogs that this exploration disturbed? Is anyone looking out for nature when some out-of-town mining speculator wants to destroy our park for profit? 
If we don't have transparency and accountability, then we can't trust that this activity isn't irreparably harming our provincial park. And from what I have witnessed on the ground in Nopiming since the PC government began allowing invasive mineral exploration in 2018, we have reason to worry.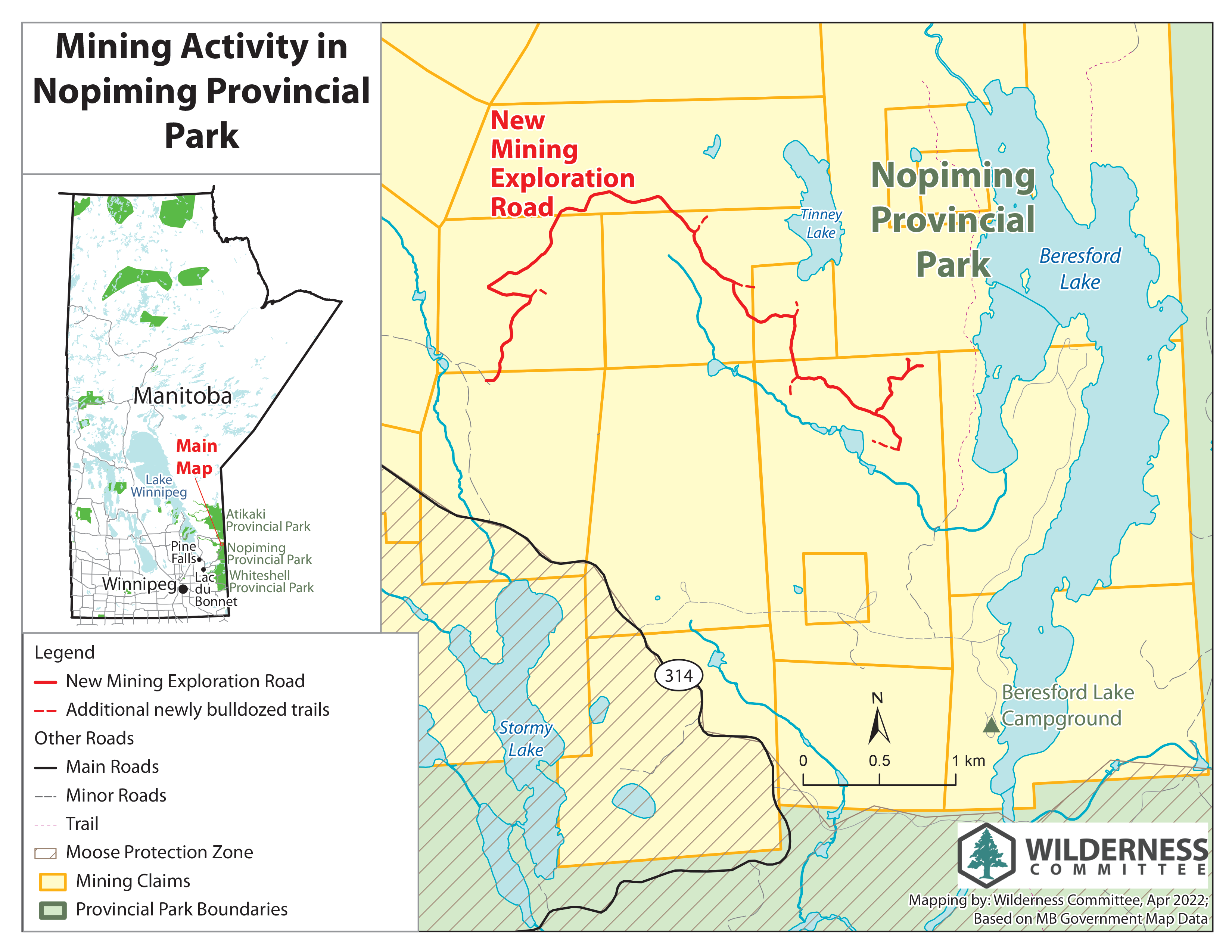 Take action!