CleanBC first sign of hope in B.C.'s climate fight
Peter McCartney and Torrance Coste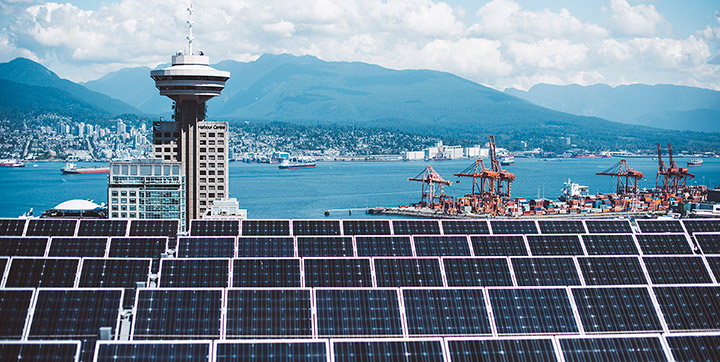 VANCOUVER - Wilderness Committee is optimistic B.C.'s new climate plan will put the province on track to meet its emissions targets while laying the groundwork for increased ambition on climate action. 
Premier Horgan unveiled his government's CleanBC plan today, which highlights steps B.C. will take to electrify its infrastructure, promote renewable fuels and begin to build a post-carbon economy.
"It's taken almost a year, but the Green-supported NDP government has started to head in the right direction," said Climate Campaigner Peter McCartney. "There's still much more work to do but this plan is a good start. B.C. has laid the groundwork to be an example for all of Canada."
CleanBC requires the current and future governments to both project and report on pollution cuts every year and creates an advisory council to allow for independent oversight and new recommendations.
"Those accountability measures are key because they will prevent governments from ignoring the consequences of their actions and create a path to emissions targets that actually align with the science," said McCartney. 
This strategy should ideally ensure the province sticks to its plans, which means most proposed liquefied natural gas (LNG) plants are off the table. While the plan includes emissions from Woodfibre LNG and the first phase of LNG Canada in its calculations, any expansion of these projects or construction of additional terminals would be effectively impossible.
"This would all be far easier had the government not subsidized LNG exports in the first place," said McCartney. "While they seem to have made initial plans fit, the math hasn't changed and that means LNG cannot move forward."
The only way this plan will be successful, however, is if it includes a just transition for workers and honours the rights of Indigenous communities. 
"We cannot leave people behind in building a clean economy, nor can we repeat the painful mistakes of colonization," said Vancouver Island Campaigner Torrance Coste. "Climate action through a rapid and just transition can and must improve the lives of everyone in this province."
–30–
For more information, please contact:
Peter McCartney | Climate Campaigner, Wilderness Committee
778-239-1935, peter@wildernesscommittee.org
Torrance Coste | Vancouver Island Campaigner, Wilderness Committee
250-516-9900, torrance@wildernesscommittee.org