Clearcut logging discovered in the heart of Manning and Skagit provincial parks
Tuesday, July 24, 2018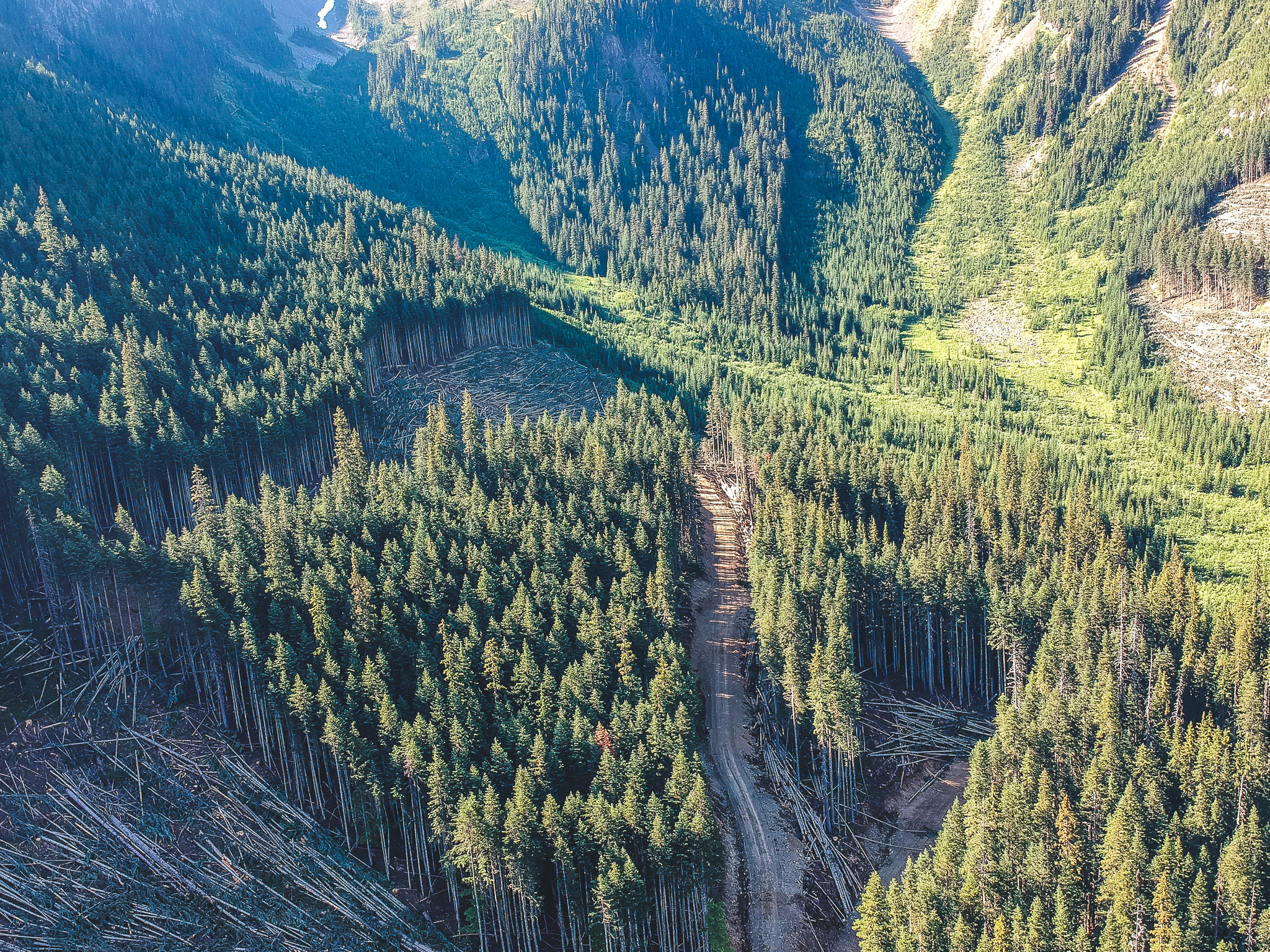 VANCOUVER, B.C. - On Sunday, a Wilderness Committee expedition discovered new clearcut logging in the area known as the Manning Park "Donut Hole." The so-called Donut Hole is a cluster of three valleys completely surrounded by Manning and Skagit provincial parks long coveted by conservationists and park managers as a future addition to the B.C. parks system. 
"It's disheartening, most of the trees logged are skinny high elevation trees — great for grizzly bear habitat but crummy for lumber. I predict there is going to be a lot of waste wood left in these clearcuts," said Wilderness Committee Co-Executive Director Joe Foy.
The trees have been fallen very recently in two of the four areas that BC Timber Sales (BCTS) has approval for. BCTS is the B.C. government's own logging operation. 
Foy says that logging is moving extremely fast within the Donut Hole. On the Wilderness Committee's last expedition on July 6, BCTS was still constructing logging roads. Foy also questions the B.C. government's funding priorities when it comes to parks.
"I saw the wooden bridge at Cayuse Flats in Manning Park has recently been re-decked. This is the provincial park bridge that logging trucks would use to haul timber. It's sad that government money could be used to fix a bridge facilitating logging in the heart of Manning and Skagit parks, but nearby Sumallo Grove in Manning Park has been closed to park users for months because funds are not available to make the area safe from a few trees near the parking lot that are in danger of falling."
Using the Wilderness Committee website several hundred people have written the parks minister George Heyman and the forests minister Doug Donaldson over the past week imploring them to halt logging plans in the Donut Hole so that it can eventually be added to the provincial park system. 
"So far the only response we have gotten is a start to the clearcut logging. This is not what we had expected from an NDP-Green government.  We had thought that this government would stand up for B.C.'s wilderness, wildlife and parks — not cut them down," said Foy. 
(View the WC Manning Park Donut Hole web page for more information, including maps)
–30–
For more information, please contact:
Joe Foy | Co-Executive Director, Wilderness Committee
604-880-2580, joe@wildernesscommittee.org
Photos and video clips available on request, including drone footage