Duck Mountain in peril says new report
Wednesday, May 03, 2023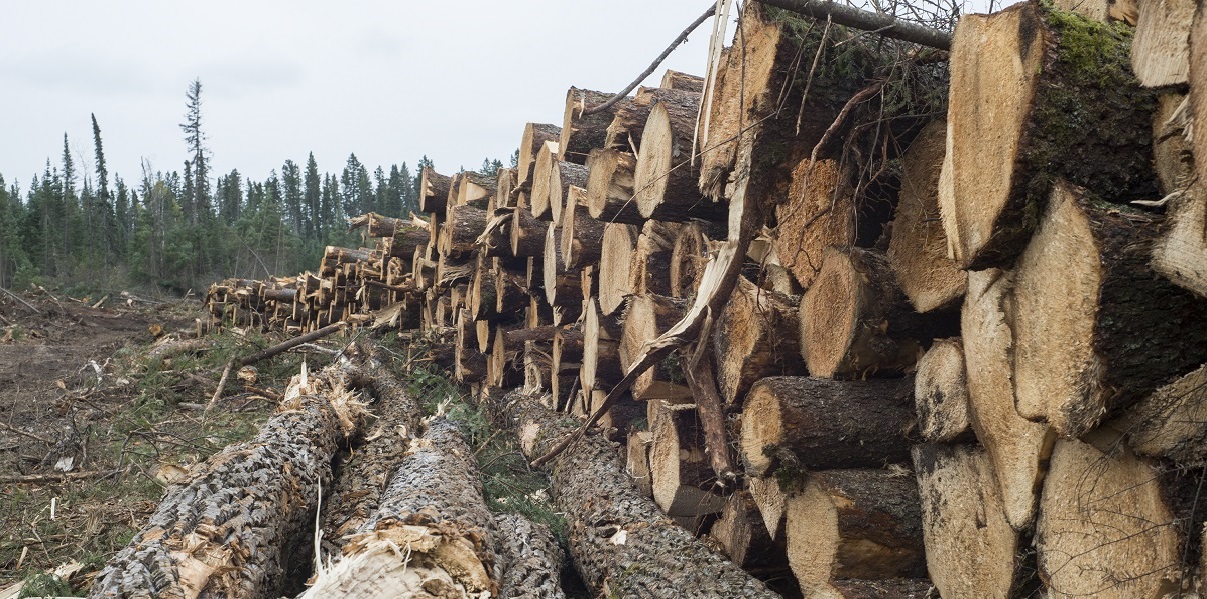 Historic independent audit casts a harsh light on logging, park dereliction and biodiversity loss
WINNIPEG / TREATY 1 TERRITORY AND HOMELAND OF THE MÉTIS NATION — A new audit released today highlights extensive problems with logging activities and provincial park operation in the Duck Mountain region of Manitoba, known colloquially as the Ducks. The report, published by the Wilderness Committee, comes out as Louisiana-Pacific Corporation is trying to get approval for a proposed new 20-year forest management plan for Duck Mountain Provincial Park and the surrounding forest. 

The audit raises the alarm about the number of all-weather logging roads slicing up the region, the waterways impacted by logging operations and the threatened species that aren't being cared for. It also documents existing hiking and biking trails that will be bulldozed for logging inside the provincial park.

The 56-page report results from a comprehensive field investigation of Duck Mountain Provincial Park and Duck Mountain Provincial Forest, with visits to 25 logging sites and 40 km of walking on logging roads over 11 days in 2021 and 2022. More than 50 photos of the region illustrate the problems discussed in the document, and the 41 separate concerns all have recommendations 

The news conference launch of the report today brought together some of the best public lands specialists, each with decades of experience. Gaile Whelan-Enns of Manitoba Wildlands, Dan Soprovich of Bluestem Wildlife, and Glen Koroluk of the Manitoba Eco-Network were all working on this file in the 1990s when the province was courting Louisiana-Pacific to start operations in Manitoba. 

The operations were ultimately given suspect licences by the Progressive Conservative government of the day. A two-stage licencing process first approved a processing plant without considering wood supply, and then questionable Clean Environment Commission hearings were held for the wood supply licence. There has been no approved logging plan or public review since then.

Wilderness and Water Campaigner Eric Reder for the Wilderness Committee said: 

"This comprehensive audit is a big deal and could alter the course of the Duck Mountain region decline. The combination of field investigation coupled with research on regulations connect the dots between biodiversity loss due to logging and the bad policy and process that allows it. The people of Manitoba need to see what's happening in the Duck Mountain region. There is no hope for the Ducks without addressing the concerns raised in this audit."

Gaile Whelan-Enns of Manitoba Wildlands said: 

"Unfortunately, the results of this audit indicate exactly what we warned about 27 years ago when Louisiana-Pacific was getting their logging license in the province. It's long overdue for a public and independent review of this southern Manitoba logging license. It's time for some science in the face of climate change."

Dan Soprovich of Bluestem Wildlife said: 

"Forestry practices in Manitoba are decades behind some other provinces in Canada and are almost entirely lacking in science when it comes to addressing the effects of forestry development on biological diversity and the environment. This audit provides on-the-ground proof of the problems. It is imperative that Louisiana-Pacific's obsolete and deficient 20-Year Forestry Plan be subjected to scrutiny by independent scientific expertise in a Manitoba Clean Environment Commission Hearing, and it is critical that Manitoba again adequately staff scientific expertise." 

Glen Koroluk of the Manitoba Eco-Network said: 

"You can really see the impact assessment laws in Manitoba failing on this file. Problems are visible in the forest, as this audit indicates, but the licence keeps getting extended anyways, with no public scrutiny. On top of requiring the Manitoba Clean Environment Commission to conduct a public hearing, we need to reform our Environment Act."
 
–30–
For more information, please contact:

Eric Reder, Wilderness and Water Campaigner, Wilderness Committee
(204) 997-8584, eric@wildernesscommittee.org
Fancy meeting you here at the end of this article! Care to hang out together for a few more sentences?
The campaign you just read about is one of about 20 we're actively working on at any given time. And the person who wrote this article is the same campaigner who's asking you to take action, who's calling on our legislators to make changes and who's in the field to bring you photos, videos and stories documenting this issue.
Did you notice how we're a bit distinct, that we're not afraid to call out the industries or governments that threaten what's wild? Unlike other groups, we're almost 100 per cent* "people powered." Individuals like you who care give what they can, when they can. No corporate or government funding restricts our strategies, our actions or our voice. That's how we stay a lean, nimble and unequivocally relentless voice for wilderness, wildlife and the climate. That's why we'd love it if you'd consider joining us by making a monthly donation to the Wilderness Committee today.
LET'S MAKE A DIFFERENCE TOGETHER
We've already established you like to read to the end, so here's the fine print. It's 96 per cent of our funding which comes from individuals like you and me. About four per cent of our total funding comes from a few grants from foundations. Every gift — no matter the size — has an impact and powers our work for nature.