Election 2019: What now?
Tuesday, August 20, 2019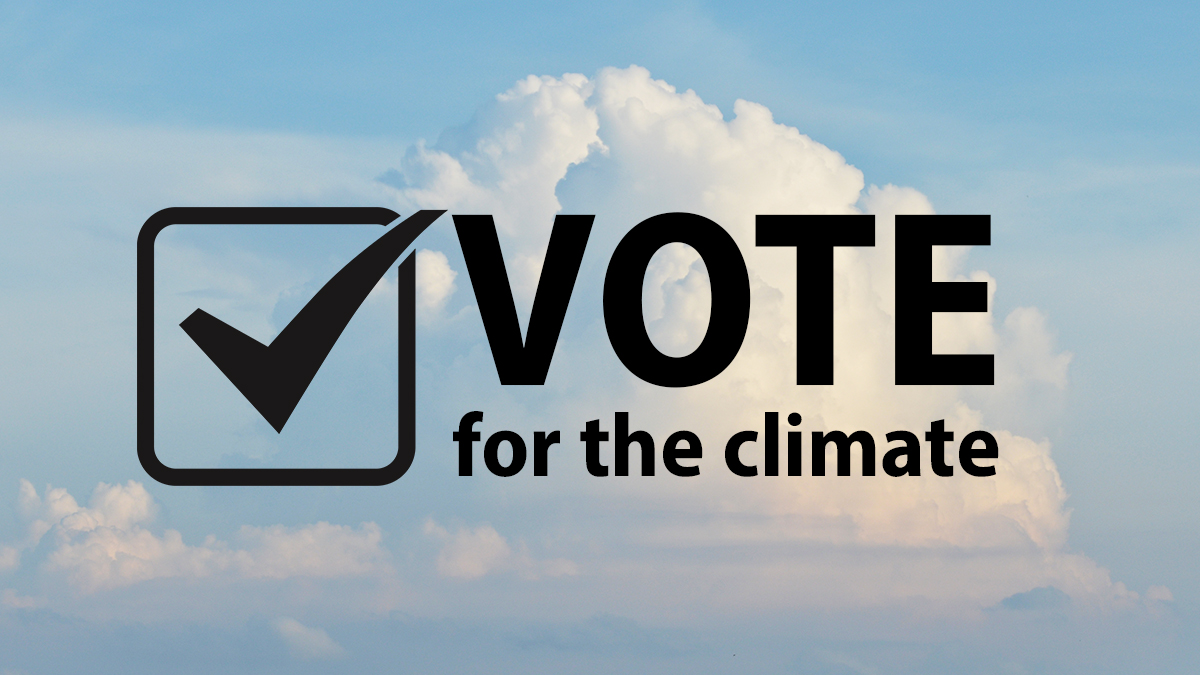 If you have a sense of foreboding over the upcoming federal election you're not alone. It seems few people are excited for this year's vote. For voters who fear for the state of our planet, this election is a crucial one. 
A new government will have just ten years to cut carbon pollution in half if we are to meet the goal of limiting global warming to 1.5 degrees Celsius. That requires an unparalleled transformation of our economy, and that's not on the table from either of the parties currently projected to form government.
There's a lot to consider when we head to the ballot box this fall. As a charitable, non-partisan organization, Wilderness Committee does not endorse candidates or platforms. But with so much riding on this election we want to equip you with some analysis on the choices environmental voters have in front of them.
Most polling shows the Liberals and Conservatives in a statistical tie for the popular vote, and the NDP with a slight edge vying with the Greens for third. Of course, the distribution of those votes determines how many seats the parties win and favours the two establishment parties.
Conservative Party of Canada
Analysis of the Conservative's "Real Plan to Protect Our Environment" reveals it would actually increase emissions from current projections. It also bears striking similarities to the stated election platform of the Canadian Association of Petroleum Producers. The Conservatives would scrap the federal carbon tax and the clean fuel standard, opting instead to require large polluters to invest in lower-carbon technologies and offer a tax rebate for Canadians to renovate their homes.
Liberal Party of Canada
Prime Minister Justin Trudeau would keep his government's carbon tax, the low-carbon fuel standard for gasoline and a fund for low-carbon projects across Canada. While his team insists it will meet Canada's climate target of a 30 per cent reduction below 2005 levels by 2030, the government is only on track to reduce 12.5 per cent by then. They may yet release a more ambitious climate plan in the next two months to attempt to fill the gap. 
Many in the climate movement are confused and frustrated with the Trudeau government. He re-approved the Trans Mountain pipeline and tanker project, which would increase emissions from the tar sands by 20 per cent, less than 24 hours after declaring a climate emergency in the House of Commons. 
New Democratic Party
Both the NDP and Greens have made similar calls for a nationwide mobilization to fight the climate crisis. "A New Deal for Climate Action and Green Jobs," the NDP's plan, would require all new buildings to be zero carbon by 2030 and retrofit existing ones by 2050. It proposes free, electric public transit and ending fossil fuel subsidies. They predict it would reduce emissions 38 per cent below 2005 levels by 2030.
Green Party of Canada
"Mission: Possible" is the Green's climate plan, which aims to reach 100 per cent renewable electricity, retrofit every building in Canada and make all new vehicles electric — all by 2030. It also expands Via Rail service, promotes biodiesel production and bans fracking nationwide. Greens say it will reduce carbon pollution by 60 per cent below 2005 levels by 2030. 
parting thoughts
For the environmental movement, elections are about demonstrating power. Politicians only listen to us because they know hundreds of thousands of our supporters do too. This election, climate change is a top issue on the minds of many voters. That shows the movement is more powerful than ever. But we also need to be able to translate that power into real outcomes.
It appears we're headed to a minority situation, with neither the Liberals or Conservatives forecast to win enough seats to form government alone. In that case, the other parties would have a chance to push for bold climate action in exchange for their support. And it's likely that would be a shared priority for multiple parties because the movement transcends partisan lines. 
There's a path to enacting a climate plan that actually aligns with science in this election and that's reason enough to be hopeful. Whether you're voting for climate policies you support or against the platforms you oppose, it's crucial that you get to the polls this election day. Canadians are finally willing to put climate at the top of their agenda and this election is our last, best opportunity for transformative change we desperately need.