Endangered Blanding's Turtles vs. Rock Quarry
Tuesday, March 24, 2020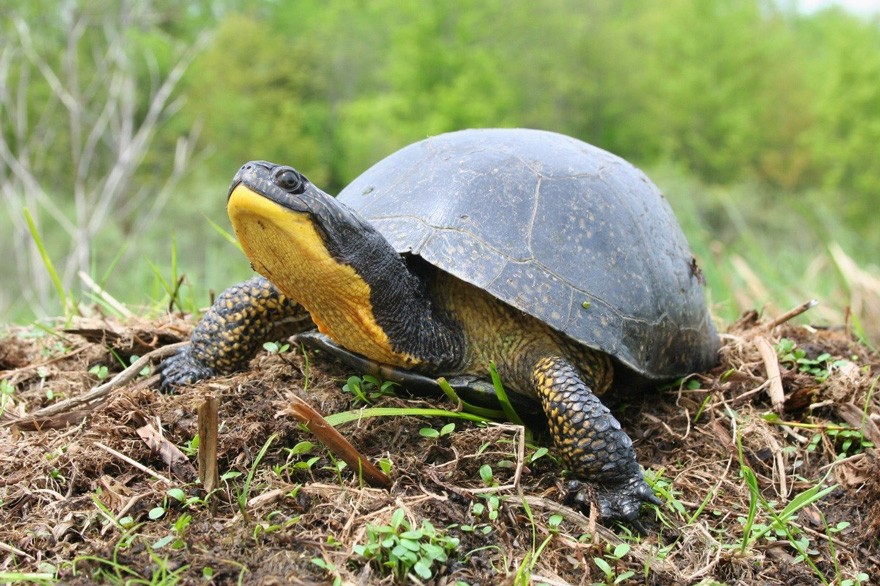 What does it take to protect endangered species from resource extraction in Ontario? Turns out — a lot. 
It takes time, money and effort on the part of the concerned community, scientists and lawyers. Here is one of their stories. 
Blanding's turtles (Blanding o m'sheekehnmon in Ojibway) are the special victims at the heart of this story. Well, the turtles and a wetland they call home in the Township of the North Shore in the Serpent River watershed north of Lake Huron.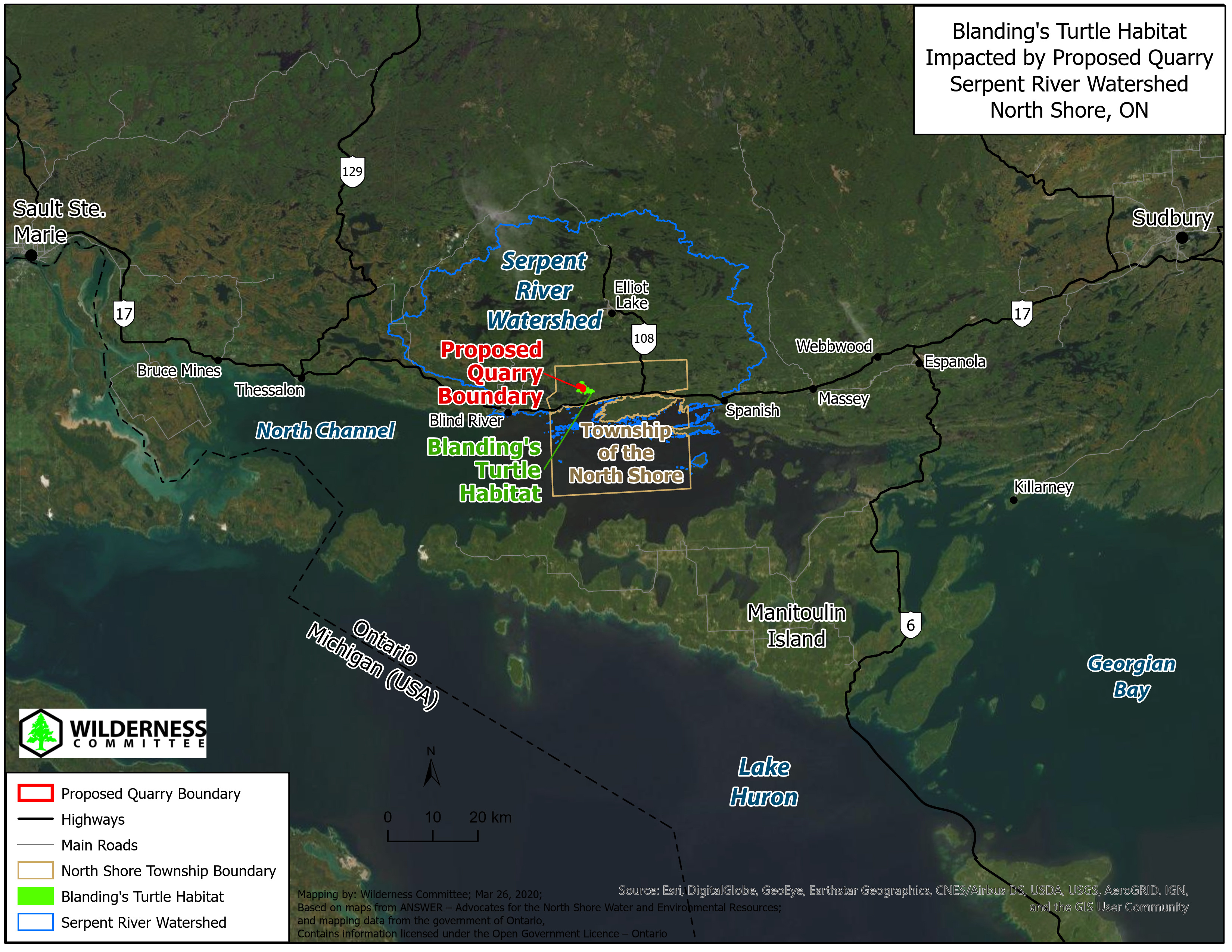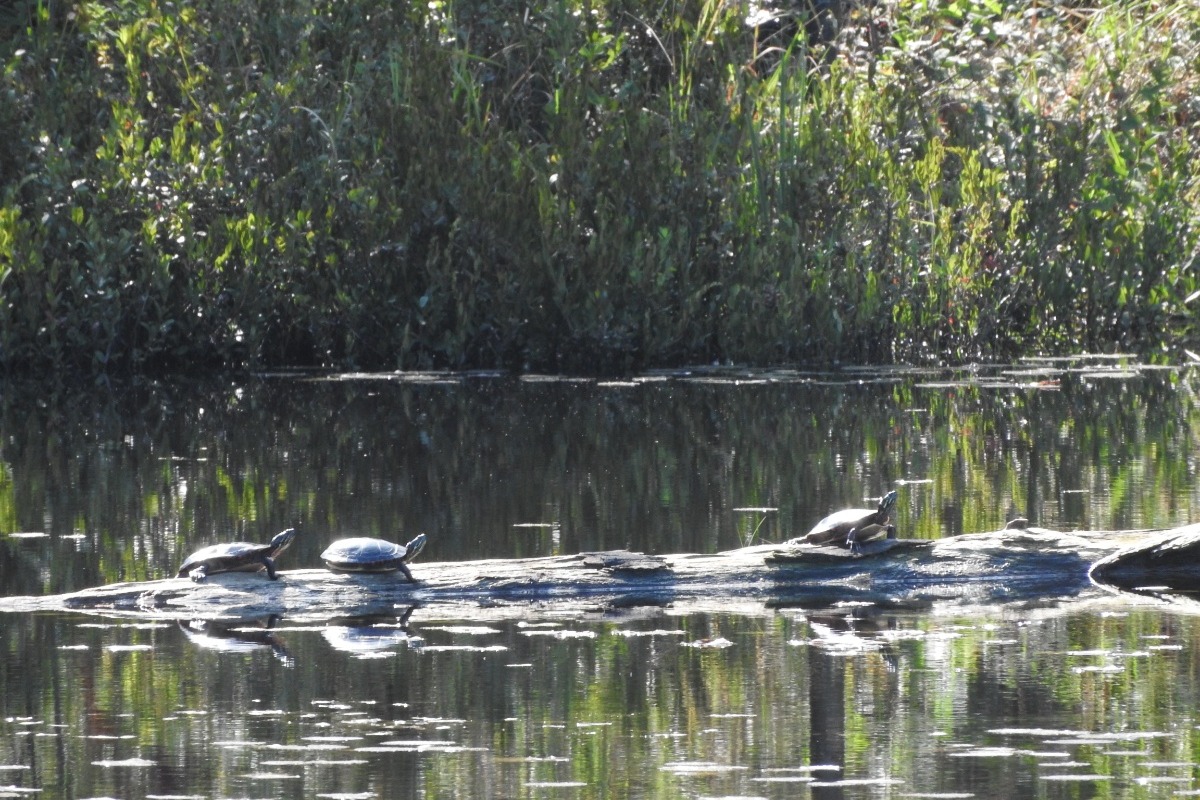 If you've never laid eyes on a Blanding's turtle — you should. They're easily recognized by their bright yellow throat, pointed face and smiley mouth. But, it's not surprising if you've never laid eyes on one. Like a lot of turtles, long-lived but slow to reproduce, habitat degradation by human activity has lowered their populations to the point of risking their extinction.
Recently a group of Laurentian University scientists identified one of the densest populations of Blanding's in Ontario on the North Shore site. A dense population means the turtles don't need to travel far to find what they need for food, rocks to nest in and overwintering sites of just the right water temperature. Basically, it's a turtle paradise.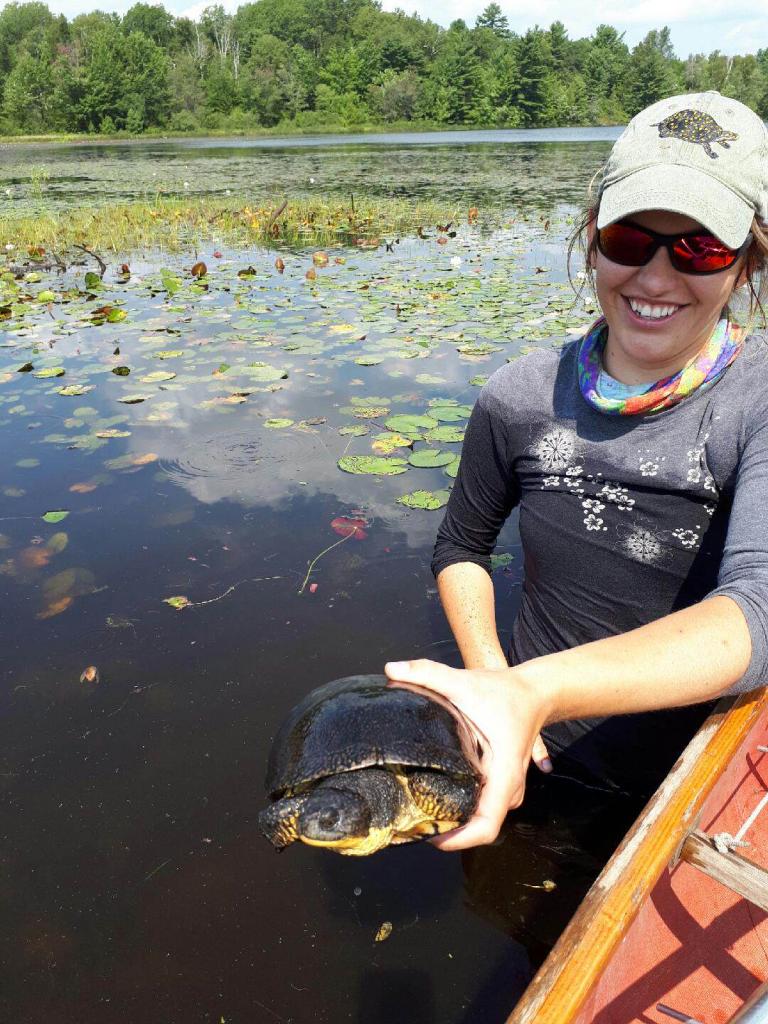 Legislative Protection vs A Quarry
Blanding's turtles are listed as threatened under the Ontario Endangered Species Act (ESA) and endangered under the federal Species at Risk Act (SARA). It's against the law to "harm or harass"  Blanding's turtles and their critical habitat is meant to be identified and protected. Despite this an aggregate, or "gravel" if you're a normal person, mining company proposes to build a massive rock quarry on top of this prime habitat.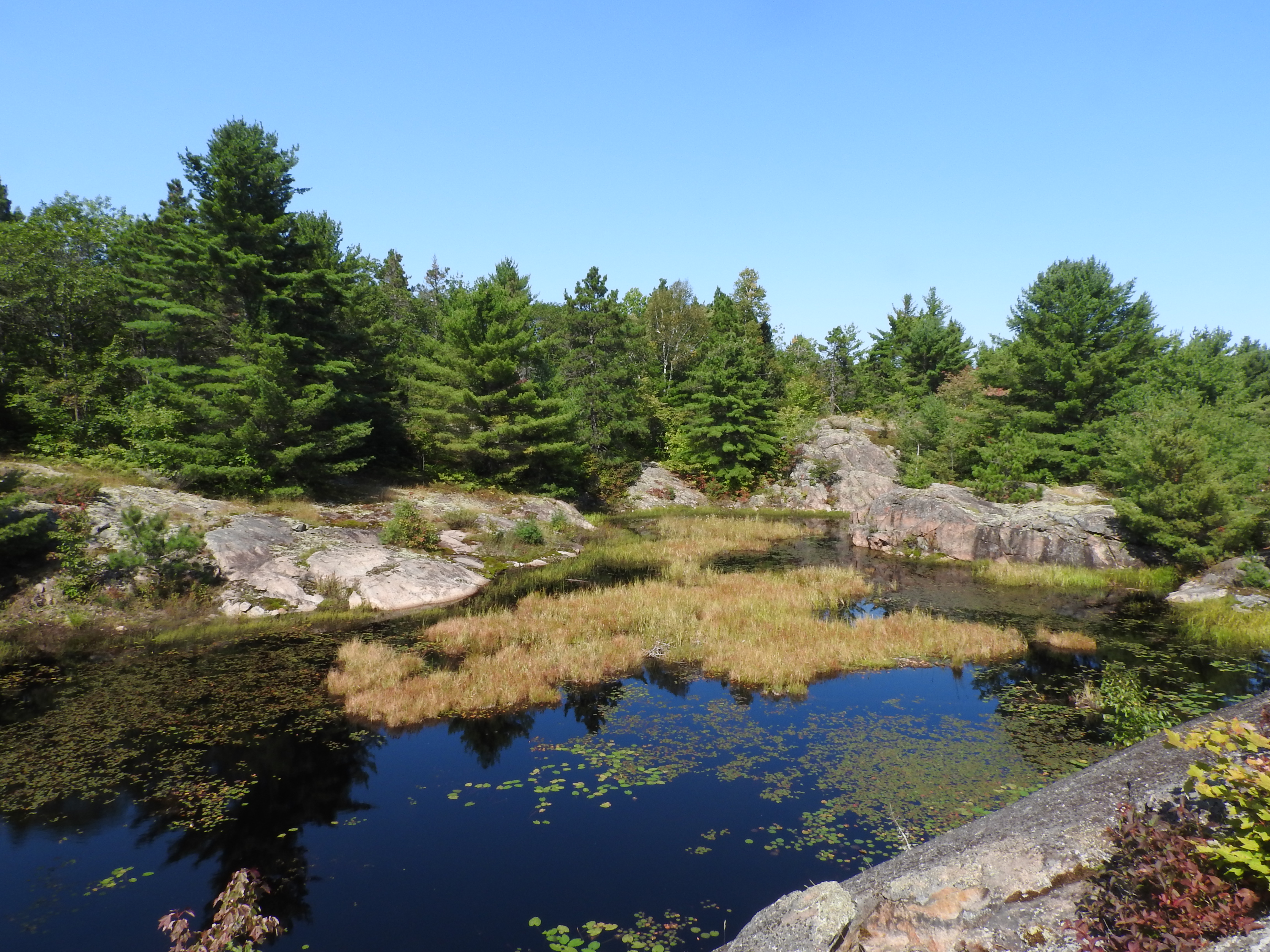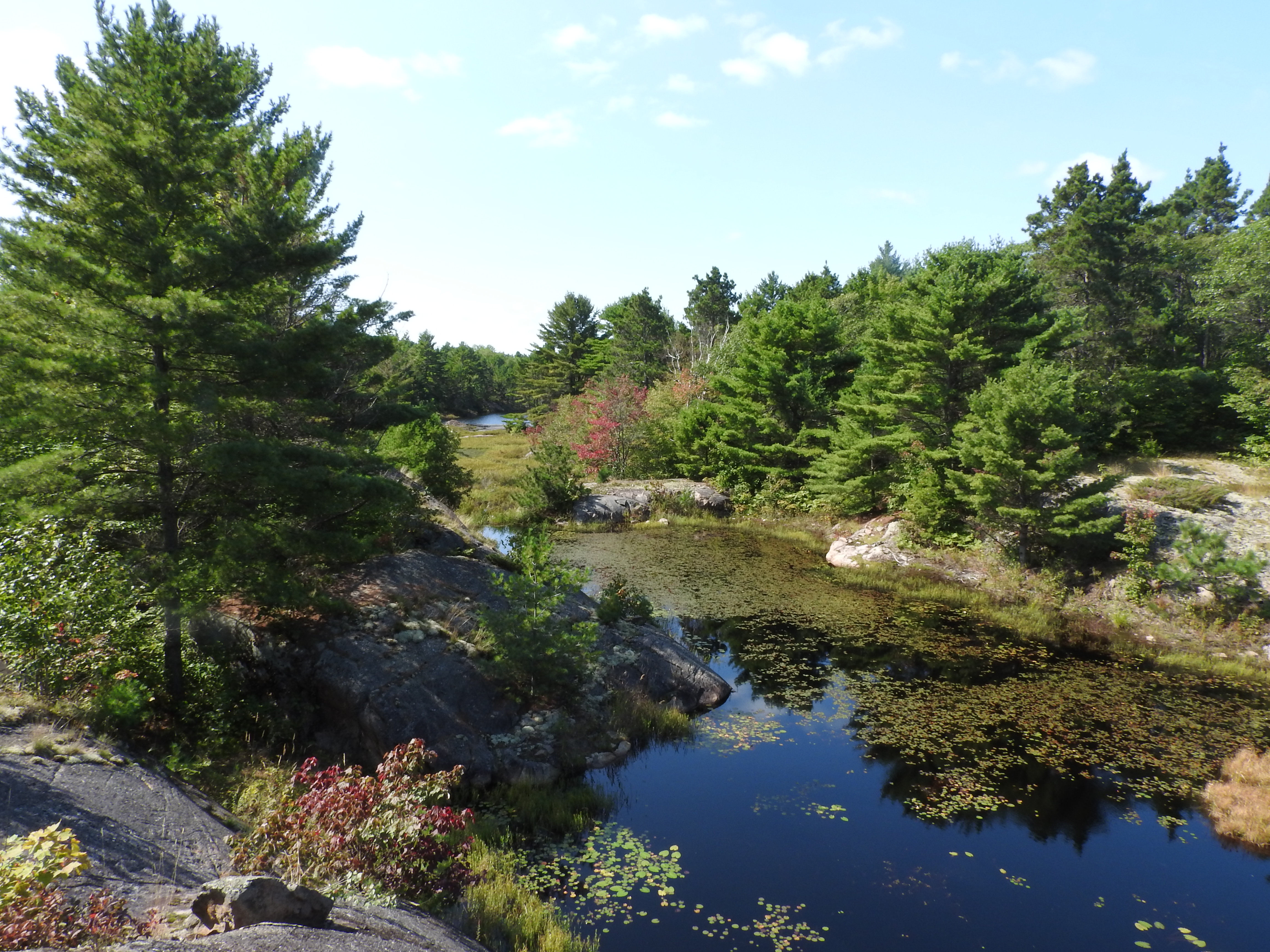 Quarrying is a type of surface mining and it's not hard to imagine that it will destroy the turtles' habitat. Wetlands degrade from water discharge, changes in water flow and chemical or sediment contamination. The habitat on land is destroyed by blasting and turtles may be directly killed by excavation equipment in construction and operation zones. The creation of quarry access roads and areas of crushed gravel may attract nesting females, increasing the risks of turtle and nest mortality and predation.
Turtles vs. Dollars
How could this unlawful destruction of turtle habitat be allowed to happen? This is where we need to get familiar with the legal process. The first hurdle the company, Darien Aggregates, had to jump was to get the Township of the North Shore to approve a rezoning of the wetland from "open restricted space" — for fishing, conservation and camping — to "mineral extraction." This municipal rezoning came down to a council vote, not bound by ESA or SARA requirements. Despite vocal citizen opposition, it was approved in a vote of 3-2. The reason for the approval was the potential economic benefits, AKA money — the company said the quarry would generate 20 to 25 jobs and $60,000 for municipal coffers through levies.
Currently, the citizen group opposed to the quarry, including local First Nations, is appealing the rezoning through the Local Planning Appeals Tribunal (LPAT), an independent body responsible for hearing appeals on a variety of municipal matters. They have retained a lawyer for this process, at great expense.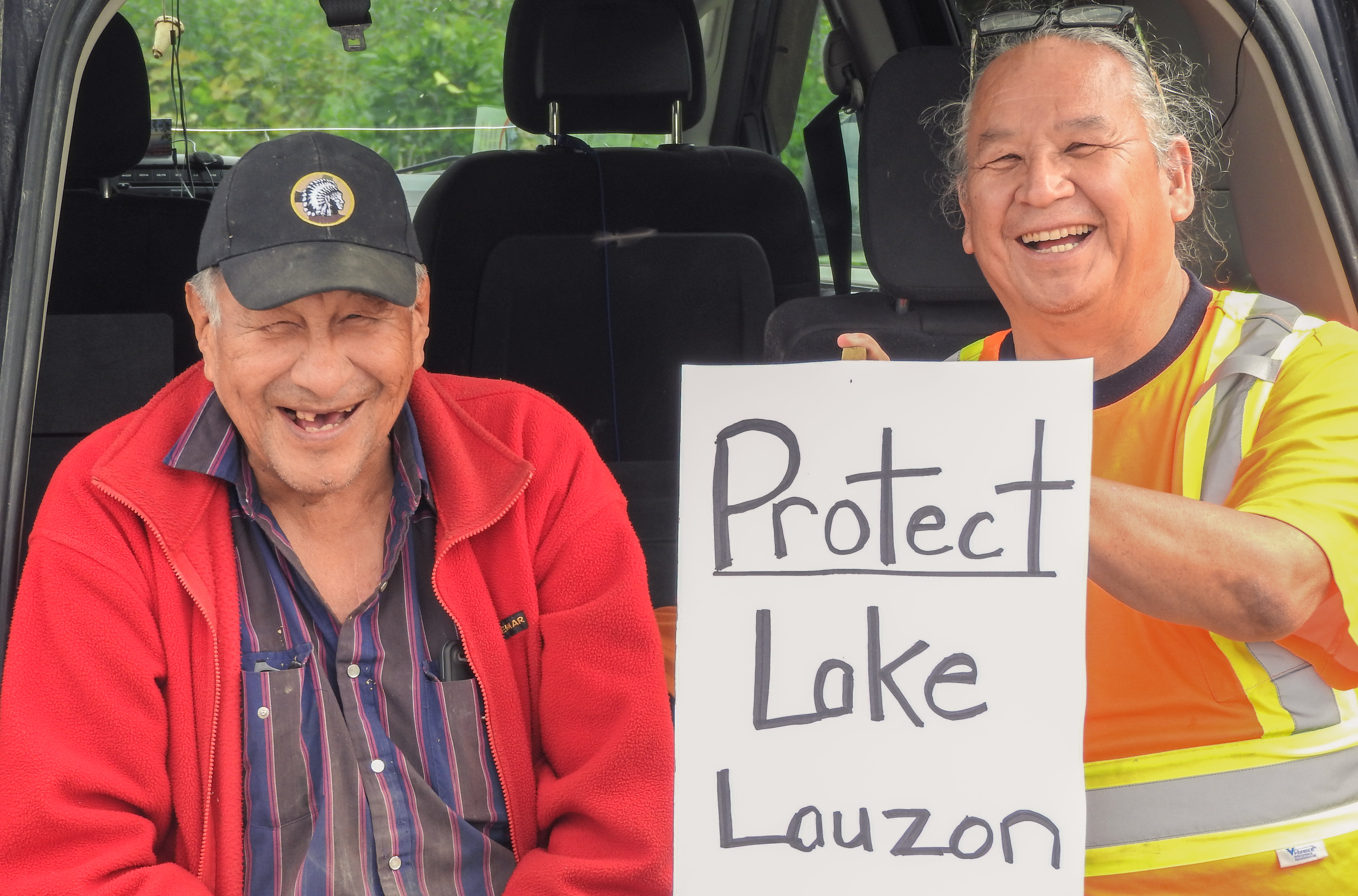 Turtle Scientists vs. Industry
Meanwhile, Darien Aggregates has started on the next step — applying for a licence under Ontario's Aggregate Resources Act (ARA), administered by the provincial Ministry of Natural Resources and Forestry (MNRF). A decision by MNRF to issue a licence or not is meant to take into account the project's impact on the environment, including species at risk. 
But the government does not study the impact themselves. Instead, Darien Aggregates contracted a private company, Tulloch Environmental, to produce an environmental overview of the project. Some might question whether this financial relationship represents a conflict of interest, especially considering the results. 
 
While Tulloch's assessment identified some Blanding's turtle habitat, it was much less than the study by independent academic researchers. In fact, the Laurentian University study concluded that "based on provincial or federal legislation, the quarry proposal should be rejected if the spirit of the ESA and SARA are upheld, given that at least 63 per cent and at most 100 per cent of proposed quarry area is endangered species habitat with low tolerance to disturbance." The researchers also note in their report, "it remains to be seen whether science, politics or money will prevail in the quarry permit decision." 
 
To add insult to potential injury, when the Laurentian scientists shared their research, Darien Aggregates and Tulloch Environmental launched a defamatory attack by spreading, "accusations of academic misconduct, conflict of interest, and data fabrication." The scientists hired lawyers and eventually, a letter of apology and retraction was received from the consultant, but not the quarry company.🤔
Turtles vs. Loopholes 
If the company does overcome the local citizens' appeal there are still loopholes within the Endangered Species Act that could be used to allow the quarry to be built. The MNRF could approve an "overall benefit permit" which allows for development in species-at-risk habitat if the minister thinks an "overall benefit to the species will be achieved in a reasonable amount of time". In this case, that would mean "rehabilitation" of the area after the rock is removed. The company has estimated this would take 100 years and require the construction of two human-made lakes, which would drain other lakes. While there are no guidelines as to what is a "reasonable" amount of time, it's difficult to see how this rehabilitation, even if it happens, will give an overall benefit to the turtles. 

 
On top of this, the Ford government has recently added a new "pay-to-slay" loophole through which companies can pay money to a "conservation fund" in exchange for destroying critical habitat. Again, it's not clear how this will make up for the turtles who will lose their habitat and the millions of years of rock formation and natural evolution that turned this particular place into Blanding's turtle paradise. 
 
An unanswered question is whether the federal government SARA legislation will be implemented and whether First Nations communities will be consulted. The land in question is part of Robinson-Huron Treaty territory, which puts it in federal and First Nation jurisdiction, but the provincial process does not account for this. 
You vs. The Quarry Mine
It is crucial the provincial government knows this issue goes beyond local. We must make it clear if this quarry is approved it will prove that the laws to protect endangered species are broken. 
 
Any member of the public or organization that has concerns with the proposed Darien Quarry should raise those concerns with the MNRF district office and use our online action tool below!
---
TAKE ACTION: Gravel pits and species at risk don't mix