Global Climate Strike | WINNIPEG
Wednesday, September 25, 2019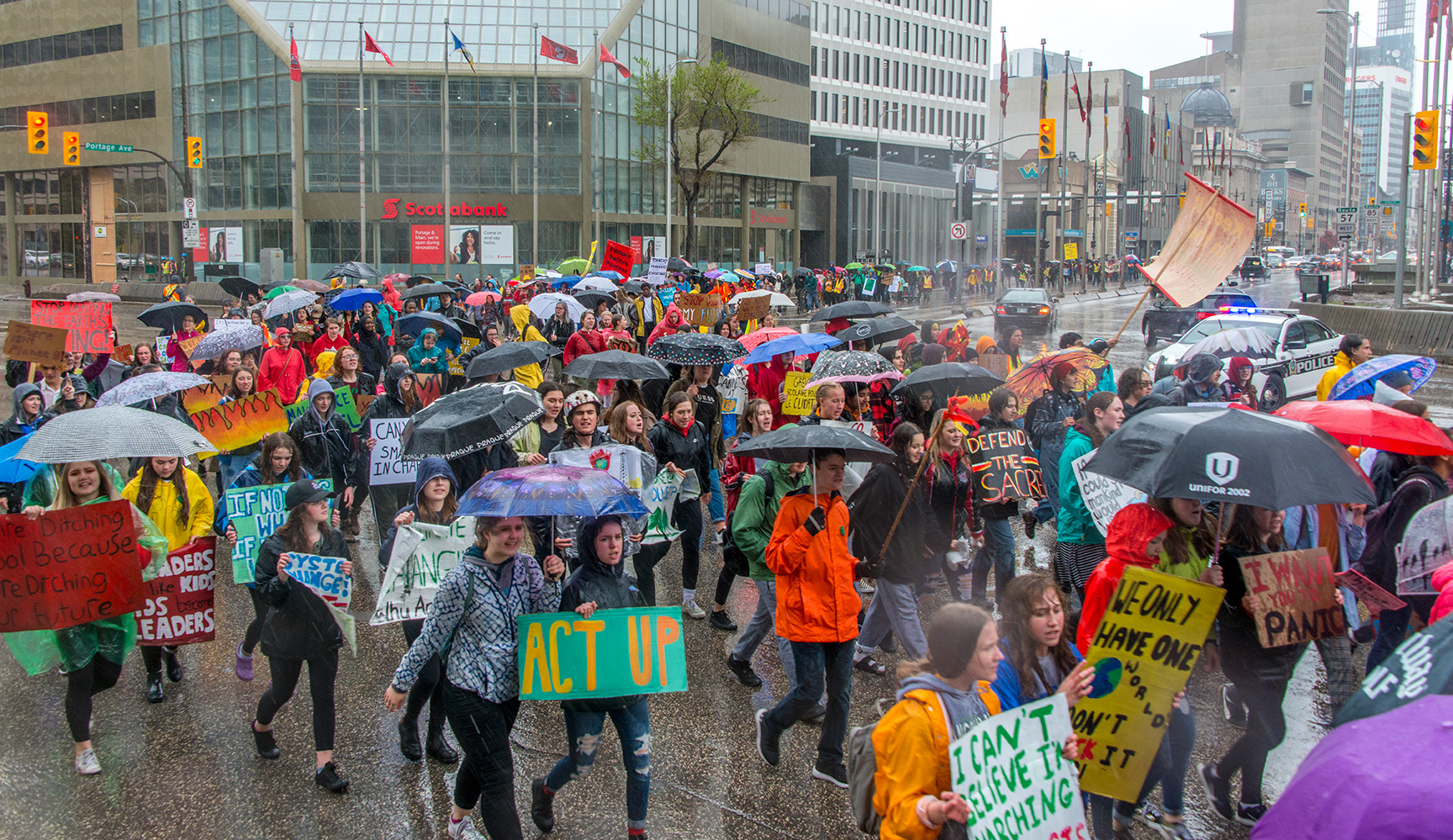 GUEST SPOT: Manitoba Youth for Climate Action
Hello dear Friend,
Times have changed. Often people are uncomfortable with the fundamental concept of that. 
While there are many ways this idea has been restated to the point of mundanity, it may still surprise you to hear we generally dissociate with the impacts we have made on the world. 
In today's context, this fear is manifesting in the form of ignorance towards climate change. Despite having come to the forefront of the media's attention more recently, we have yet to see meaningful action that addresses the apprehension of our future generation.
This is why we urge you to strike with us.
WHERE: Manitoba Legislative Building
WHEN: Friday, September 27 at 12 pm
People often seem compelled to phrase movements like this as divisive. But at the end of the day, we all share this planet regardless of our worldview. 
A call to action is not a persecution of the economical outlook but rather an acknowledgement of the suffering felt around the world as a direct result of our indifference. There is absolutely nothing more uniting than gathering for a universally beneficial cause — because a climate movement is a people's movement.
It is time to be part of something bigger than ourselves.
Thank you for your time. I hope you will join us — the future generation — in creating a movement worth remembering. Your anger is warranted, your frustration is valid and your fear is entitled to empathy. But the time for change is now. 
It isn't about just being heard. It's about making them listen.
 Jamie, 
 on behalf of Manitoba Youth for Climate Action