How could a Green New Deal build your community?
Wednesday, May 29, 2019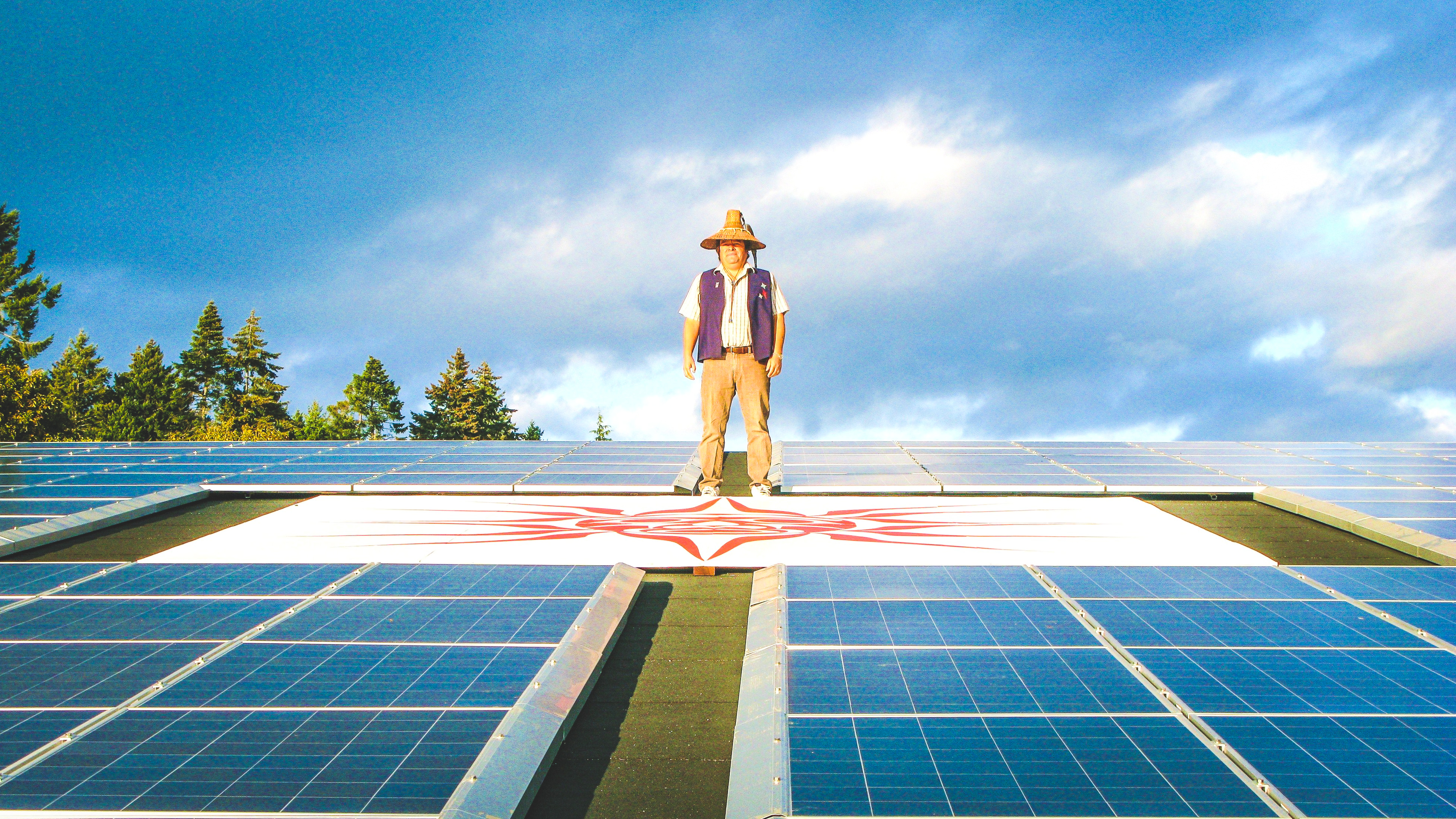 It's 2030, ten years after Canada launched an ambitious program to fight climate change and put millions of people to work in the process. Life has changed quite a bit since then. But for most of us, things are better than they used to be.
Just about everybody gets to work with public transit. Most Canadians live within a ten-minute walk of an electric bus, train or streetcar that comes every few minutes. Even in rural communities, electric vehicle co-ops allow people to get to appointments in neighbouring towns and cities.
Our streets are quieter and safer, with lower speeds, protected bike lanes, wide sidewalks and plenty of tree cover for shade. Urban highways have largely been transformed into city parks while townhomes and hydroponic farms replaced parking lots that were no longer needed.

Homes and offices are more comfortable now that electric heat pumps offer every building heat and air conditioning. District energy systems using waste heat from sewage provide hot water in most urban areas. Solar panels are a common sight on rooftops and most buildings produce as much power as they use. 
Housing is much denser but more accessible than it used to be. Not-for-profit housing cooperatives have become the norm for most low- and middle-income families. High property taxes on wealthy homeowners provide a stable pool of funding for new collectives. Rents mostly provide for upkeep, though many buildings maintain on-site gardens to feed their residents.
Garbage has been resigned to the trash can of history. Now we require manufacturers to design products that are repairable, compostable or recyclable. More companies are embracing worker-run management models that include a triple bottom line — people, planet and profit. 

Multinational corporations no longer clearcut forests and ship raw logs to global markets. Local forestry companies, mostly run by First Nations, use sustainable logging practices in managed forests that focus on ecosystem well-being. Adding value to forest products locally is the norm, and these products are often used in buildings instead of polluting cement and steel.
Our national food strategy ensures we produce enough to feed all Canadians, including migrants from around the world who have been driven from their homes by climate disaster. Agricultural workers are valued for sustaining our cities instead of struggling to feed their own families. And food doesn't travel far before it hits the table — we no longer import fruit from the tropics when it's not in season.

Across the country, research and restoration are buffering our communities and ecosystems against climate change. Newly-established wetlands hold onto water so floods don't threaten nearby homes and when drought strikes they keep the landscape moist to prevent fires. 
First Nations are leading the way to create and restore habitat sanctuaries for species like salmon, ducks and moose that protect them from warming temperatures. Many communities also run on-the-ground monitoring programs to study the impacts of climate change on their territories. 
We can build a cleaner, fairer Canada. It's not going to happen overnight, but if we start now we will still be able to avert climate catastrophe. 
These, of course, aren't necessarily the tenets of a Green New Deal in Canada. I only want to spark your imagination of what's possible if we invest in a nationwide plan to fight climate change. You're invited to share your own thoughts at town halls across the country over the next few weeks to help shape this policy. You can also sign the pledge and join the movement for a Green New Deal. 
There's a tremendous amount of work to be done to solve the climate crisis. Investing in public transit, local food, thriving ecosystems, affordable housing and community businesses can only position us to lead the world into the post-carbon economy of the future. Let's get on with it, together.