Kinder Morgan protesters converge on Justice Minister Jody Wilson-Raybould's Vancouver constituency office
Monday, June 04, 2018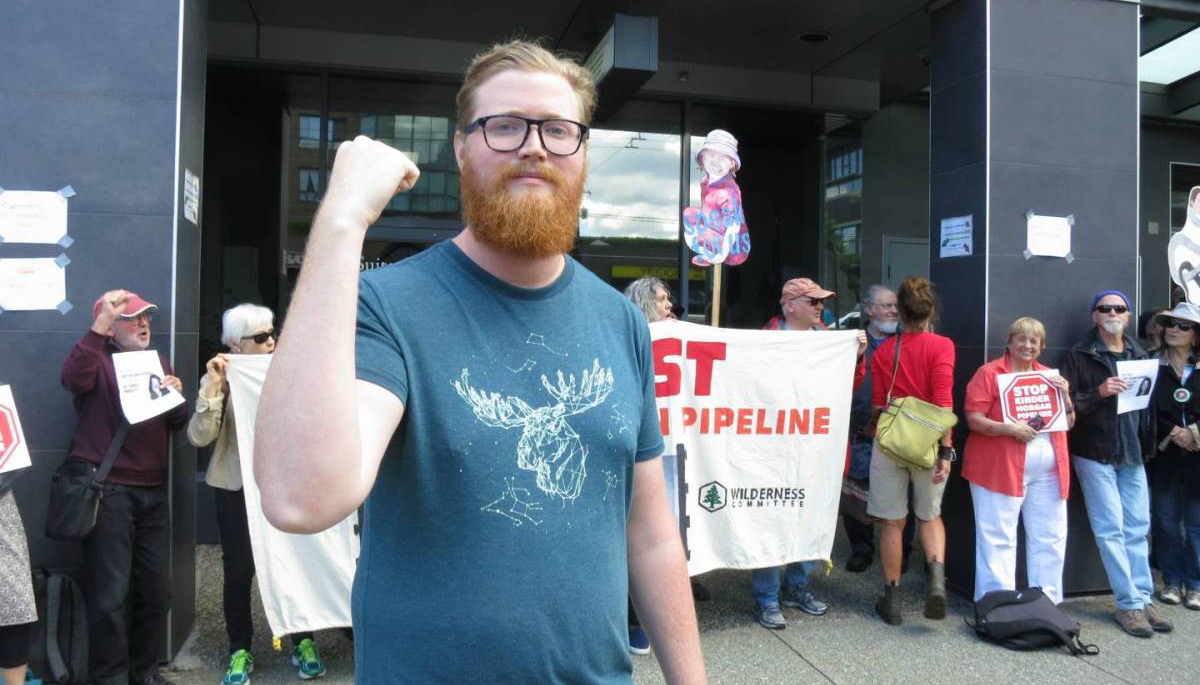 A noisy protest took place in the 1200 block of West Broadway as part of a national day of action against the Trudeau government's multibillion-dollar bailout of a Texas oil company.
---
Demonstrators chanted and sang outside the constituency office of Justice Minister Jody Wilson-Raybould, who represents Vancouver Granville in Parliament.
"We are out here to show the federal government that we are vehemently opposed to the buyout of the Kinder Morgan," Wilderness Committee climate campaigner Peter McCartney told the Straight. "That they're using our money as taxpayers to fund a project that violates Indigenous rights, puts the coast at a catastrophic risk of an oil spill, and fuels climate change is completely unacceptable."
Last week, Finance Minister Bill Morneau and Natural Resources Minister Jim Carr announced that their government will pay $4.5-billion for Kinder Morgan's existing pipeline infrastructure.
Taxpayers will also cover the cost of completing a $7.4 billion expansion project. That will triple shipments of diluted bitumen to the Lower Mainland and sharply increase oil-tanker traffic in Burrard Inlet.
When the deal closes in August, a federal Crown corporation will operate the pipeline company, which it hopes to sell to investors.
"They're basically building a project the size of a SkyTrain from Edmonton all the way to Burnaby," McCartney said. "I don't see how they're going to be able to this."
He noted that the protest outside Wilson-Raybould's office was one of more than 100 targeting Liberal MPs today.
"We'll keep educating people," McCartney declared. "We've got an interactive map that people can sign up to and view all the places that construction is happening, as well as all the protest camps that are popping up in the way."
When asked what his initial reaction was when he heard that the feds were buying a pipeline, McCartney replied: "I was shocked. I was disgusted. I just can't even believe that they're this stupid, to be honest with you.
"It was a bit of a bittersweet moment, because now we've driven the Texas-based oil company out of British Columbia," he continued. "So I think that's a huge testament to the opposition here. But now we have to fight our own government in order to save our environment, which is just a really awful place to be in. But I have no doubt in my mind that we are going to win."
To see the original article click here.