LNG tax breaks don't square with CleanBC
Monday, March 25, 2019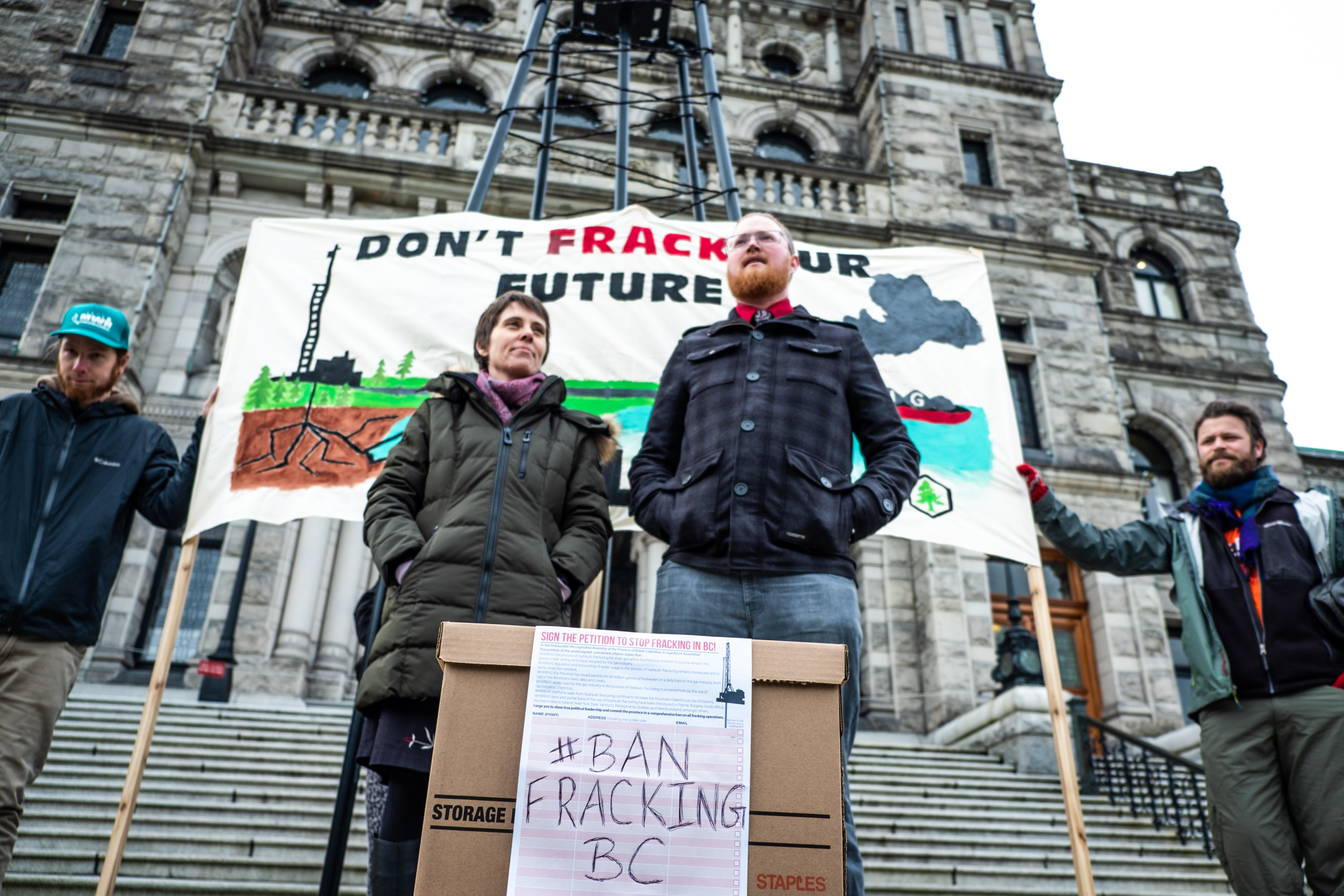 VANCOUVER – New fossil fuel subsidies for LNG Canada introduced this week by the provincial government undermine its work to reduce carbon emissions and threaten BC's ability to meet its climate targets.
"Premier Horgan is talking out of both sides of his mouth on climate change," said Wilderness Committee Climate Campaigner Peter McCartney. "British Columbians are all doing their part to cut carbon pollution while at the same time he's giving $6 billion in tax breaks and subsidies to construct the most polluting project in the province."
While the province's CleanBC program accounts for the first phase of LNG Canada, it ignores a planned expansion which Shell indicates could be approved before the first half is completed. That expansion would more than double the carbon pollution from the plant and expanded fracking operations in northeastern BC, cancelling out many hoped for accomplishments of CleanBC. 
"Nobody seems to have an answer for this gaping hole in the province's climate plan," said McCartney. "We're stepping on the gas and the brake at the same time."
Legislation introduced Monday would give LNG producers a new tax credit and scrap the former government's planned LNG income tax. It comes in addition to deferred PST payments, exemptions from increases in the carbon tax and subsidized power rates that amount to $6 billion worth of subsidies over the lifetime of the project.
"Today is evidence of two things — that the fossil fuel industry cannot survive without huge public subsidies and that even governments who claim to understand the urgency of the climate crisis are more than happy to grant them," said McCartney.
When finished, LNG Canada would produce 8.6 megatonnes of greenhouse gas emissions. British Columbia has committed to reduce its carbon pollution by around 35 megatonnes by 2030 and its CleanBC plan only gets it 75 per cent of the way there. 
"British Columbians are lurching from one extreme weather event to the next and this government still can't get serious about what needs to be done," said McCartney. "This effort is going to be extremely challenging already, without making it even harder on ourselves."
–30–
For more information, please contact:
Peter McCartney | Climate Campaigner
778-239-1935, peter@wildernesscommittee.org