New impact assessment process promises change, flops on critical issues
Thursday, February 08, 2018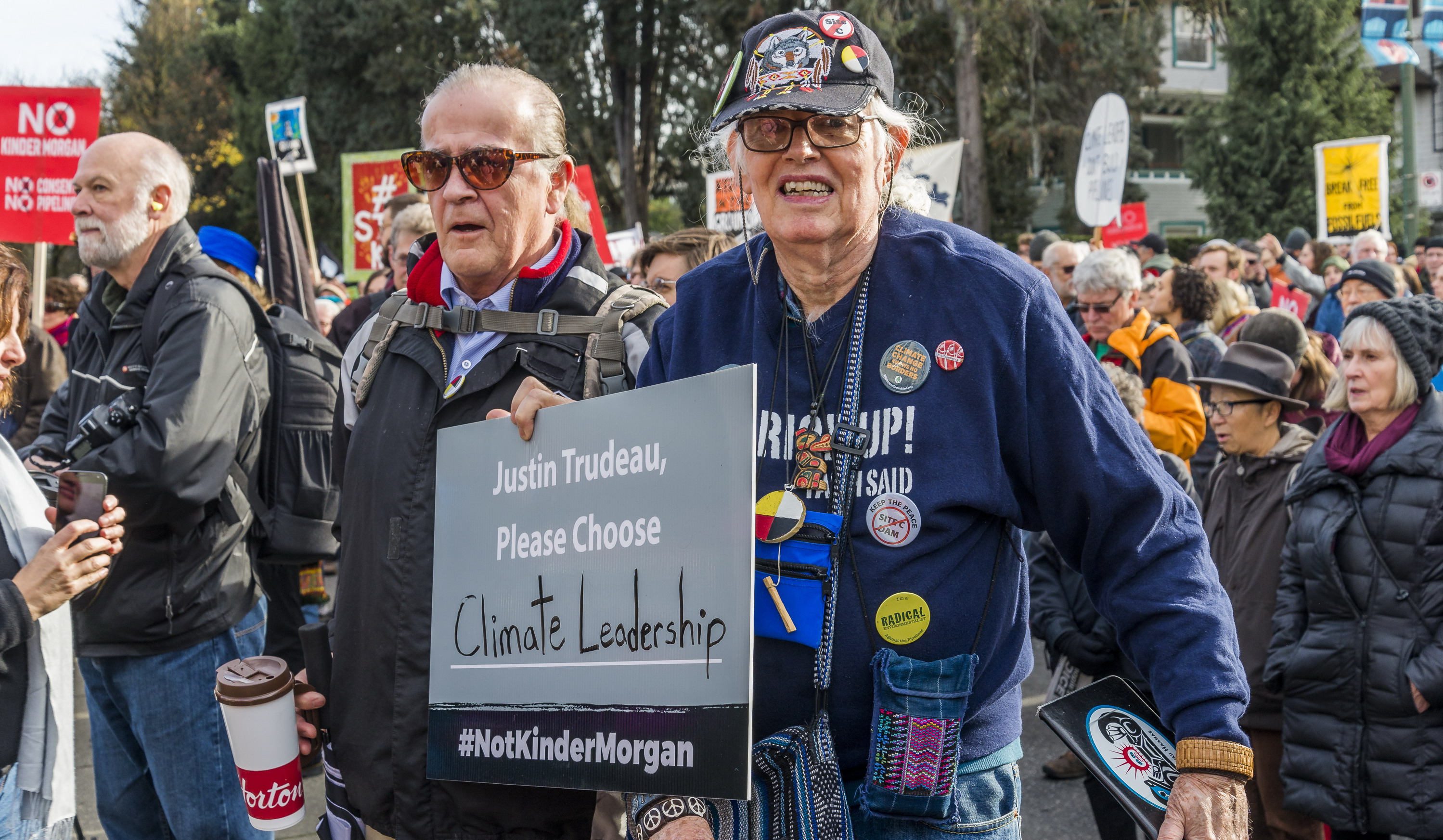 VANCOUVER, BC, UNCEDED COAST SALISH TERRITORIES – Today's announcement by federal Environment and Climate Change Minister Catherine McKenna promises changes to a gutted, out-of-date federal environmental review process. However, the changes don't go nearly far enough to address climate change or Indigenous rights.
"We've been advocating for a new environmental assessment process in this country," said Eric Reder, Wilderness and Water Campaigner for the Wilderness Committee. "Today the government has announced a lot of what is needed: early engagement, more public participation, transparency and science in decision making, and we even got protection back for waterways."
While Minister McKenna talked about how projects would be reviewed under a strategic climate plan and cumulative impacts in her news conference, none of those details have been publicized. 
"Looking at the full scope of climate impacts is an essential component of new project review, as is regional cumulative impacts assessment," said Wilderness Committee Climate Campaigner Peter McCartney. "Without those key components, the new rules are just window dressing."
These changes remain inadequate and come too late for opponents of the Kinder Morgan pipeline. The project got approval under the deeply flawed National Energy Board process, despite a promise to subject the project to a new review. During the announcement today, Minister McKenna said Kinder Morgan would also have been approved under the new rules, suggesting it will be fossil fuel business as usual.
"This government is clearly not getting it on climate change, Indigenous rights or the need to listen to communities," said McCartney. "If a disaster of a project like the Kinder Morgan pipeline would be approved under these new rules, then they are completely meaningless."
Unclear from the Minister's announcement is how much say Indigenous peoples will have on project reviews and decisions.
"The first point in the government press release is that they will recognize Indigenous rights in the new reviews," said Wilderness Committee Vancouver Island Campaigner Torrance Coste. "Unless this includes the right of consent and the full implementation of the UN Declaration on the Rights of Indigenous Peoples, it's just more lip-service."
"If the government is saying it's wrong to move forward on projects without Indigenous communities on board, then they're admitting it's wrong to move forward on Kinder Morgan and projects like it and it's time for that to be reflected in policy," Coste said.
–30–
For more information please conatct:
Eric Reder | Wilderness and Water Campaigner