New Manitoba Hydro Board lacks northern representation
Monday, March 26, 2018
Photo: Manitoba Premier Brian Pallister is famed for his head-scratching antics.Postmedia file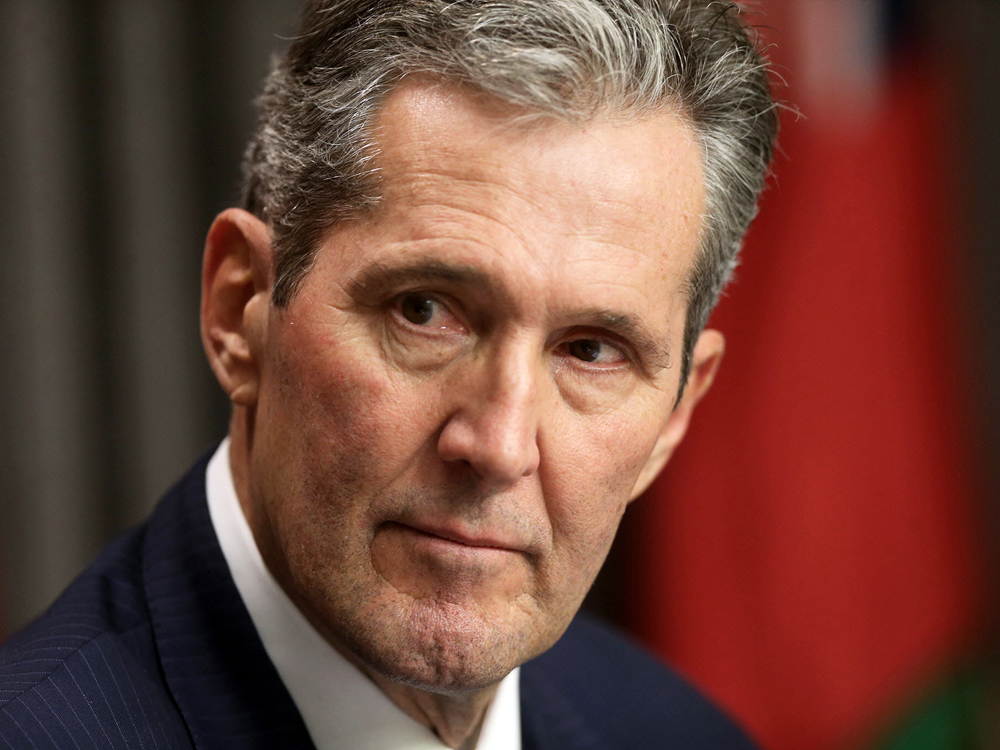 Injustices will continue for northern hydro-impacted Indigenous communities
WINNIPEG - Friday's announcement by Manitoba Premier Brian Pallister raises red flags for local environmental groups concerned about the lack of diversity on the new Manitoba Hydro board. 
A complete lack of representation from northern Manitoba and Indigenous communities directly affected by much of the companies work means this new board will put economics and business over environment and community health.
"Hydroelectricity is part of our fossil fuel free future, but it must be accountable and respectful and involve northern communities and the environment," said Wilderness Committee Wilderness and Water Campaigner Eric Reder. "The Bipole Three transmission line debacle showed us early on that the Pallister government considers Indigenous rights and the environment as burdens."
The quick turnaround in naming a new board after only two days puts credence behind a belief that the Pallister government is moving towards privatization of the Crown corporation. Nine out of ten board members stepped down less than two days ago citing their relationship with the government. 
Given the last board survived less than two years after the election of the Pallister government, it is probable that the new board may run into the same problems.  
"Hydro is our utility and as Manitobans, it is up to all of us to make it a responsible utility that works for all of us," said Laura Tyler of the Manitoba Energy Justice Coalition.
 "How can we expect to address some of the intense problems facing the northern lands, waters and people due to hydro development unless we have northern voices at the table. It is in all our best interest for northerners to be part of Manitoba Hydro's board."
Manitoba Hydro's relationship with northern communities and First Nations is critical to the management of hydro projects across the province. With the immense destruction to the environment and way of life of the Indigenous peoples that call that territory home, it is concerning that the committee seems to be predominantly urban and business-oriented.  
"Reconciliation without justice, in Manitoba that means coming to grips with the continuing exploitation of Indigenous lands through hydro projects," said Peter Kulchyski of the University of Manitoba and Wa Ni Ska Tan. 
"The government needs to look to the north with more than just an opportunistic plan. "
–30–
For more information, please contact:
Laura Tyler | Community Organizer, Manitoba Energy Justice Coalition
Eric Reder | Wilderness and Water Campaigner, Wilderness Committee
Sadie Phoenix-Lavoie | Wa Ni Ska Tan: An Alliance of Hydro-Impacted Communities