Wild Times: Cloud Watching
Saturday, February 15, 2020

I have lived in the lower Fraser Valley my entire life. When I was a kid roaming local forests and fields near Langley, my footwear alternated between gumboots and running shoes depending on the weather and time of year. We spent a lot of time looking up at the clouds to try to figure out what the weather might throw at us next.
On days when the wind is from the west, big clouds roll in from the Pacific, their bellies all dark with foreboding of a storm to come. They bump up against the Coast Mountains and stand shoulder to shoulder from West Vancouver to Port Moody and beyond to Pitt Meadows, obliterating the view of the northern sky and promising a proper soaker of a day. Meanwhile to the south, the sky can still be as bright and blue as a robin's egg. The question always is – which will prevail, blue sky or rainstorm? Will it be runners or gumboots?
Predicting what's going to happen with the weather in the lower Fraser Valley can be tricky – but not as tricky as predicting our provincial government's environmental intentions.
In May of 2017 John Horgan became the premier of BC, the first NDP premier since Ujjal Dosanjh in 2001. What followed was a swirl of hit and miss actions on key environmental issues. In December 2017 Premier Horgan announced that his government would proceed with the Site C dam – a mega-boondoggle destined to unleash horrifying devastation to the beautiful Peace River Valley in an ill-advised scheme to power up BC's fracked-gas fields. But that very same month the BC government announced a permanent ban on the sport hunting of grizzly bears – a tremendous move that prevents the thrill killing of about 300 bears a year.
In October 2018 the premier was cheering on yet another devastating project – LNG Canada's plans to construct a massive Liquified Fracked Gas plant at Kitimat which would make BC's climate commitments just so much hot air. But ever since being elected, the government of Premier Horgan has been an outspoken advocate against the Trans Mountain pipeline – speaking out and going to court to defend our coast and climate from the impacts of a supersized tanker fleet.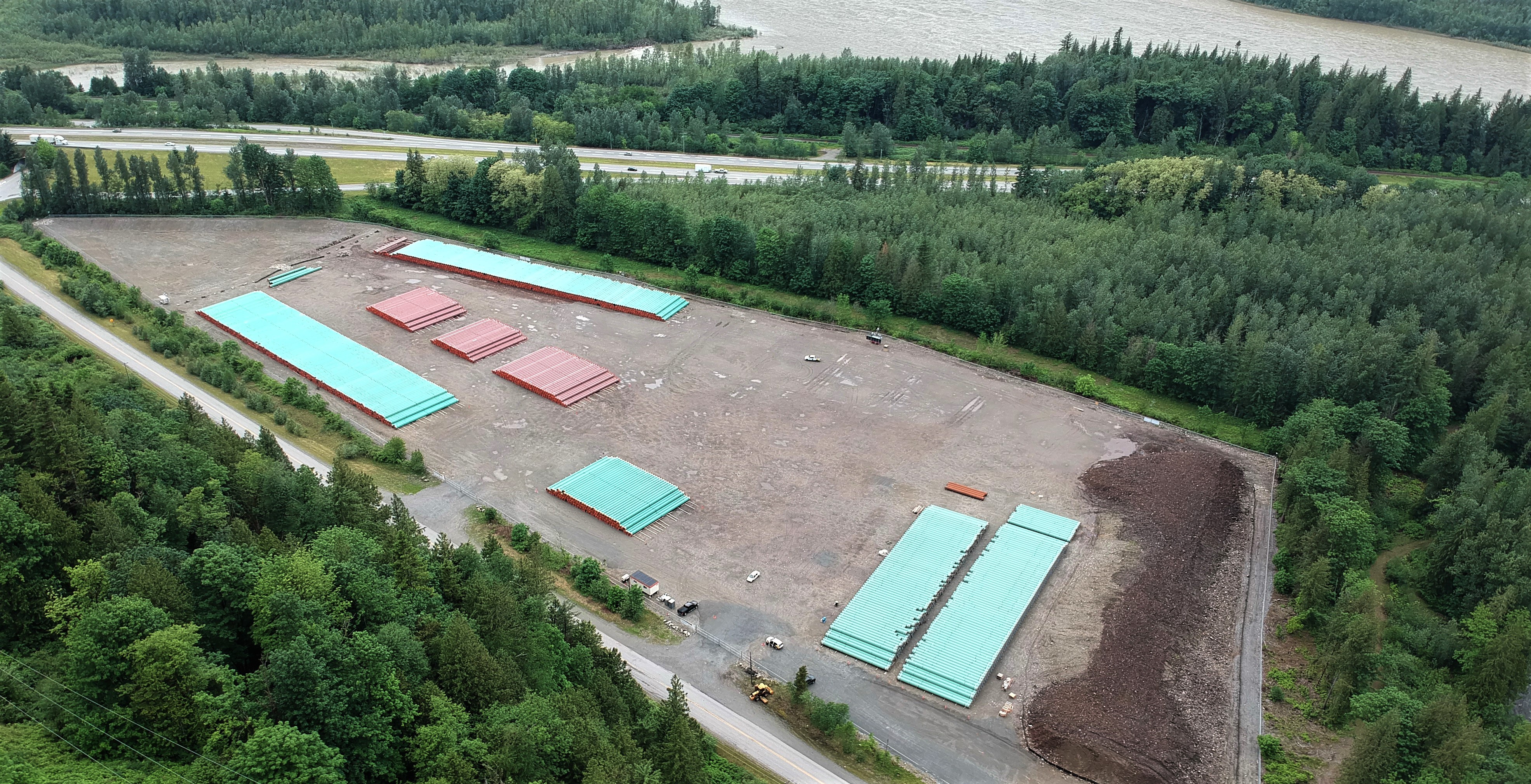 Trans Mountain pipe sections stockpiled near Fraser River | Photo: Joe Foy 
Premier Horgan's government has defended Tetrahedron Provincial Park on the Sunshine Coast from an ill-conceived plan to downsize it for a municipal water diversion scheme; they have banned logging in the so-called Donut Hole, an unprotected wild area sandwiched between Manning and Skagit provincial parks; and they have steadfastly opposed the Jumbo Pass ski resort proposal allowing the wildlands there to move toward becoming a Ktunaxa First Nation Indigenous Protected Area.

26 Mile Valley is one of the watersheds saved from logging in the so called Donut Hole | Photo: Joe Foy
So what decisions are coming up? BC endangered species legislation was promised – but so far no action from Victoria. The same legislative foot-dragging is occurring on mountain caribou and spotted owl, two creatures that are being logged to death by an out of control timber industry. This year BC will decide what to do about old-growth logging – a ban on the terrible practice is long overdue.
Some may still remember that the 1990s were often referred to as the "Turnaround Decade." Here in BC there are now so many species at risk of disappearing, I wonder if the 2020s will be known as the Extinction Decade. It may all depend on decisions our governments make in the coming year.
Though storm clouds never listen to us, elected leaders sometimes do. Good reason to write yet another letter encouraging our representatives in Victoria to be the environmental heroes we know theycan be.
Joe Foy is the protected areas campaigner for the Wilderness Committee.
See the original article on page 33 of the February/March 2020 issue of the Watershed Sentinel.