No action on escalating old-growth crisis in today's B.C. forestry announcement
Tuesday, June 01, 2021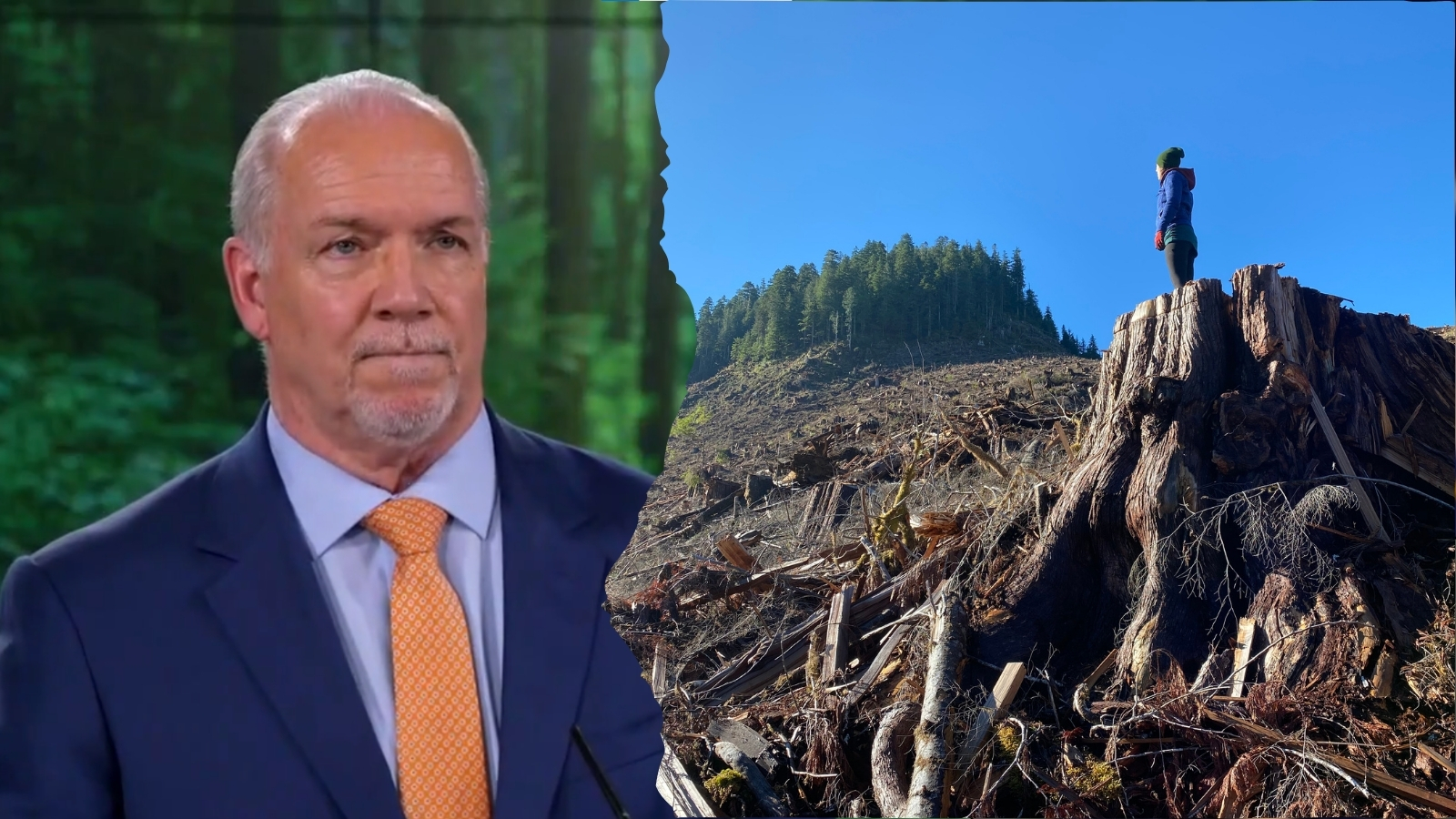 Intentions paper on tenure reform does nothing to address logging of most at-risk old-growth forests 
VICTORIA / UNCEDED LEKWUNGEN TERRITORIES — The Modernizing Forest Policy plan released today by Premier John Horgan and forests minister Katrine Conroy marks another missed opportunity for the BC NDP government to keep its promise to protect at-risk old-growth forests and de-escalate the conflict unfolding around old-growth, according to the Wilderness Committee.

"John Horgan made big promises on old-growth, but instead of stepping up and keeping them he's skirting around them and issuing out-of-touch statements while continuing to heel drag and stall," said National Campaign Director Torrance Coste. "The premier needs to find the courage and stop avoiding reality. He needs to put a hold on old-growth logging."

While the concentration of logging tenure with a handful of corporations and B.C.'s outdated Forest, Range and Practices Act are some of the causes of the many problems in forests in B.C., commitments to address these don't change the immediate need to defer logging in at-risk old-growth forests. While more involvement in the forest industry for First Nations is important, decolonization and returning the land must be the ultimate goal. 

Without concrete actions on the ground, conservationists and independent scientists warn too much old-growth will be lost in the meantime. The conflict around ancient forests raging from the steps of MLA offices to the backroads around the Caycuse Valley and Fairy Creek will continue.

"Horgan made an election promise to stop logging old-growth and now he's trying to change the channel and talk about who should be logging and how," Coste said. "The goals in the intentions paper are worthy, but frankly, this announcement today looks like a brazen attempt to misdirect and dodge responsibility and will only increase public anger over the destruction of old-growth forests."

In the year since the B.C. government received the report from the independent Old-growth Strategic Review panel, it has rubber-stamped a dramatic increase in old-growth logging approvals. The Horgan government's inaction has been met with public outcry and increased activism and pressure, including the longest-running blockade effort in almost three decades, largely centred in Horgan's own riding. 

"People are furious, to a degree I've never seen — they know how dire things are and they know that 'talk and log' is completely unacceptable," Coste said. "Not a single one of the 20 policy intentions announced today is achievable without social license, and without any immediate action on old-growth, this government will continue to lose that."

The Wilderness Committee is calling for immediate deferrals of all at-risk old-growth forests, with complete compensation for First Nations, other communities and contractors who may lose revenue and income as a result, along with a mandated timeline for the implementation of the rest of the Old-growth Strategic Review panel's fourteen recommendations.
–30–

For more information, please contact:

Torrance Coste | National Campaign Director
250-516-9900, torrance@wildernesscommittee.org