Ontarians tell government to stop logging Algonquin Provincial Park
Thursday, April 27, 2017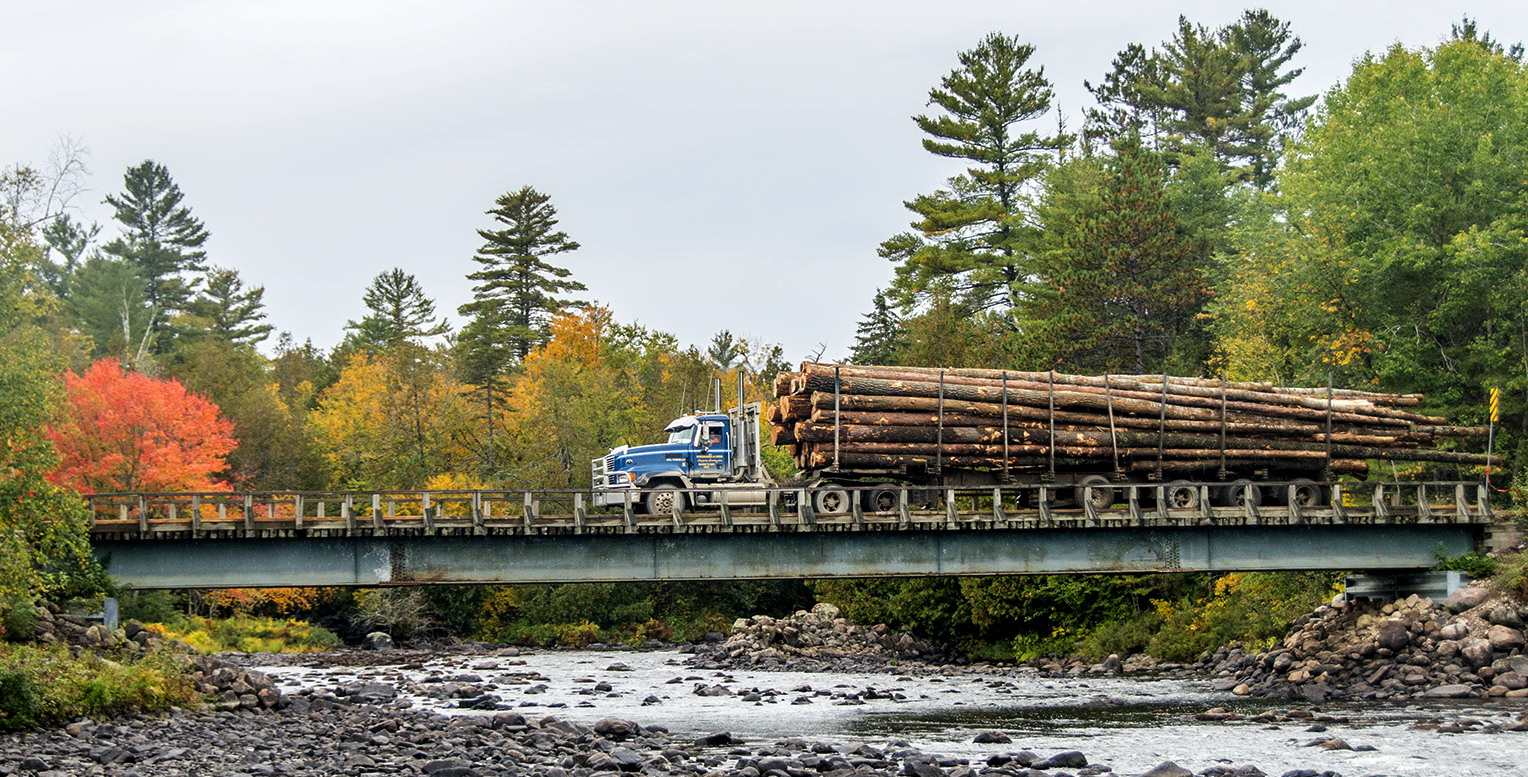 Wilderness Committee delivers thousands of letters to the Premier today, asking for an end to logging in Algonquin
TORONTO — The Wilderness Committee delivered thousands of letters today to the Ontario Legislative Assembly, urging the Premier to end logging in Algonquin Provincial Park.
"People don't support the degradation of parks, of nature, of wilderness," said Wilderness Committee Campaigner Eric Reder. "Parks are a place for people to escape and unwind, and to connect with nature."
Over 3,500 letters were collected in Toronto and Ottawa over the last several months, demanding an end to logging in Algonquin Provincial Park. Algonquin is the only Ontario provincial park — and one of only two provincial parks in Canada — where logging is still allowed.
Logging, and the roads required, have a destructive effect on forest land within Algonquin Provincial Park, including changing the tree species composition of the forest, affecting wildlife populations and changing the water flow.
"Logging in Algonquin is trumpeted as a well managed industry by the government through the Algonquin Forest Authority as well as by all the logging companies. While this may be true, industrial activity has no place in a park," said Reder. "Parks should be free of destructive industry, like they are in most of Canada and most of the world." 
Though logging has been allowed in Algonquin for decades, the Environmental Commissioner of Ontario recommends that logging in this park be stopped. The Wilderness Committee believes the time has finally come to end logging in all parks across Canada.  
"Parks need protection, not destruction." said Reder. "Every year, every month we allow logging to continue in Algonquin Provincial Park, we hand a loss of natural heritage to future generations."
– 30 –
For more information, please contact:
Eric Reder | Wilderness Committee Campaigner