Wilderness Committee urges Doug Ford to make mandate letters public
Thursday, June 23, 2022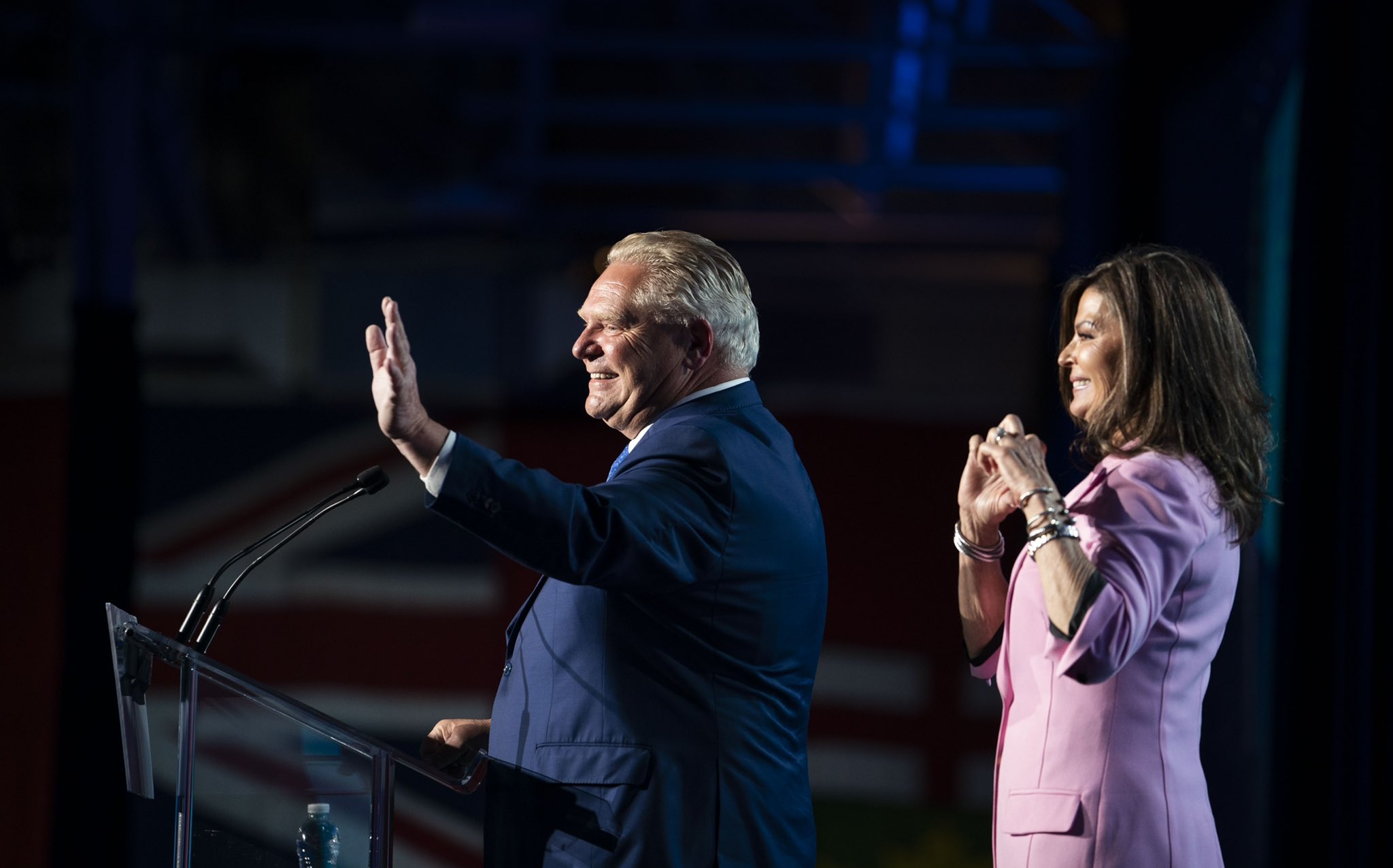 TORONTO / TRADITIONAL TERRITORIES OF MISSISSAUGAS OF THE CREDIT, ANISHNAABEG, CHIPPEWA, HAUDENOSAUNEE AND WENDAT — The Wilderness Committee issued a formal request today to re-elected Premier Doug Ford to publicly release his marching orders to the members of his new cabinet.
In a letter sent to the premier's office, the group says publicly accessible mandate letters are essential for both the public interest and to enhance provincial protections for nature, wildlife and a stable climate.
"Mandate letters are a way to hold politicians accountable. They make intentions clear and give the public something to judge the progress made by governments," said Ontario Campaigner Katie Krelove. "Keeping government goals for policy and program development a secret makes it harder for watchdog organizations and everyone else to engage in politics and the issues that matter most."
Making mandate letters public is common practice in most provinces and by the federal government, but the Ford government declined to release them in 2018. 
Following a freedom of information request made by CBC, Ontario's information and privacy commissioner ordered the government to make the 23 letters public. Ontario lost challenges to this order at the Divisional Court in 2020 and the Ontario Court of Appeals in 2022. Just weeks before the recent election, the Supreme Court of Canada agreed to hear yet another, final appeal. 
"The lengths the Ford government has gone to keep past mandates secret is excessive and disturbing, especially since the public is footing the bill for legal expenses to keep themselves in the dark," said Krelove. "Only 18 per cent of the population gave this government its mandate and in the interest of democracy and accountability the least Premier Ford can do is make his intentions public this time." 
Public mandate letters also inform the public by providing a sense of which ministers are responsible for which goals and strategies. 
"Will there be targets to grow the province's network of protected places and fix the problems with species at risk recovery programs identified last year by Ontario's auditor general?" asked Krelove. "Can we expect regular updates on progress to reduce climate pollution to reach the 2030 target? These are things Ontarians need to know." 
–30–
Background: 
The Wilderness Committee is a registered Canadian charity, with active campaigns to protect biodiversity and fight climate change across the country. The organization has vowed to hold the newly elected Ford government accountable, push for the protection of old-growth forests, wetlands and endangered species, and demand a climate plan that aligns with science and recognizes the severity of the crisis.  
 
For more information please contact: 
Katie Krelove | Wilderness Committee Ontario Campaigner
katie@wildernesscommittee.org, 647-208-4026
Take Action
Fancy meeting you here at the end of this article! Care to hang out together for a few more sentences?
The campaign you just read about is one of about 20 we're actively working on at any given time. And the person who wrote this article is the same campaigner who's asking you to take action, who's calling on our legislators to make changes and who's in the field to bring you photos, videos and stories documenting this issue.
Did you notice how we're a bit distinct, that we're not afraid to call out the industries or governments that threaten what's wild? Unlike other groups, we're almost 100 per cent* "people powered." Individuals like you who care give what they can, when they can. No corporate or government funding restricts our strategies, our actions or our voice. That's how we stay a lean, nimble and unequivocally relentless voice for wilderness, wildlife and the climate. That's why we'd love it if you'd consider joining us by making a monthly donation to the Wilderness Committee today.

We've already established you like to read to the end, so here's the fine print. It's 96 per cent of our funding which comes from individuals like you and me. About four per cent of our total funding comes from a few grants from foundations. Every gift — no matter the size — has an impact and powers our work for nature.