Clearing started on peat mine without licence
Wednesday, February 03, 2021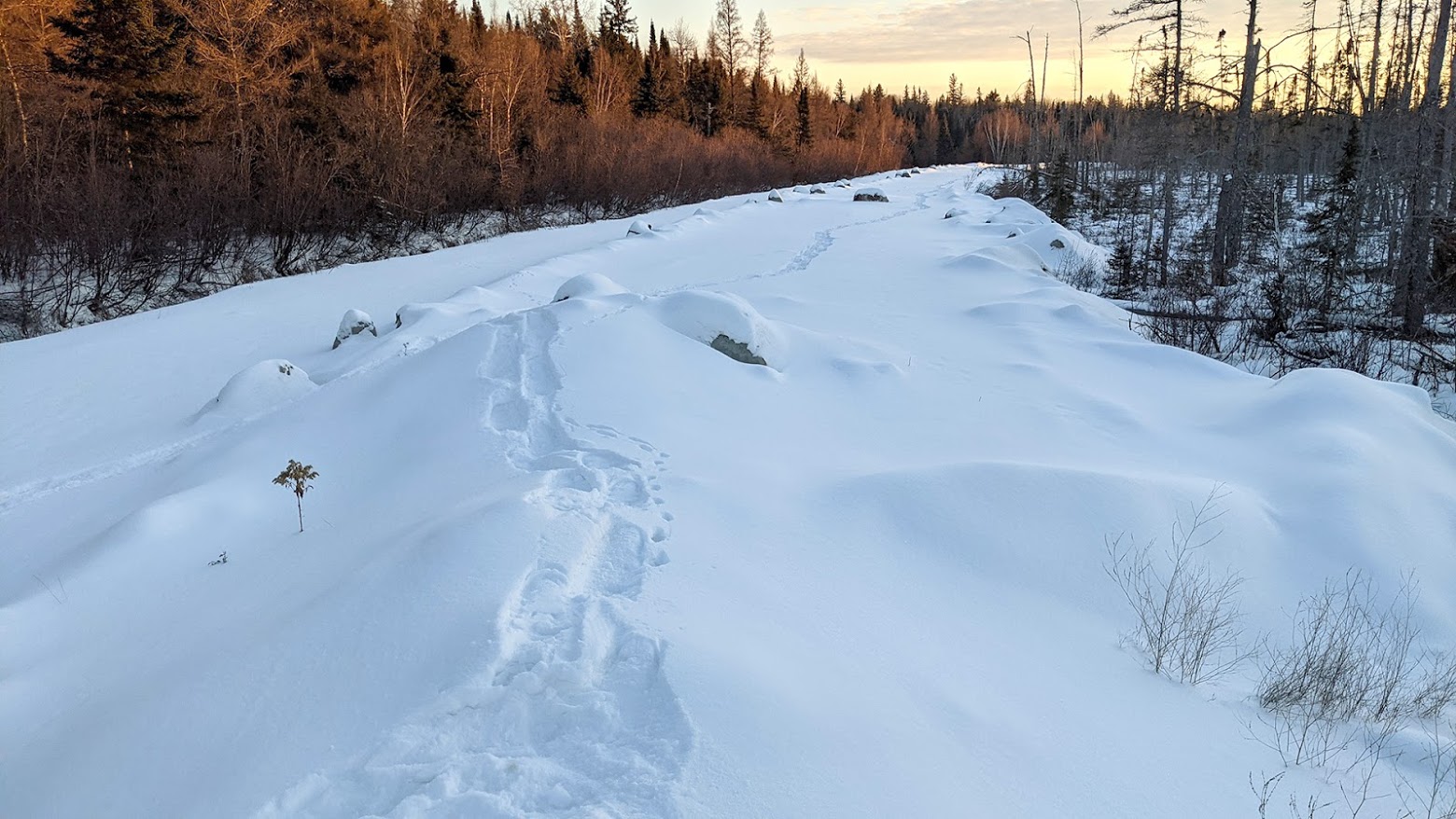 Evidence Sun Gro bulldozed trees, cleared vegetation from dyke into peat bog in Agassiz Provincial Forest before applying for Environment Act licence 

WINNIPEG (Treaty 1 Territory and Homeland of the Métis Nation) — Scarred spruce trees lining a drainage dyke that was cleared of vegetation have been discovered at the site of a proposed peat mine in Agassiz Provincial Forest, work that was undertaken months before Sun Gro Horticulture even applied to the Manitoba government for an Environment Act licence. The Evergreen Mine is the first new peat mine proposal in Manitoba in almost a decade. It is facing sharp criticism from hundreds of Manitobans for the potential destruction of an important wetland and the huge amounts of carbon the mine will release. 

"This work even before licencing lays bare the farce that is public consultation under Manitoba's Environment Act," said Wilderness and Water Campaigner Eric Reder. 

Reder undertook an expedition into this ancient peatland in eastern Manitoba to document the ecosystem that would be lost if Sun Gro's strip mine was allowed to proceed. At the site of the proposed mine, the vegetation has been bulldozed off the trail, damaging spruce and tamarack trees lining the peat bog. Satellite imagery shows the road was not this clear last year. 

"It's infuriating to see, again, the Manitoba government allowing destruction of wilderness ahead of an industrial project that may never — and should never — be built," said Reder. "The peat industry keeps blathering on about their restoration efforts, but this destruction is not the sign of a shuttering mine site." 

In two previous projects, a San Gold tailings pond in 2012 and a Canadian Premium Sand silica sand mine in 2019, the Wilderness Committee discovered construction was done prior to an Environment Act licence being issued. Neither of those projects was ever completed, yet those clearcuts will continue to damage the wilderness for decades. 

"This makes three companies on three projects in eastern Manitoba doing serious damage without an environment act licence," said Reder. "The Manitoba government bears responsibility for authorizing this illegitimate work and failing to reinforce what modest environmental protections we have in place.

Aside from the Environment Act failings in Manitoba, the Wilderness Committee has been calling for an end to new peat mines across Canada. All peatlands are wetlands, which is a critically important ecosystem. Peatlands are also the most carbon-rich terrestrial ecosystem on the planet, and protection of peatlands is an essential step in fighting climate chaos.  

"Scientists across the planet are telling us how critical peatlands are for acting on climate, and it's damn well time Canadian governments started listening," said Reder. 
 
-30-
 

For more information, please contact:

Eric Reder | Wilderness and Water Campaigner
204-997-8584, eric@wildernesscommittee.org
---
Write a letter to #ProtectMBPeat: