Connelly: A new Northwest national park in Canada's only desert
Saturday, October 28, 2017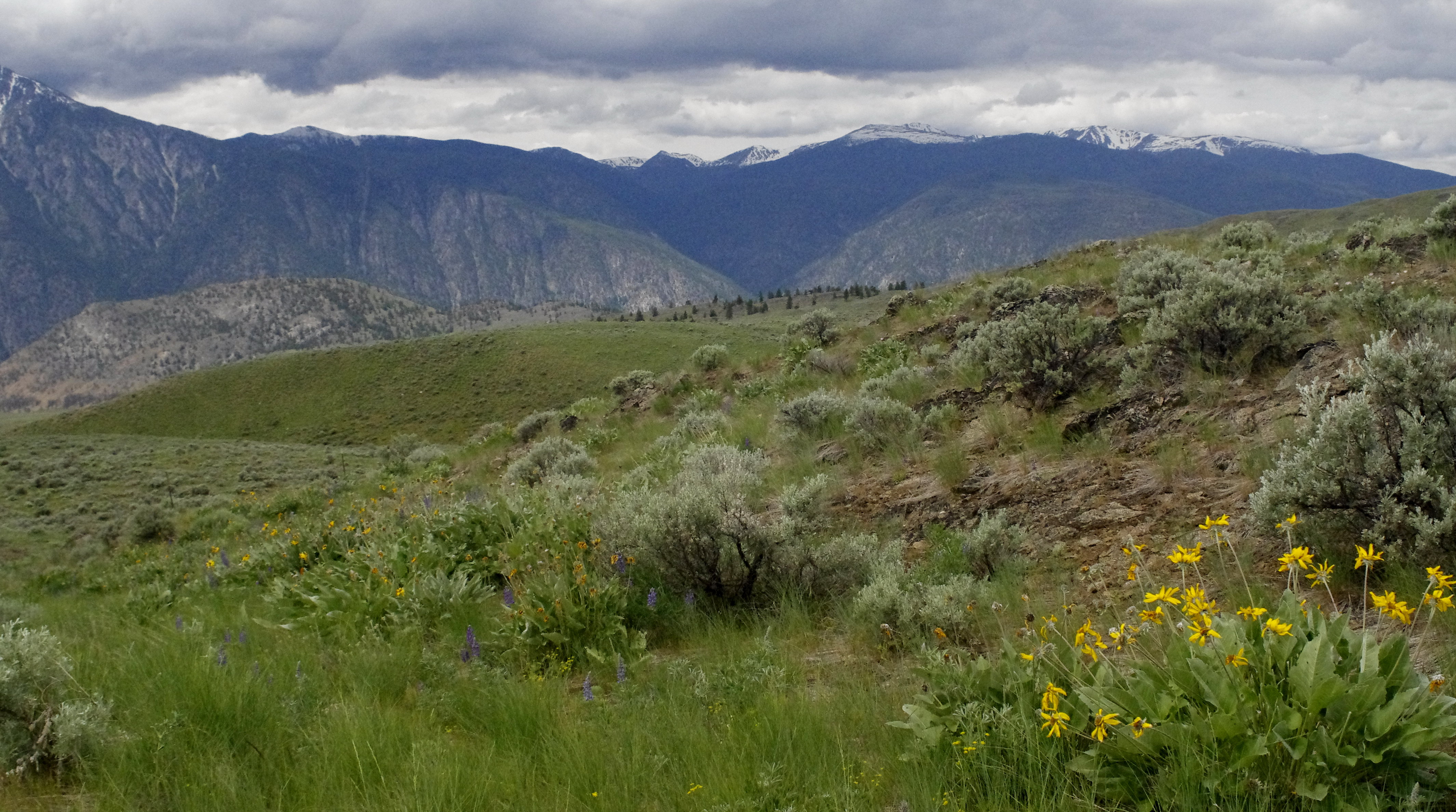 Photo: John Lau, Handout
A new Canadian national park, just north of the U.S. border in British Coumbia, will conserve an "incredible landscape for future generations," Canada's environment minister Catherine McKenna said Friday.
---
She was in Osoyoos for a meeting in which Canada's federal government, the British Columbia government and Stylix/Okanagan Nation representatives pledged "renewed commitment" to finalize the park.
The park would protect Canada's only desert, its plant life, its creatures (such as borrowing badgers and buzzing rattlesnakes), along with the far east end of the Cascade Range ... 8,000-foot-high ridges with bighorn sheep, mountain goats and ptarmigan underfoot.
The escarpments from  8,000 summits of the Snowy Mountain Protected Area, and 7,800-foot Chopaka Mountain on the U.S. side of the border, comprise one of the Northwest's most spectacular landforms.
"I think it has taken a long time to get this cake baked, but at the end of the day I think we can see the finish line here and I think we're going to have a tremendous national park that we can be proud of," Joe Foy of the Wilderness Committee told News 1130 in Osoyoos.
The low-to-high park would run from Okanagan Falls south to Osoyoos, to the west of B.C. Highway 97.  It would require purchase of private land and would include areas currently protected by British Columbia.
"We will work hard to make this happen, to preserve and protect the biodiversity of this special region and for the positive contributions a national park reserve will make to the local economy," B.C. Environment Minister George Heyman said in a statement.
A national park reserve, in Canada, is protected parkland where the Canadian government has acknowledged an aboriginal First Nations land claim.  In all cases so far, First Nations have supported protection.
Canada and the U.S. are moving in opposite directions on land preservation.
In the United States, President Trump is expected to carve land out of the Bears Ears and Grand Staircase-Escalante national monuments created by his predecessors in southern Utah.
Canada's McKenna, on Friday, gave a reminder that the Great White North is committed to formally protecting 17 percent of its lands and waters.
"By renewing our commitment to work together to establish a national park reserve in the south Okanagan, we can conserve this incredible landscape for future generations," said McKenna, who oversees Parks Canada.
"A new national park reserve in the south Okanagan would protect one of Canada's iconic natural and cultural landscapes and provide opportunities to share this inspiring place with Canadians and visitors from around the world."
Livestock interests have opposed the park.  A previous, conservative B.C. government blew hot and cold on the park.  In 2012, a frustrated Parks Canada pulled out of its studies.
Advocates kept up the pressure, particularly the Wilderness Committee -- a tenacious conservation group -- and its campaigner, Gwen Barlee. She died of cancer during the summer.
A new, more progressive British Columbia government was elected in May.
The park is coming none too soon.  The Okanagan is a Riviera of sorts in Canada, and has grown rapidly with expatriates from whiter regions of the Great White North.