Peat Mining in Park Ended by Province
Monday, August 26, 2013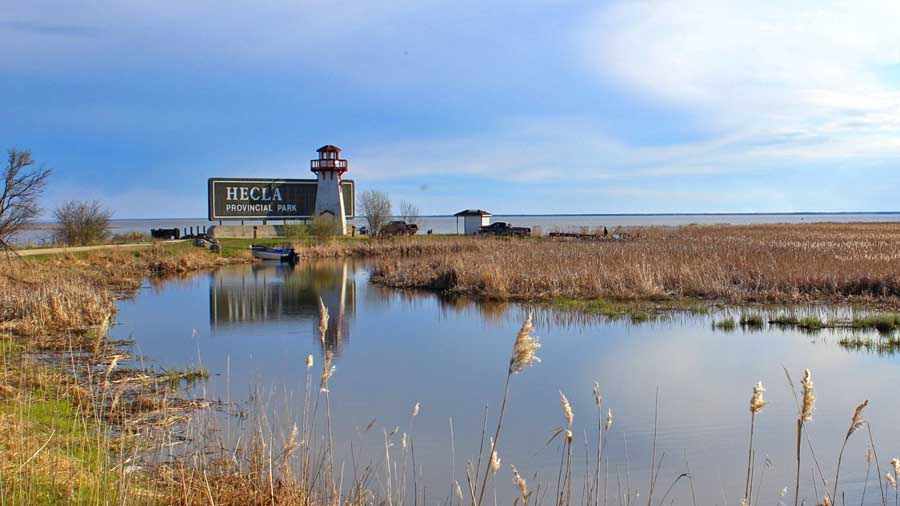 The era of peat mining in Hecla/Grindstone Provincial Park is over.
The province has taken the step through a recent cabinet order to adjust the land-use categories of the park, closing a chapter in which peat extraction didn't have anyone in government batting an eye despite its impact on the environment and the health of Lake Winnipeg.
"We're moving to what is called a resource-management criteria, to a back-country criteria which is a now-protected area in which there can be no resource development any longer," Conservation Minister and Water Stewardship Minister Gord Mackintosh said.
The decisions mean 4,015 hectares are now protected, an area larger than Birds Hill Provincial Park, Mackintosh said.
Manitoba banned peat mining in all provincial parks last February. In doing so, it took a similar measure for the region east of Lake Winnipeg that's been nominated as a UNESCO world heritage site.
Cottagers and environmentalists had condemned peat mining in the park, one reason being the practice negatively affects water quality by releasing sediment into streams and creeks feeding Lake Winnipeg. They also said peat extraction also releases stored carbon, which contributes to climate change.
The ban meant Sun Gro Horticulture Canada, which had applied to extract peat from a 531-hectare site in Hecla/Grindstone Provincial Park, was prohibited from developing its long-held leases in the park.
Manitoba paid Sun Gro $492,000 to reimburse it for past lease payments and related exploration and legal costs. In return, the company renounced claims to five leases it held within the park.
Mackintosh said the province has also a created a new ecological reserve in south-eastern Manitoba and expanded the boundaries of another. The decision was made by cabinet last week.
He said the designation means the two areas will also be off-limit for development, such as logging or mining exploration.
"There can't be any mineral exploration or other resource activity in these areas at all," Mackintosh said.
Jessica Elliott, head of park-system planning and ecology for the province, said the new reserve is the 76-hectare Holmgren Pines Ecological Reserve in the far south-east corner of Manitoba.
The area, which has never been logged, is known as the only place in the province where mature eastern white pine, red pine and jack pine grow together. With the addition Manitoba now has 23 ecological reserves.
"It's a very healthy forest," Elliott said.
The province has also readjusted the boundaries of the Pocock Lake Ecological Reserve 30 kilometres east of Steinbach in Sandilands Provincial Forest by adding 81 hectares of undisturbed wetlands.
Elliott said the area features vegetation -- bellwort, yellow birch and iron wood -- typically found in the St. Lawrence-Great Lakes region.
Mackintosh also said work continues on a public boardwalk for the new 1,240-hectare Brokenhead Wetland Ecological Reserve along Highway 59 northeast of the Brokenhead Ojibway Nation.
The $1-million project, to showcase 28 of Manitoba's 36 native orchid species and other rare plants, was announced in October 2011. The boardwalk is expected to be open next summer.