Peat mining strategy to be public within weeks
Thursday, January 10, 2013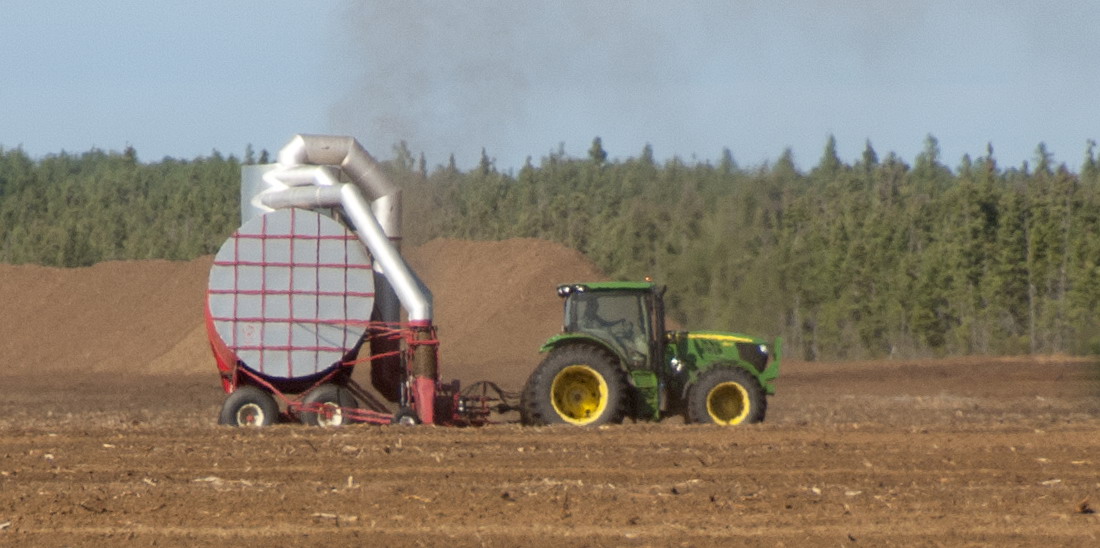 Environmental group wants wholesale provincial ban
The province is close to announcing a strategy on peat mining that will include a decision on a request to extract peat from Hecla/Grindstone Provincial Park.
Conservation Minister and Water Stewardship Minister Gord Mackintosh made the statement outside his office Wednesday as an environmental group dropped off 836 signed cards from Manitobans demanding an outright ban on peat mining in the province.
Eric Reder, a spokesman for the Wilderness Committee, said peat mining negatively affects water quality by releasing sediment into streams and creeks that feed Lake Winnipeg. The extraction of peat also releases a "tremendous storehouse" of carbon that contributes to climate change, he said.
"The economic impacts of not dealing with a chance to mitigate carbon release? Short-term gain, long-term disaster," Reder said.
Environmental groups, cottagers and Manitoba's Liberal and Green party leaders have condemned the idea of a peat mine at Hecla/Grindstone park. Last January, shortly after taking on the Conservation and Water Stewardship portfolio, Mackintosh promised a quick decision on an application by Sun Gro Horticulture to extract peat in the park.
He later backed off from that vow, saying the decision would be announced as part of a broader strategy. He also said the province needed to consult with First Nations, since several pending peat mine applications and appeals west of Lake Winnipeg involved traditional aboriginal lands.
"In the short weeks ahead, we'll be making an announcement about our approach to peat developments on a go-forward basis," Macintosh said Wednesday.
He didn't respond specifically to the Wilderness Committee's demand for a ban on peat mining except to say the government had to balance environmental and economic interests.
Paul Short, president of the Canadian Sphagnum Peat Moss Association, said there are seven peat extraction companies operating in Manitoba, which generate an estimated $78 million a year in direct and indirect economic activity. The companies employ 210 people full time. Another 150 jobs in the province depend on the industry, he said.
Short said the industry has been working closely with the province to address concerns over its impact on Lake Winnipeg.