FOI on bilateral Nature Agreement reveals concerns
Wednesday, December 07, 2022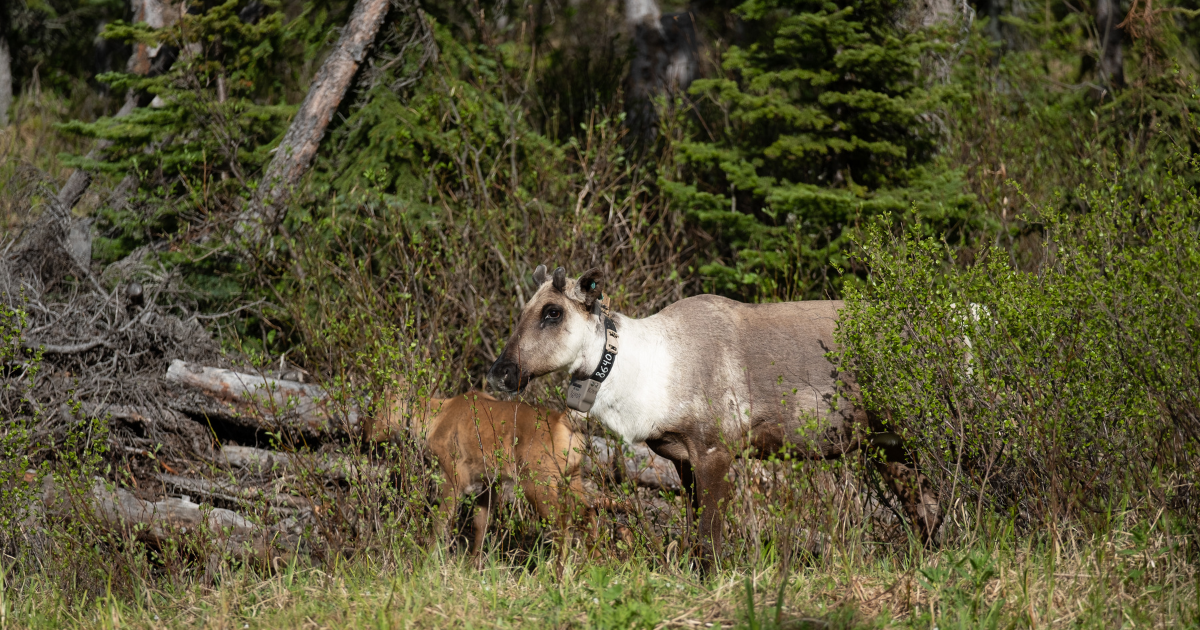 Freedom of information request on the BC and federal governments' agreement to protect nature finds dire gaps in policy
Tiohtià:ke/MONTREAL UNCEDED Kanien'kehá:ka Nation TERRITORY — A freedom of information (FOI) request regarding the not yet released bilateral Nature Agreement between British Columbia and Canada exposes some serious concerns, according to the environmental group Wilderness Committee. In the heavily redacted FOI document obtained by the Narwhal, dating back to April 2022, there is an evident reliance on weak protection measures, a lack of commitment to supporting proposed Indigenous Protected and Conserved Areas (IPCAs), and a lack of concrete action to address habitat concerns for the vast majority of species and ecosystems at risk in BC. 
The Nature Agreement is expected to be announced any day now during the high-profile UN biodiversity conference (COP15) in Montreal while the whole world is watching. Along with funding, the agreement is expected to provide direction to support the conservation of biodiversity in BC. However, the Wilderness Committee has concerns about how strong the agreement will be after seeing the FOI content.
"We've been waiting with bated breath for this agreement and with it some meaningful action in BC to stop the extinction trend," said Conservation and Policy Campaigner Charlotte Dawe. "This FOI gives us some concerns and we hope they are addressed before the final agreement comes out." 
In the heavily redacted FOI documents, a briefing note states the Nature Agreement will work to establish a collaborative approach for high-profile species such as boreal caribou and spotted owl. Notably, the FOI states the Nature Agreement was initiated due to a petition sent in 2020 seeking federal intervention for spotted owl habitat protection. This petition was sent to the federal Minister of Environment and Climate Change by the environmental law organization Ecojustice, which represents the Wilderness Committee as a client.
"I am incredibly happy that boreal caribou and spotted owl may finally experience some relief from the never-ending destruction of their habitat, even if we had to threaten the government with legal action to do it," said Dawe. "We still need to see the final agreement to confirm that all critical habitat for these species is permanently protected. All species and ecosystems at risk desperately need action plans for their protection, if not ecological BC will not make a dent in changing the extinction trend." 
 
The briefing note also reveals part of the focus on species at risk within the Nature Agreement is to maintain provincial jurisdiction. The implication of this may be that if BC takes action towards planning and protection, species that are known to be at risk but have not yet been listed under federal SARA would remain off the federal list — delaying possible federal government intervention. 
 
"The threat of federal intervention under SARA is arguably the largest driving force behind BC taking action to protect species at risk thus far," said Dawe. "If BC takes meaningful action to protect species and their habitat, that would be excellent. Species listing must be based on science, not politics." 
 
Another notable paragraph in the FOI identifies that several protection measures may not include new parks being established, but rather the reliance on old-growth management areas (OGMAs), ungulate winter ranges (UWRs) and wildlife habitat areas (WHAs).
 
"I have stood in critical habitat for species at risk that were under the apparent protection of OGMAs, UWRs and WHAs, yet despite these so-called protections were still logged, "said Dawe "These designations do not permanently exclude habitat destruction and these should not be relied on as appropriate methods for halting habitat loss." 
 
In the briefing note, one vague paragraph mentions a new mechanism to coordinate BC's natural resource sector with the federal government on stewardship of species at risk. 
 
"Under the current BC framework that permits resource extraction, the exploitation of biodiversity and extinction-causing activities are both entirely legal under provincial law," Dawe said. "I'd love to see this new mechanism actually tackle permitting and put the conservation of species and ecosystems as the number one priority across all sectors. This could and should be done through a provincial biodiversity law in alignment with UNDRIP and co-developed with Indigenous communities."
 
"I hope the final Nature Agreement includes strong language around immediately working to establish IPCAs with interested First Nations and reforming the policies that drive extinction in BC so that all species and ecosystems at risk can recover," said Dawe. "If some of these concerns are not addressed in the final agreement, I worry it will end up being more about good press than the desire to fundamentally halt extinction in BC" 
–30–
For more information, please contact:
Charlotte Dawe | Conservation and Policy Campaigner
1-778-903-3992, charlotte@wildernesscommittee.org
Fancy meeting you here at the end of this article! Care to hang out together for a few more sentences?
The campaign you just read about is one of about 20 we're actively working on at any given time. And the person who wrote this article is the same campaigner who's asking you to take action, who's calling on our legislators to make changes and who's in the field to bring you photos, videos and stories documenting this issue.
Did you notice how we're a bit distinct, that we're not afraid to call out the industries or governments that threaten what's wild? Unlike other groups, we're almost 100 per cent* "people powered." Individuals like you who care give what they can, when they can. No corporate or government funding restricts our strategies, our actions or our voice. That's how we stay a lean, nimble and unequivocally relentless voice for wilderness, wildlife and the climate. That's why we'd love it if you'd consider joining us by making a monthly donation to the Wilderness Committee today.
LET'S MAKE A DIFFERENCE TOGETHER
We've already established you like to read to the end, so here's the fine print. It's 96 per cent of our funding which comes from individuals like you and me. About four per cent of our total funding comes from a few grants from foundations. Every gift — no matter the size — has an impact and powers our work for nature.