Logging company plans to decimate habitat of B.C.'s largest at-risk western toad population
Wednesday, August 21, 2019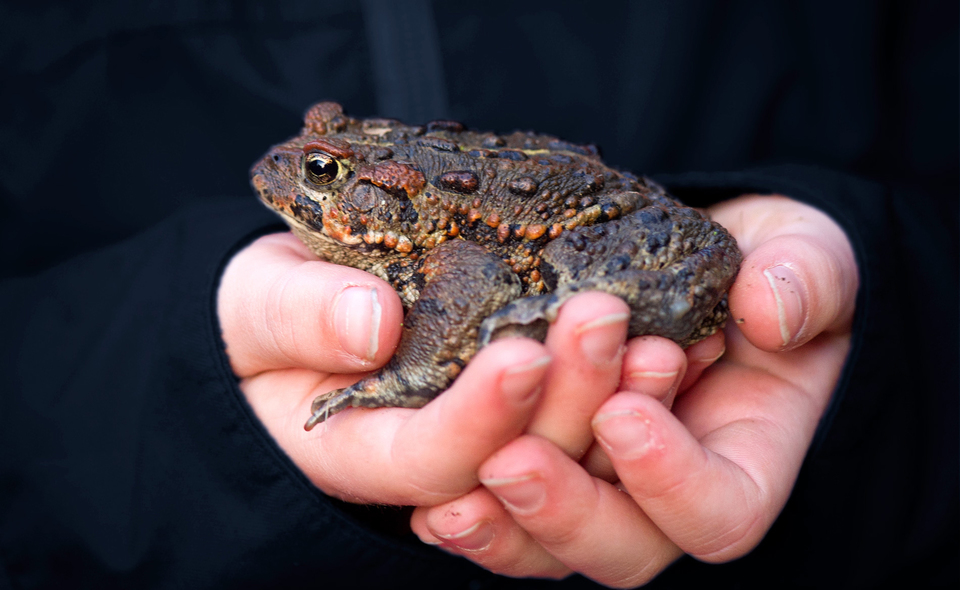 VANCOUVER – A community-based logging company in Nakusp, B.C. has refused to set aside at-risk western toad habitat from logging, just as toadlets have started their yearly migration. Millions of tiny toadlets are making their journey from Summit Lake into their core upland forest habitat which Nakusp and Area Community Forest Inc. (NACFOR) plan to cut down. 
"We're in a biodiversity crisis," said Conservation and Policy Campaigner Charlotte Dawe. "Industries should be stepping up and making small sacrifices for species at risk."
Western toads have been making headlines across the province recently as this 'special concern' species population in Whistler migrates to their forest habitat to spend their adulthood.
Summit Lake is roughly 500 km east of Whistler and is home to the province's largest population of at-risk western toads. Despite public pressure and scientific recommendations to expand the Summit Lake Provincial Park boundaries to include this habitat, NACFOR has refused. Instead, it plans to log 663 hectares of the upland habitat.
"The amount of hectares on the table here is nothing for a logging company, but everything for the Summit Lake western toads," said Dawe. 
The toads are especially sensitive to changes in their environment and habitat loss is driving their decline. Community members and environmental organizations advocated for NACFOR to protect the area and have that same amount of land allocated in a location where harvesting will do less damage. NACFOR quickly rejected this ask. 
"Concerned community members presented a compromise to protect the toad habitat and log the same number of hectares in an area that doesn't obliterate species at risk habitat," said Dawe. "But NACFOR refused to compromise. Foolhardy decisions like this are the reason one million species are at risk of extinction worldwide."
In their community briefing notes, NACFOR states "the government" doesn't support protecting the habitat and allocating equivalent harvest land elsewhere. The B.C. government has yet to confirm this. 
"The B.C. government was voted in on a platform of promises to protect species and wilderness, including enacting provincial endangered species legislation," said Dawe. "So far they're completely dropping the ball. They need to step up and protect this habitat immediately."
–30–
For more information, please contact:
Charlotte Dawe | Conservation and Policy Campaigner
778-903-3992, charlotte@wildernesscommittee.org