Peatlands are climate powerhouses
Wednesday, May 15, 2019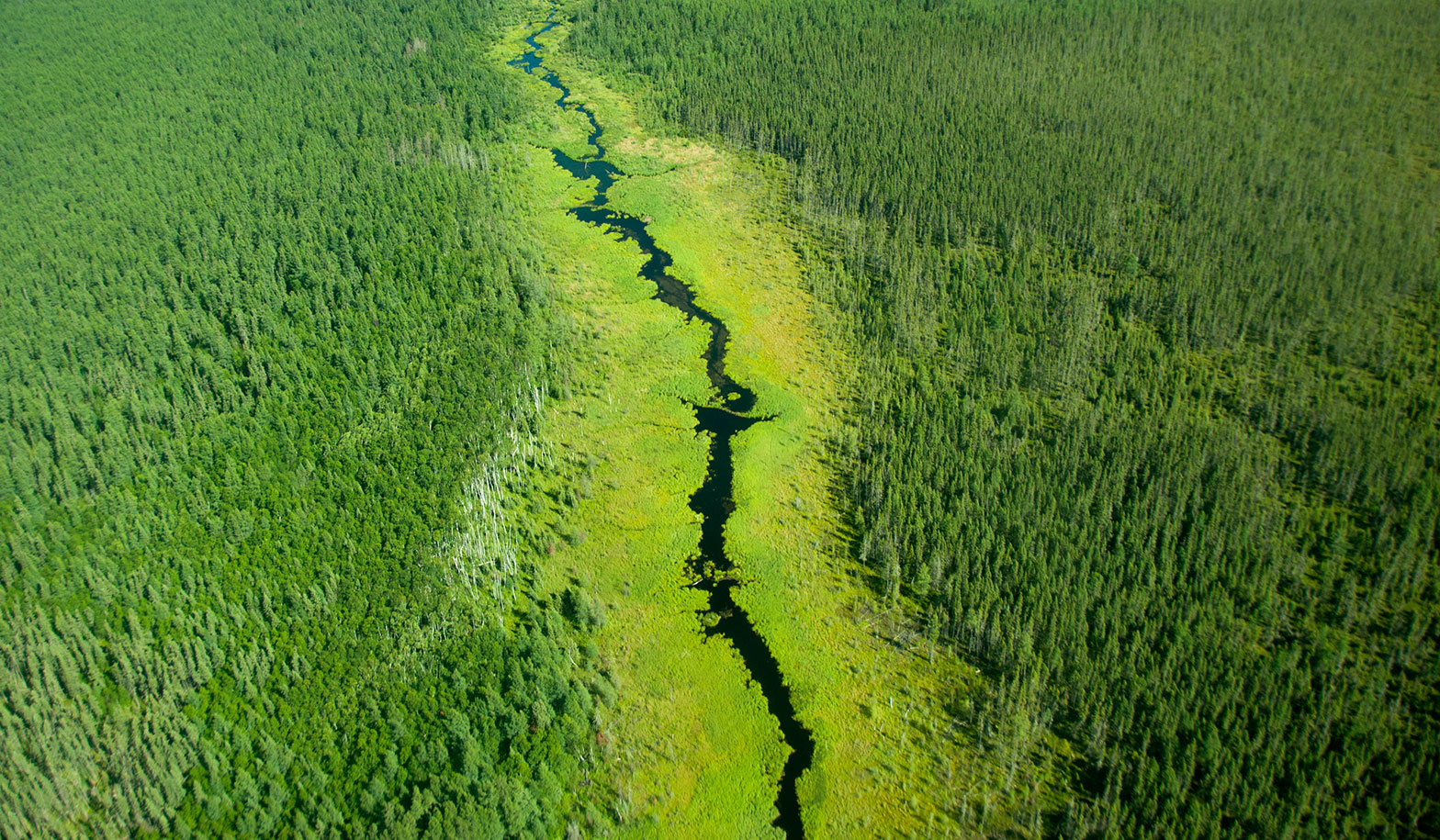 This is a selection from our educational report, The Future is Wild.
WHY NOW? A growing global movement aims to lock up the carbon stored in peatlands.
The flat forest expanses of Manitoba provide us with the ultimate climate action tool — peatlands. Peatlands cover three per cent of the world's surface yet contain 30 per cent of the world's terrestrial carbon, making them superstars of carbon storage. The peatlands are so extensive here they cover one-third of the province, more vast than nearly any other jurisdiction on the planet.
Peatlands are wetlands containing at least 40 cm of dead vegetation, most often from sphagnum moss, preserved in the low oxygen and acidic waters they're submerged in. They are natural filters providing and storing clean, clear, fresh water. Manitoba's peatlands may not be much to look at: spindly trees, if any, dot these vast wetlands. However, they provide important habitat for moose and unique plant species like the carnivorous pitcher plant. But the most significant benefit of peatlands is they store vast amounts of carbon — almost half of the peat is made up of carbon.
There are 10 peat harvesting companies in Manitoba right now. While there was a brief ban on new peat leases in Manitoba, it was lifted in 2016. Our climate powerhouse peatlands are at risk from expanded harvesting operations. New peat leases have been staked, although new mines have yet to be established.
Indigenous traditional territories in Manitoba contain vast peatlands. One path to accelerating legal protection for these peatlands that would support local Indigenous communities, is to utilize the Alternate Land Use Services (ALUS) model. Premier Pallister has been pushing for this program, which compensates land owners for preserving ecologically important areas. In this way, remote Indigenous communities could be compensated for being caretakers of our climate. Internationally, the UN Reducing Emissions from Deforestation and Forest Degradation (REDD) is offering the same opportunity.
The Wilderness Committee is calling for the government to commit to a new protected area goal of legal protection for two-thirds of the province's peatlands by the year 2030. This must be done in accordance with the wishes of local Indigenous communities.