Native plants for native pollinators!
Monday, April 15, 2019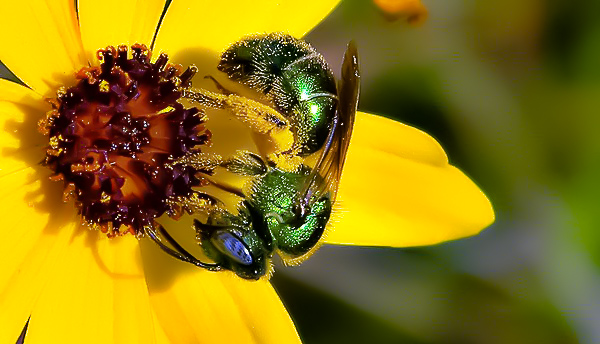 The native sweat bee pictured above is perfect for pollinating native flowers.
We've made some cheat sheets for you so you can plant native bee-friendly flowers in your garden this spring!
The cheat sheets are region-specific and we've contacted multiple stores across your region to find the most bee-friendly stores that sell neonic-free seeds and plants for native bees. Just find your region and click on the link to get your cheat sheet!