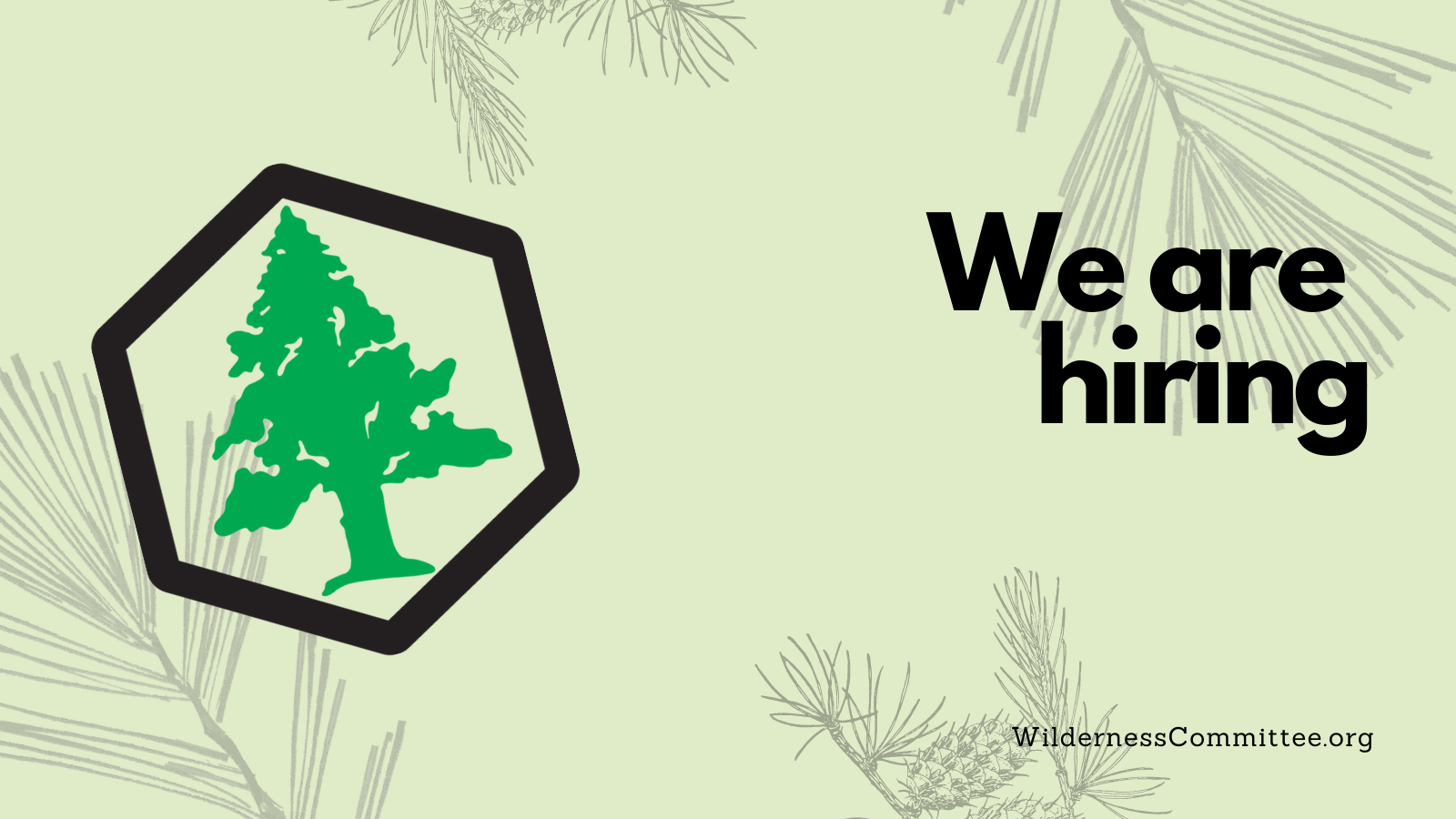 Now Hiring - Door and Phone Canvassers on Vancouver Island
Concerned about old-growth forests and endangered species in BC? How about the weakening of environmental legislation in Canada, pipelines, oil tankers, and tar sands? Engage your passion through grassroots education on our campaign issues as well as our fundraising drive. This is an excellent opportunity to build your communication skills and become confident in community engagement.
The Wilderness Committee is currently accepting applications for our Door and Phone Canvasser positions. Canvassers speak to our donors to update them on our campaign work and ask them for donations. A primary focus is asking donors to join our monthly giving program.
Hours are Monday to Friday from 3 to 9 p.m., with flexibility on which days you work (minimum of three per week). Weekend shifts are available.
Hourly pay is between $15.65 and $46, based on performance. Average pay is $20-$25/hour.
NO EXPERIENCE NECESSARY. Full training is provided.
Qualifications:
Passionate about wildlife and wild places in Canada
Committed to social causes and movements
An excellent communicator and people person with strong relationship-building skills
Well-organized with an eye for detail
Skilled in administrative and financial tasks such as tracking, reporting and balancing accounts
Able to find humour in the face of adversity
Personal phone for calling during work hours (long-distance plan is an asset)
Home computer with internet access along with a microphone and webcam
Ability to speak a second common language is a bonus (e.g. Cantonese, Mandarin, Punjabi, Hindi, French, Tagalog, etc.)
The Wilderness Committee is committed to equity as an ongoing process. We encourage qualified applicants from underrepresented groups, including women, Indigenous persons, racialized communities, persons with disabilities and members of sexual or gender minority groups.
We are still looking for two phone canvassers and four door-to-door canvassers to join our amazing fundraising team. Applications are accepted on an ongoing basis. 
We thank all applicants for your interest; however, only selected candidates will be contacted. Please do not call or drop-in. Thank you. 
To apply, please forward your resume and cover letter to estfania@wildernesscommittee.org