-
Event location
Lower Bird River
Bird River Paddle for Protection 2023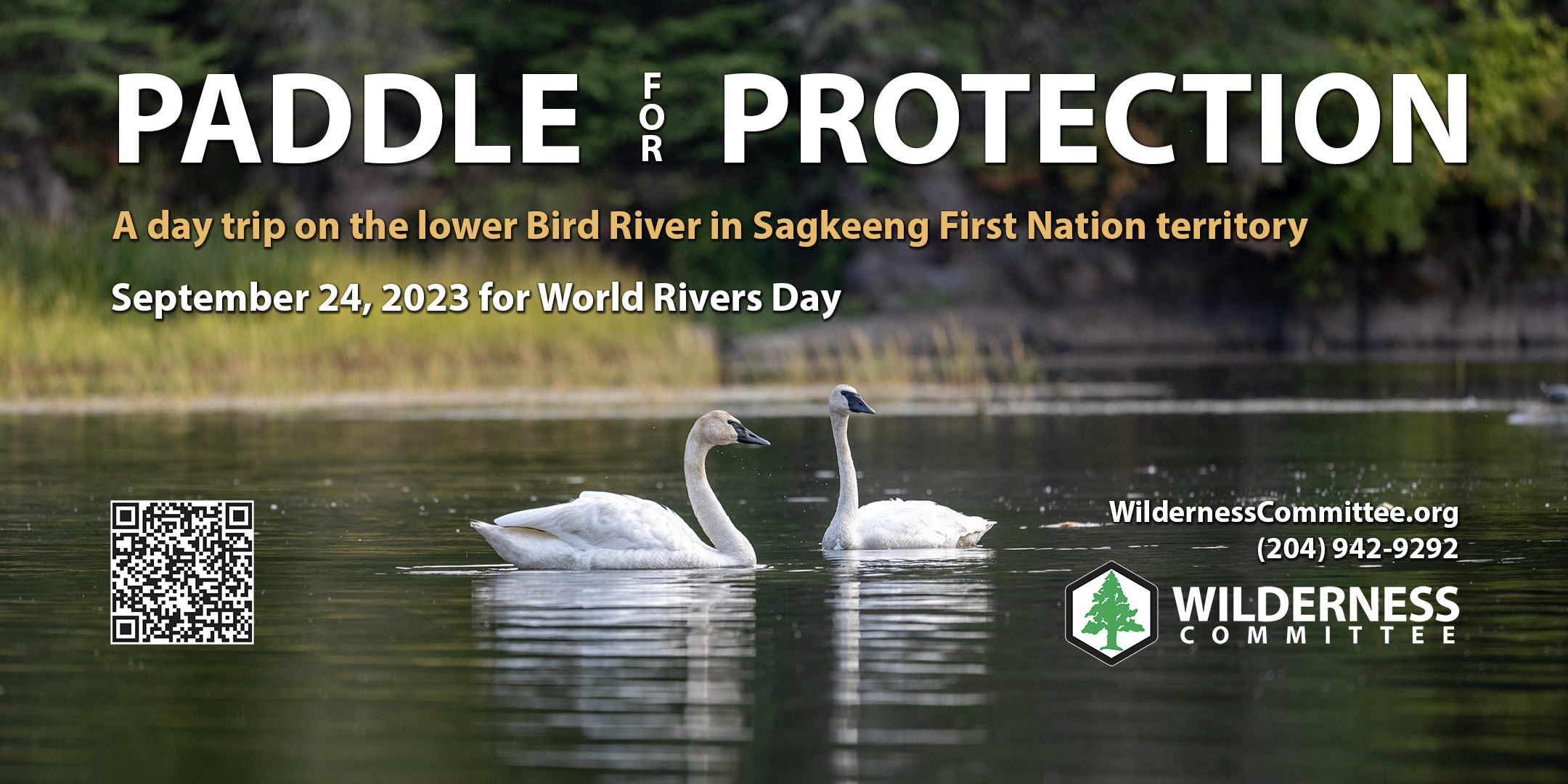 The Lower Bird River is under threat and needs our help to stay healthy!
Join the Wilderness Committee on World Rivers Day as we paddle and tell stories of the river, the risks, and the future of this wild waterway. The Lower Bird River, in Sagkeeng First Nation territory, is once again at risk from mining activity and mineral exploration. We need to put protections in place for all of our waterways and preserving the Lower Bird River according to the wishes of Sagkeeng First Nation is a step forward in that work. Come experience the wild beauty of the intact nature along the lower Bird, it's the best way to become an advocate for its continued protection.
Registration is $20 for adults and $10 for children under 9. Canoe rentals including life jackets and paddles are $10 per person.
Registration deadline is September 20, and we always sell out. 
---
When: Sunday, Sept. 24. We'll leave the city at about 8 am and return at about 5:30 pm.
Who: Anyone who can paddle, including families and kids.
What: A paddling day trip with lunch included and talk of protecting our water.
Where: The lower Bird River, about 1.5 hours northeast of Winnipeg.
Why: It's World Rivers Day! The Lower Bird River, and many waterways in Manitoba, are under threat and need our help to stay healthy. The government said no to protecting the Lower Bird this fall after 10,000 Manitobans wrote letters in support of protection, so we will drag the government kicking and screaming into protecting this river and water across the province.
 
More: The route is 12 km downstream in easy current with two portages, 150 and 300 metres. If you don't have your own boat or paddling partner we can find you both. The cost is $20, including a hot lunch. Transportation from Winnipeg will be coordinated.
---
Register HERE